Continuing my exploration of Hiden Senbazuru Orikata (The Secret of One Thousand Cranes Origami), published in 1797 I managed to wrangle a triple Tsuru: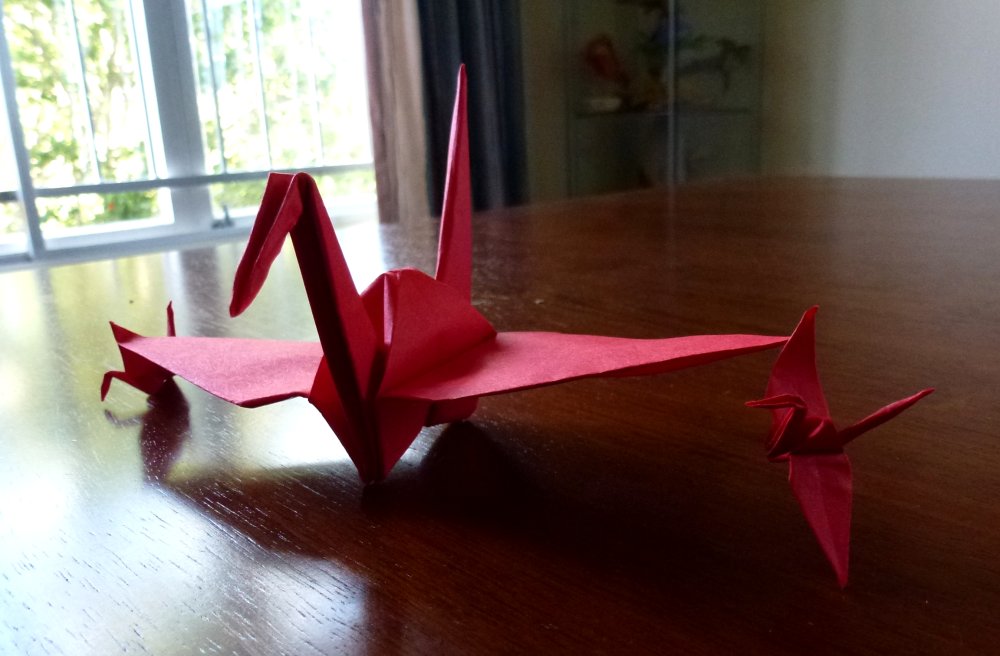 The original schematic suggests that you use 2 small squares attached to the wings of the larger square, and I cannot fathom whether the dotted lines mean "remove" the unused paper or "hide" it. I chose to hide it.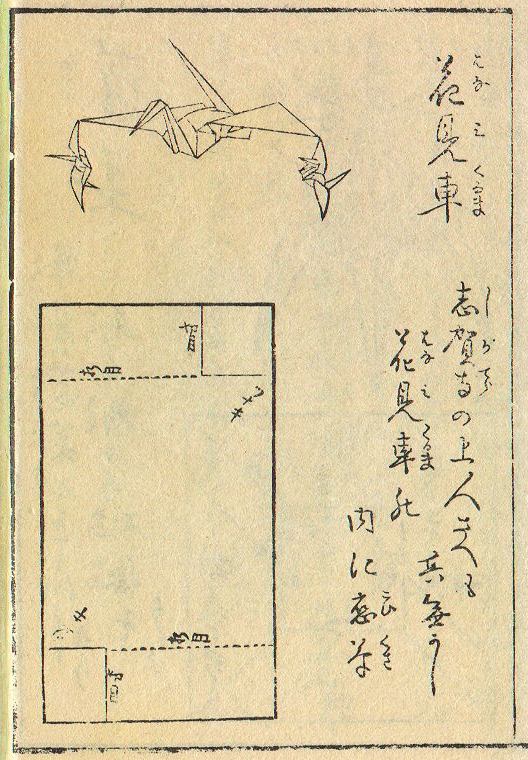 We end up with parent and 2 kids, joined at the wings. The actual folding is fairly fiddly and the paper hiding makes the head/tail of the parent very thick (or was it the paper I chose?)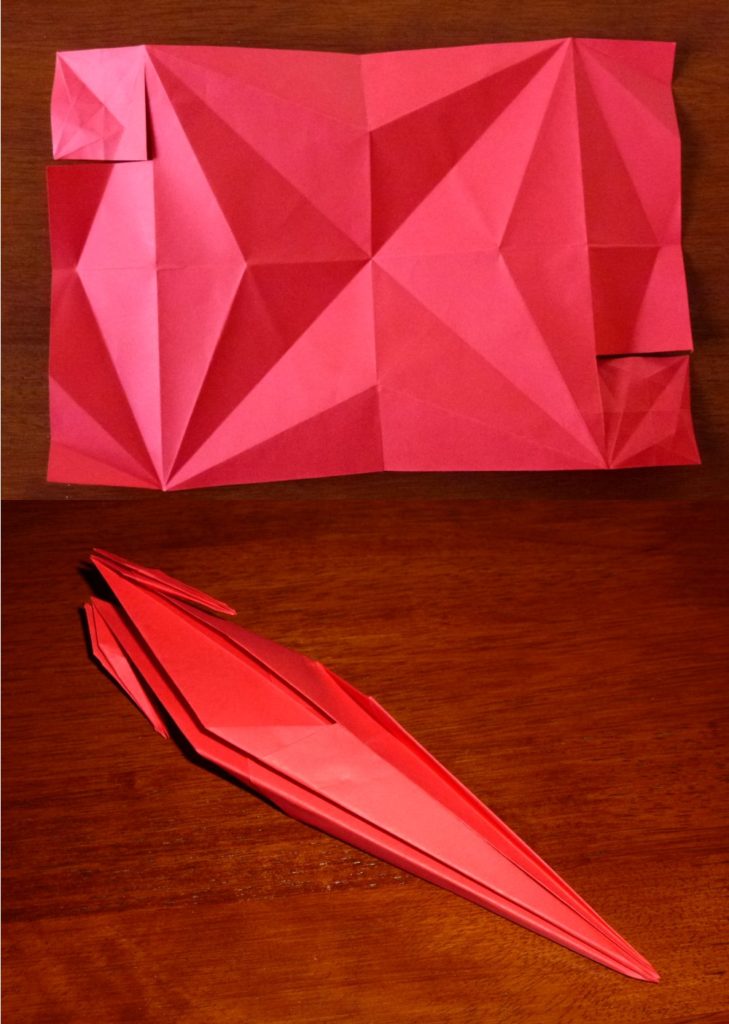 Interesting, must move to more challenging folds contained in that volume.