Determined not to let Shuki Kato's "Western Dragon" beat me, I decided to isolate the part of the model that I had failed on each of the 4 times I have attempted this nightmare of bent paper – the head: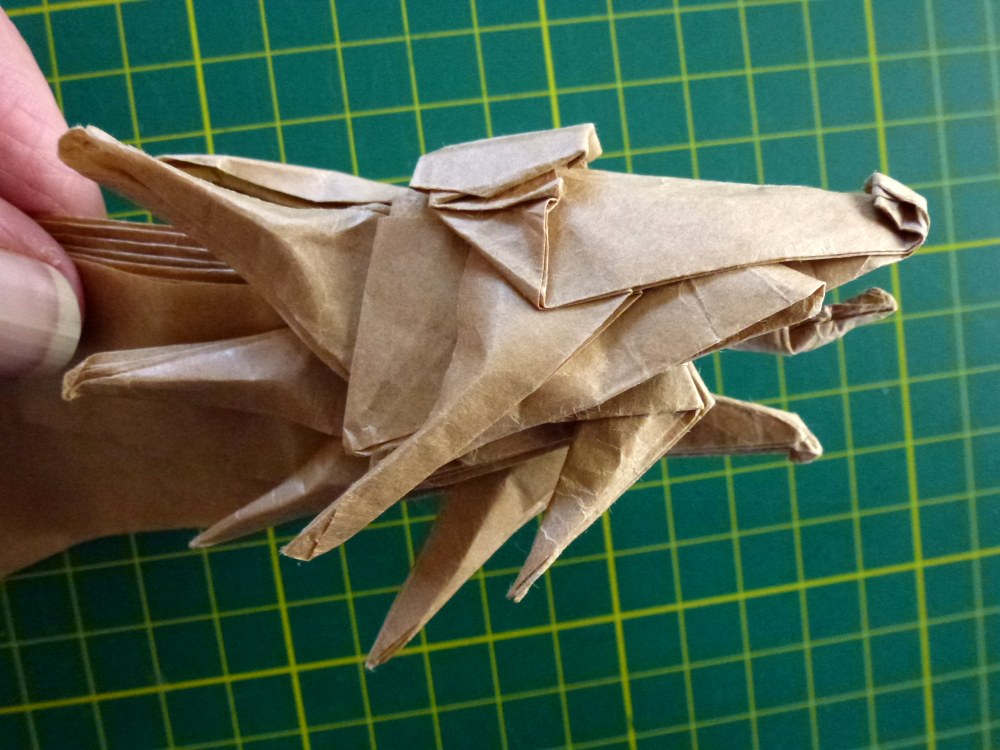 Using the crease pattern, I isolated the corner that is the head and made that section HUGE, then ignoring the rest of the model (that I have successfully folded twice) I only did instructions that effected the bit of the crease pattern that I had on my 60cm square section.
Yee gods!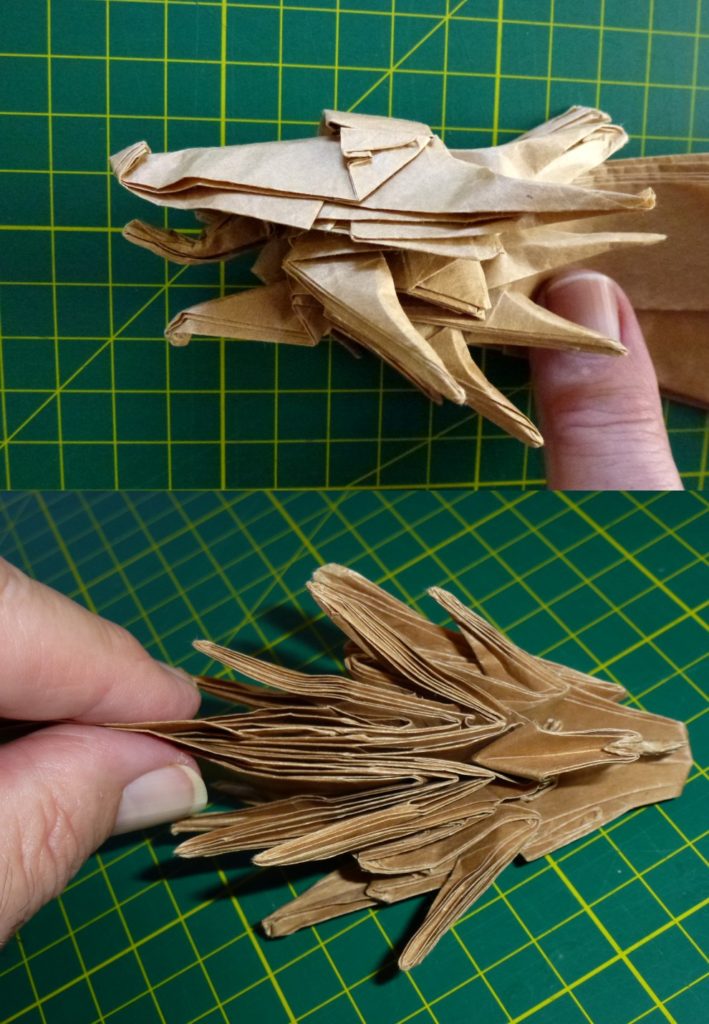 Such a dense and complicated manipulation, I am pretty sure, however, that I managed to achieve it – all horns are in place, the eyes are right, the mouth had an extra flap which I fashioned into a tongue.
Folding the BIG is REALLY REALLY hard. Some of the steps in the diagrams make little sense, as much of the layer manipulation is in 3d, with the model not lying flat for dozens of steps it makes the manipulation really tricky in lots of places. Thickness of paper is a real issue here as the head formation is essentially the same corner folded back and forth again and again with point isolation each time – at the jowl there are 30+ layers which is thick and clumsy.

Errors multiply – a half a millimeter at the start becomes centimeters later. I think I now Understand the recurring techniques that are designed to isolate the horns. The proof will be in the folding of the whole model together, which is my next project.
Wish me luck.