…so apparently, like, on the internets and stuff, Tiny Sneks are a thing, right: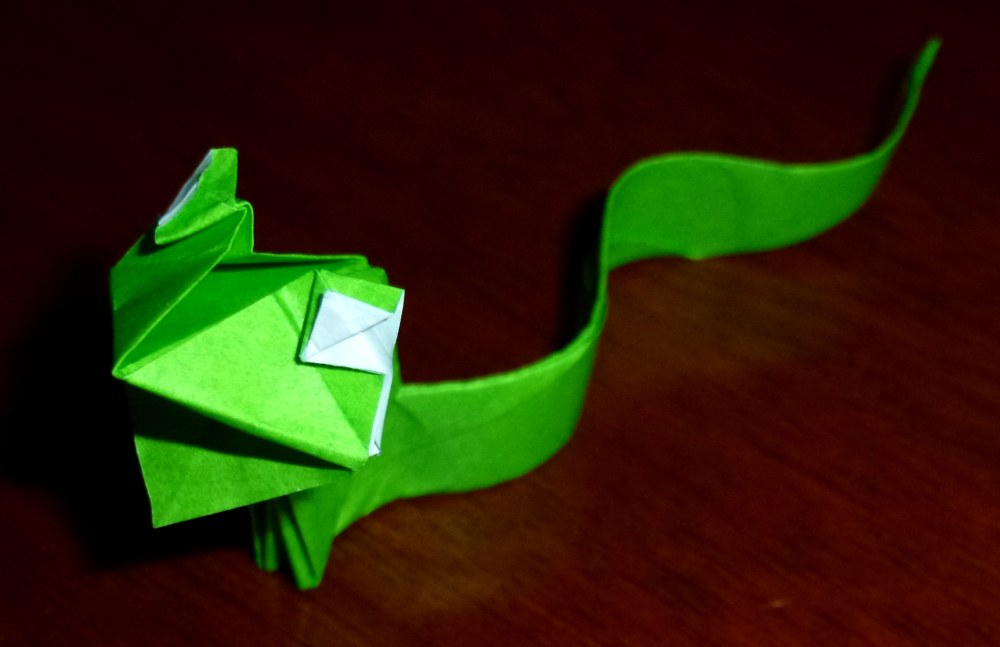 This is Gen Hagiwara's cartoon snake, a cute little model with lovely googly eyes and a smile.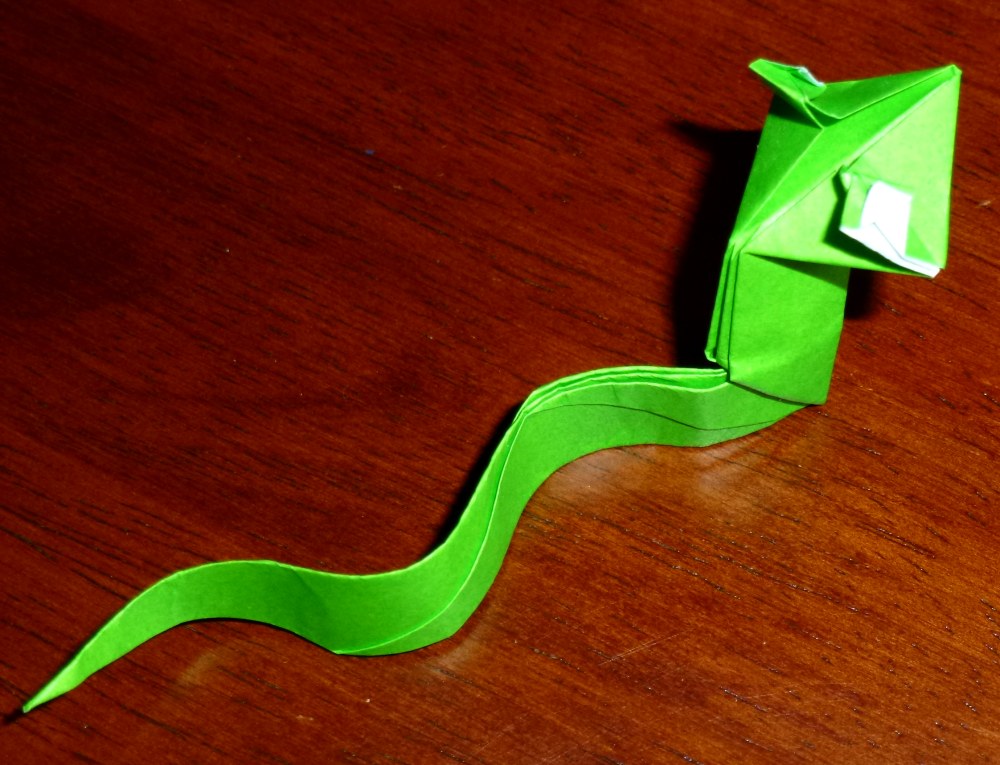 I made it tiny… because.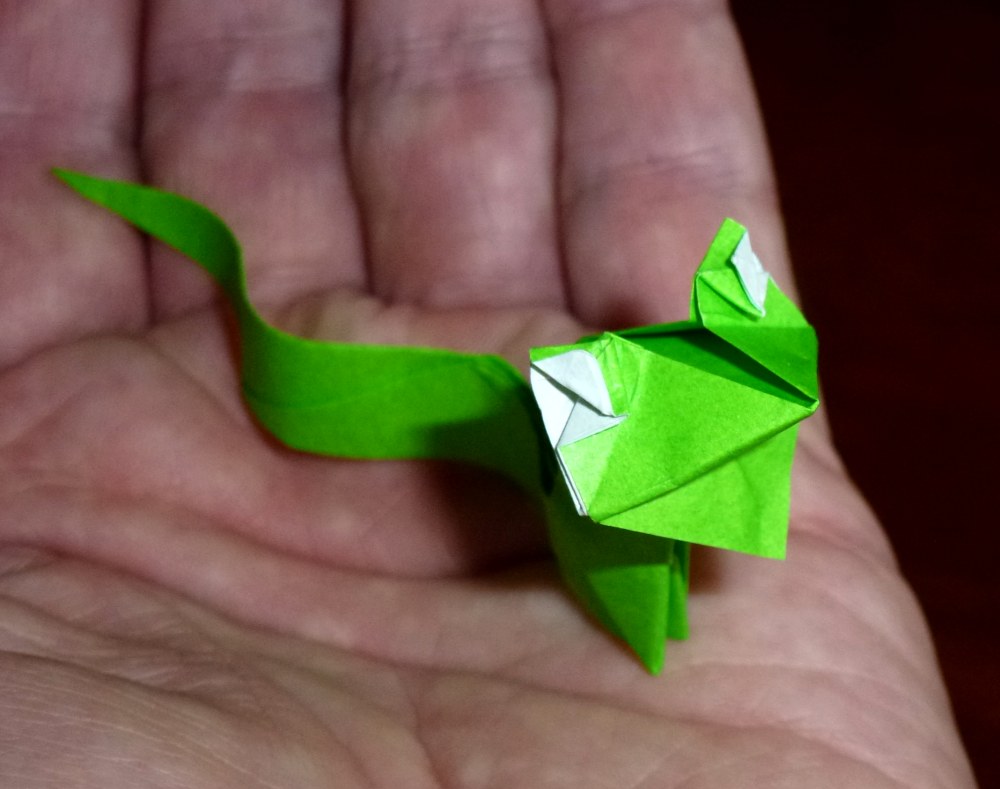 Although this was published earlier in an un-numbered post, I decided to redact that post and use the two models it contained as numbered posts because they were new models that I had not folded before and that … is not cheating or anything.