Origami, the final frontier. These are the journeys of the paper folder "Wonko", his ONE YEAR MISSION, to seek out new models and folding techniques, to boldly fold where he has not folded before: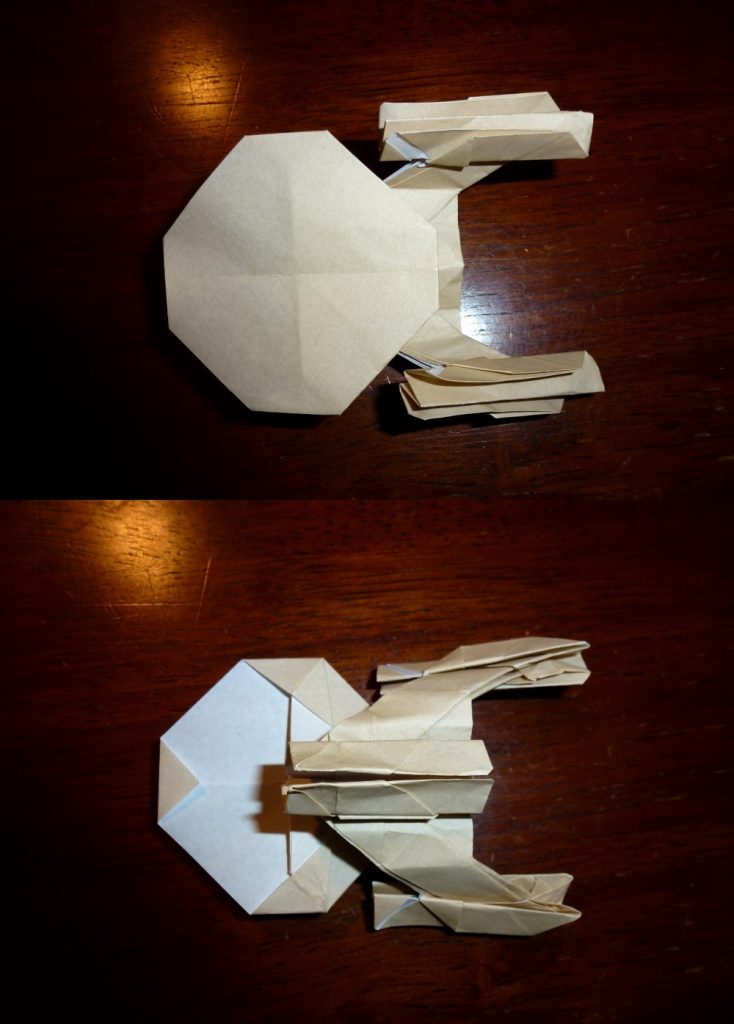 This cutie little Trek-inspired ship was hidden away in a Tanteidan convention book I have and all the annotations are in Japanese so I have no idea who the designer is, sorry.

A lovely, but intense, exercise in box pleating on the diagonal after an initial collapse and manipulation
The saucer section is single layer mostly, but the rest of the model is pretty nice – nacelles well formed (a lot like Next Gen craft morphology rather than TOS) and a nice figurative stab at the main hull and deflector dish.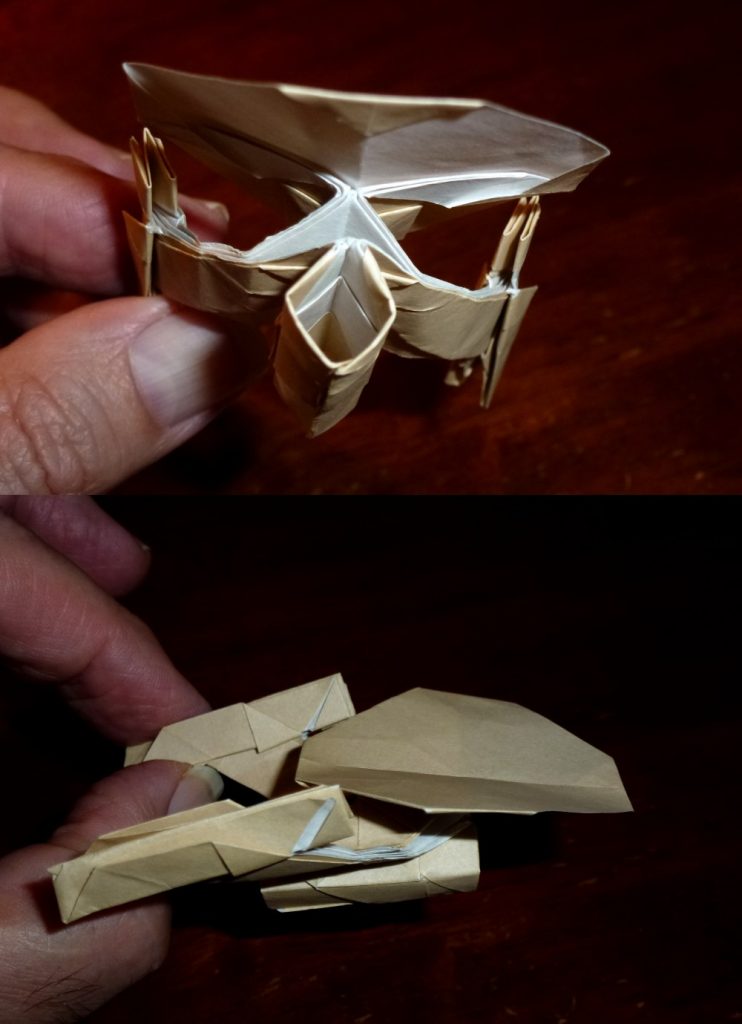 I must confess (no real revelation here) to being a Trekker. Has anyone any clue as to the designer o this model however, I would like to give credit.