I must admit to liking folding insects in Origami – something about the extreme paper wrangling necessary to separate out features from the sheet is a great challenge: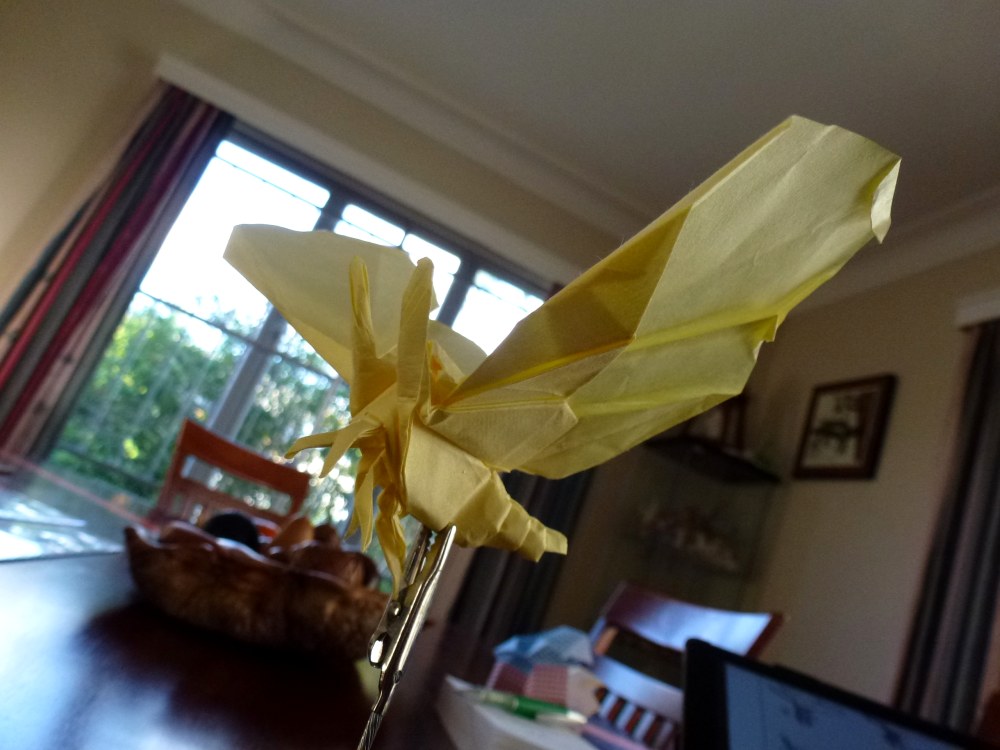 This is Eduardo Clemente's "Mariposa" or Butterfly. An interesting fold indeed.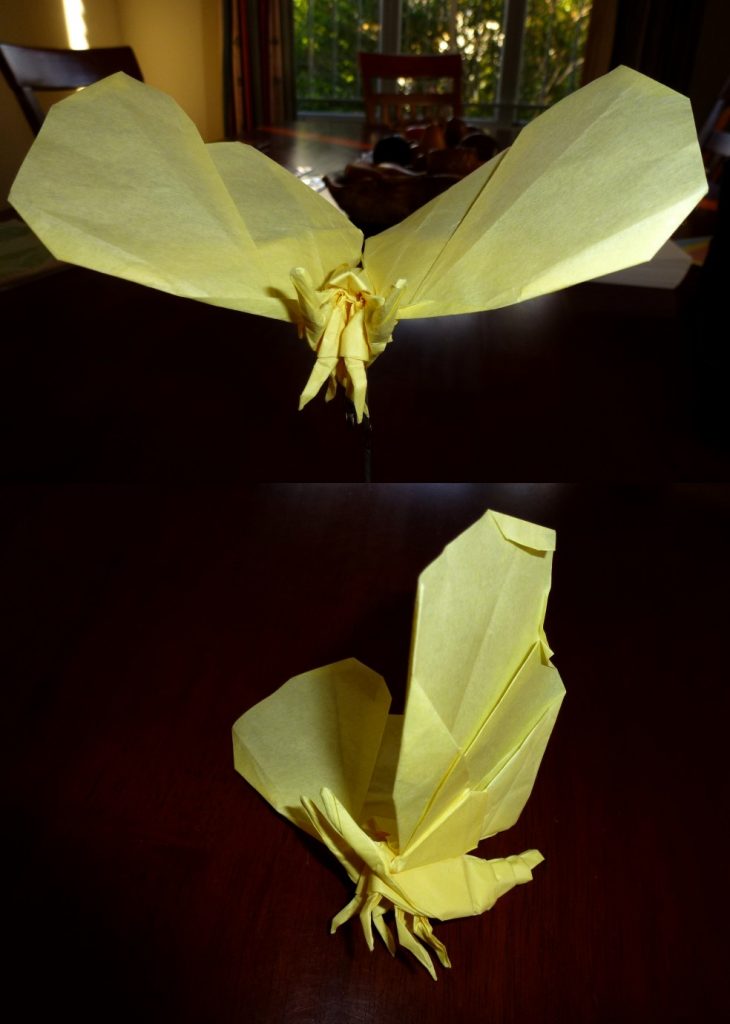 Rather than extensive box pleating (which was yet really to become popular) or extreme accordion sinking to hide away paper, we have corner and edge management that initially was baffling as we double, then turn inside out, then double again.
I was pleasantly surprises when 8 flaps seem to magically align (for legs and antennae) while leaving pretty large sections of paper almost completely untouched – these later became the wings.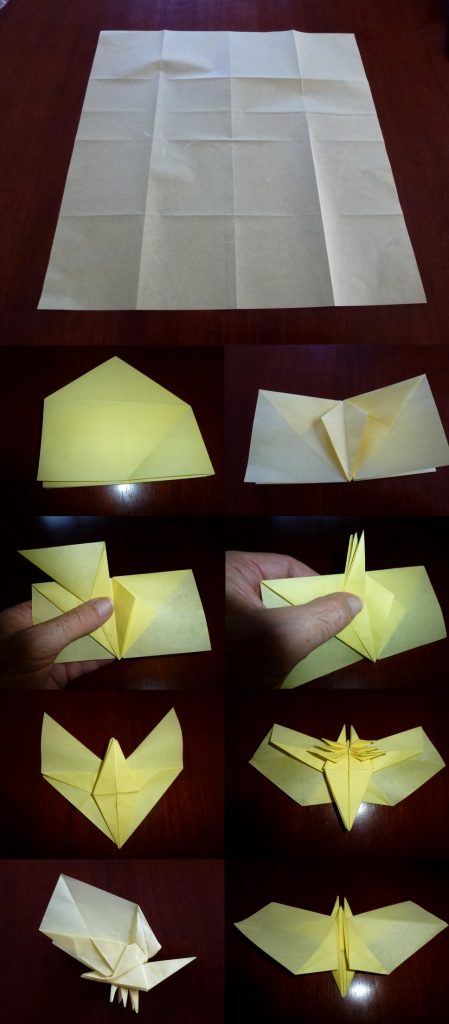 There is much to like about this model, although trying to photograph it was a bit of a nightmare – it has a lovely plump abdomen, well constructed head/antennae array, the placement of wings and legs is terrific and the overall proportions are really nice.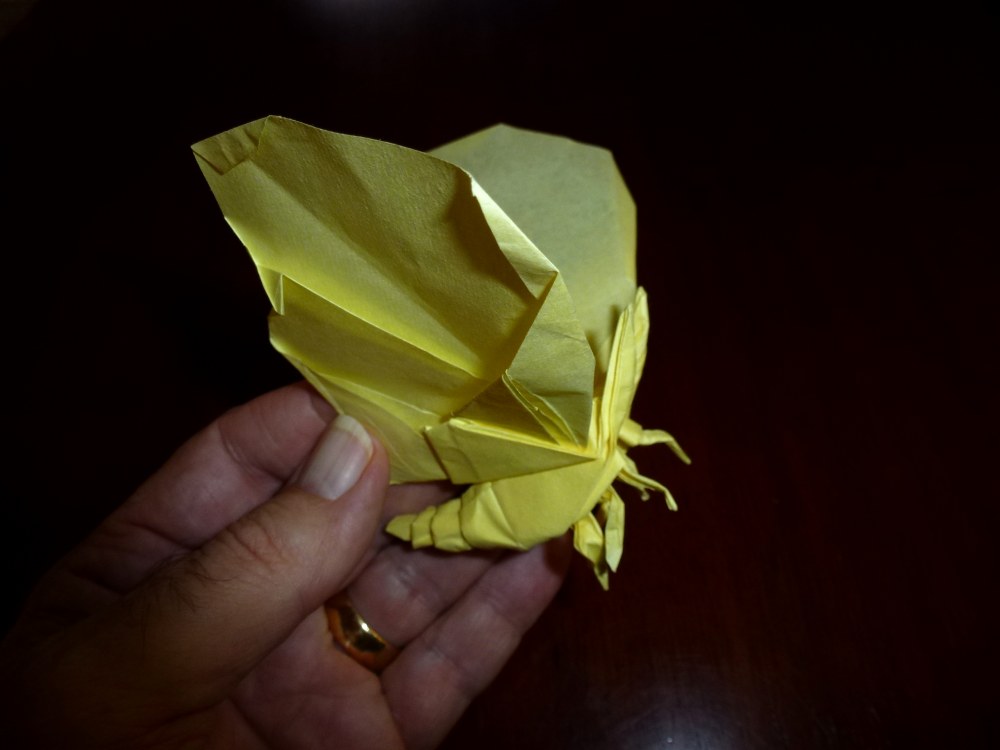 To be honest, I was surprised I did not find more of this butterfly folded as it is a real charmer. There are some scary parts on the diagrams, where little sense is made. If you look ahead however you can work out what will happen to what.
I folded it from hand made washi (Daiso) in a lemon yellow – the finished model reminds me of those yellow butterflies you see in vegie patches in spring.