Having folded Robert Lang, Jun Maekawa and Ronald Koh's Rabbits, I feel I have been a bit spoiled in terms of "best" rabbits out there: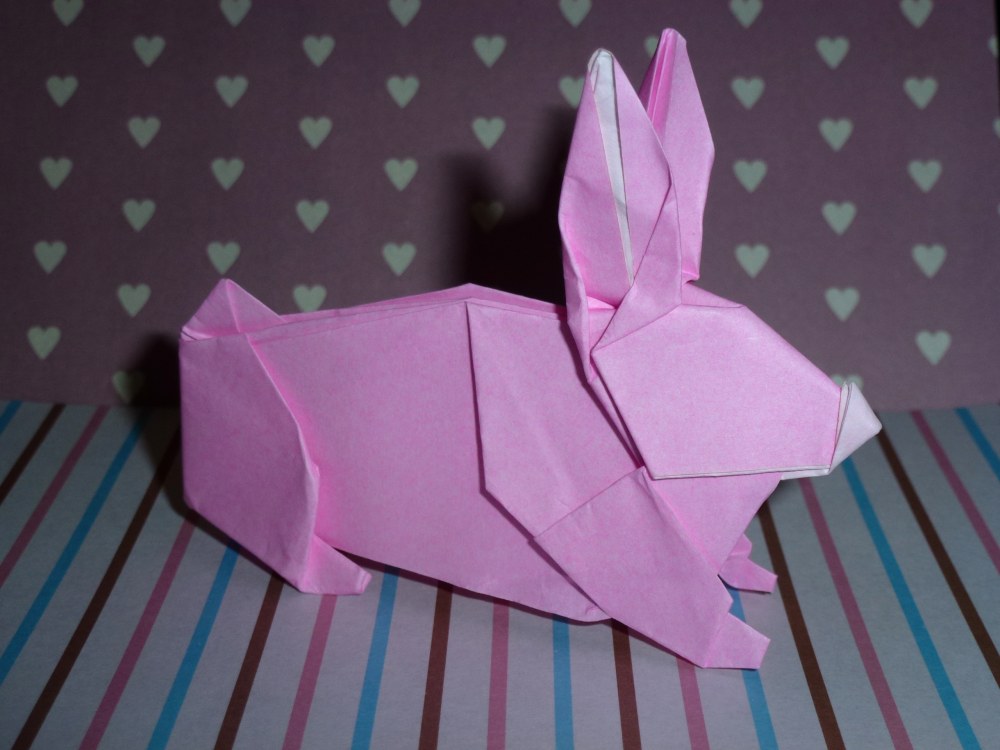 Always on the lookout for something new, and given that it is Easter Sunday, a rabbit seemed appropriate and this rabbit gave me an interesting challenge.
This is the third folded attempt of this model, I am sure there are diagram errors as in the end I had to "improvise" to make some shaping folds even possible.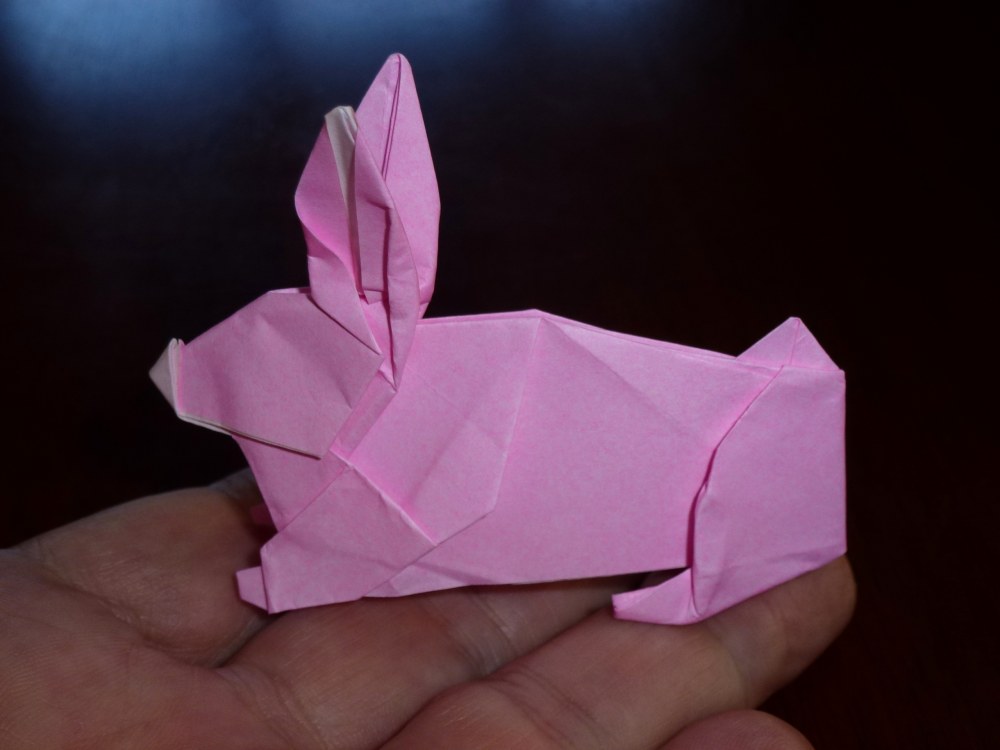 In the end, it is recognisably a rabbit (yes, pink, but..), nice ears but the proportions are a little odd and tail placement is also a bit strange. Still, a new fold is a new fold.