I want to pretend that we have a discernible Autumn in Brisbane, indeed there is a moderation of temperatures, but we lack the temperature drops and seasonal flora to clearly mark the change of season: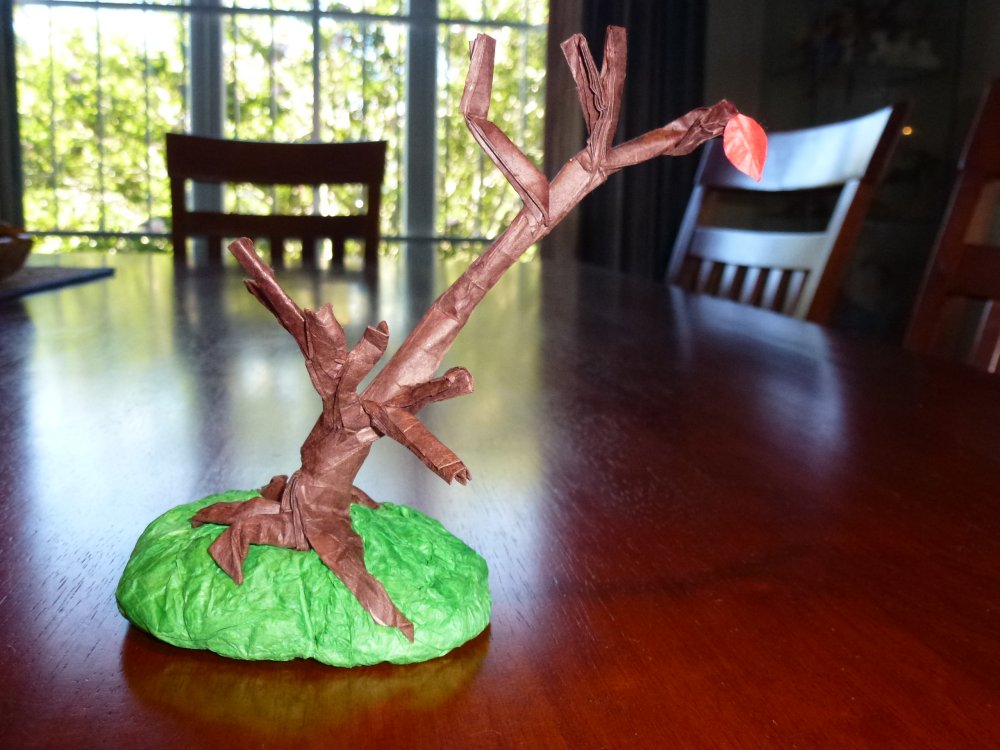 Having been places that have deciduous trees, and seen the glorious colour changes in leaves from yellow to red and all colours in between I appreciate the milder climate but miss the beauty.
We are now mid-season, jumpers and doonas coming out. The days grow shorter, soon to be winter and a chance to pretend we understand "cold" – it is clear we have no idea really as it is a newsworthy event if we get a light frost.

This is Cu Kim Ngoc's "tree", a single un-cut square of hand-made washi (from Daiso) – not a million miles from techniques I invented in my tree design. I was going for a "bonsai-style" tree about to lose it's last leaf.
I made a small oval of cardboard and then brumpled a sheet of tissue paper over it to make the mounting mound – a thread of florist's wire up through the base and into the trunk allows me to pose it.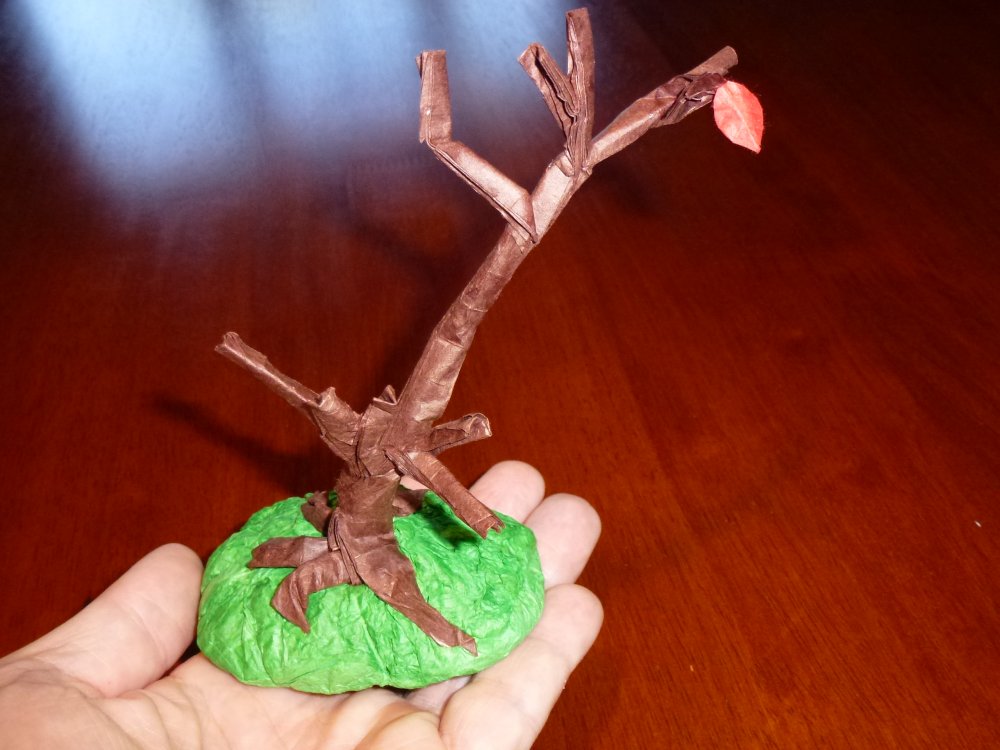 Quite happy with it – the "leaf" is a 1cm square of red lokta, folded with failing eyes and 2 pairs of tweezers. remember kids: Winter is coming 😛