Continuing on the theme of butterflies, I could not go past this one, designed by Robert Lang: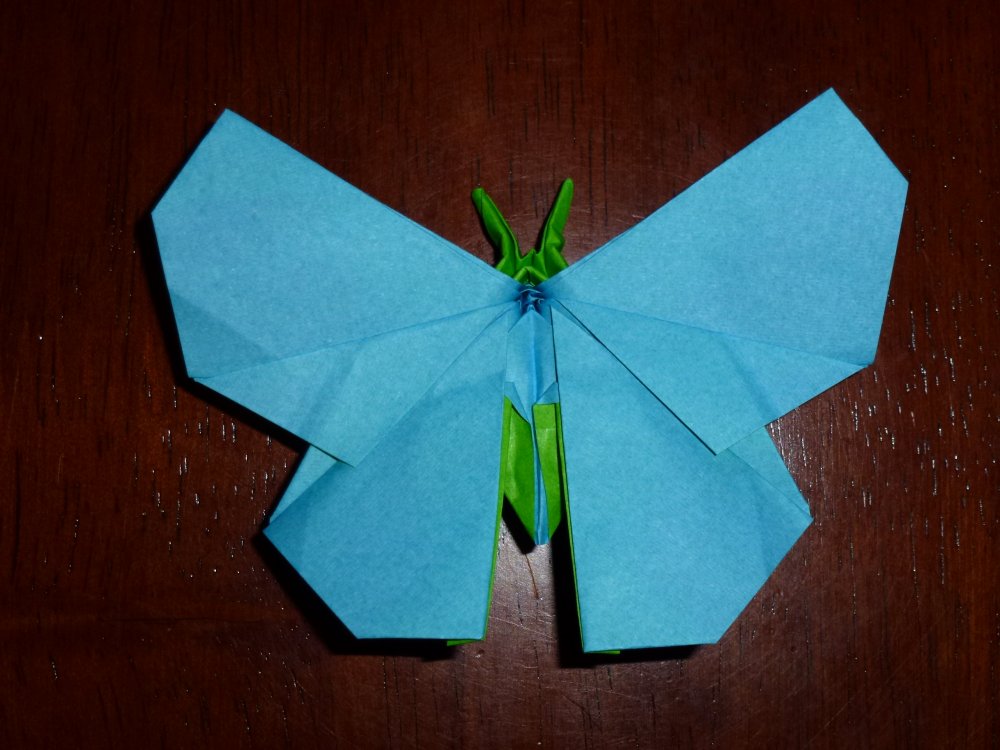 Taken from "Origami Insects II", it is one of a number of creepy crawlys that I have yet to fold from this book.

Made on the same size square as the 3 LaFosse butterflies, this one was tough work as the layers needed to isolate antennae meant the body became really bulky.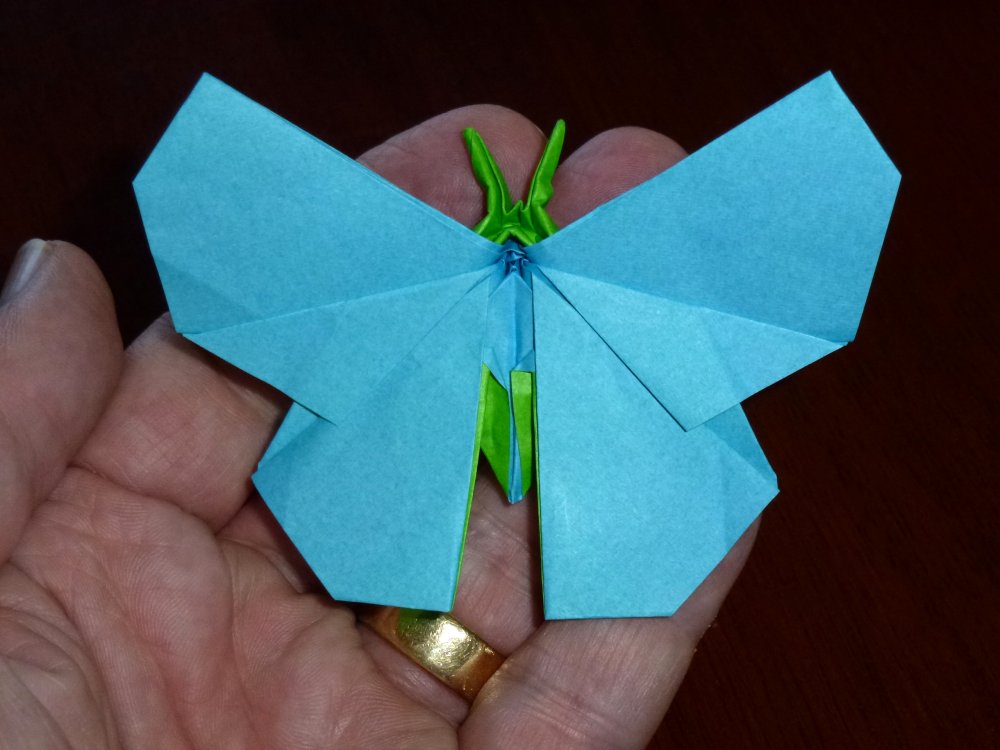 I like the wing size and general proportions of this butterfly, a nice one to add to my growing flight of them.