I am so excited that there is a new Alien Movie out today – Alien Covenant. Although I would dearly love to see it right now, I will have to wait until I am less busy and tired: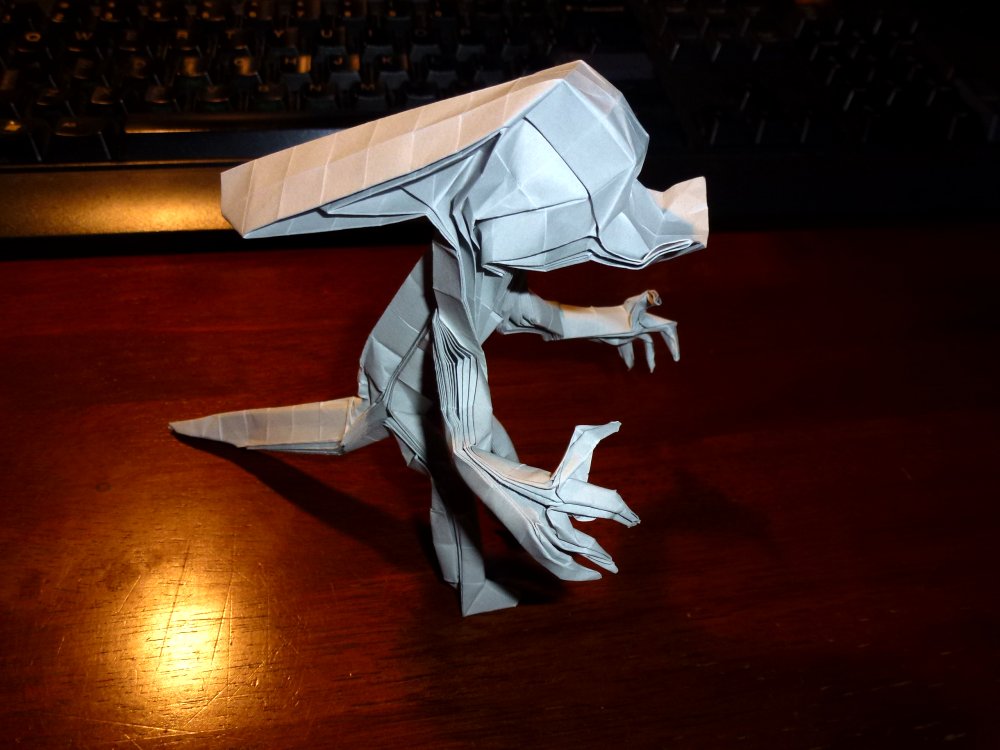 Having already folded both Kade Chan's Xenomorph, Fernando Gilgado's Alien and Face-Hugger I was struggling to find something Geiger-related.
I was browsing google imaged and came across Tim Rickman's "comic" alien and knew I needed to try it.

After an initial fail (I knew I should have had a test fold first, ruined a good bit of black paper) but on the second attempt succeeded. This is a lovely little model – so cute as it rips your head off.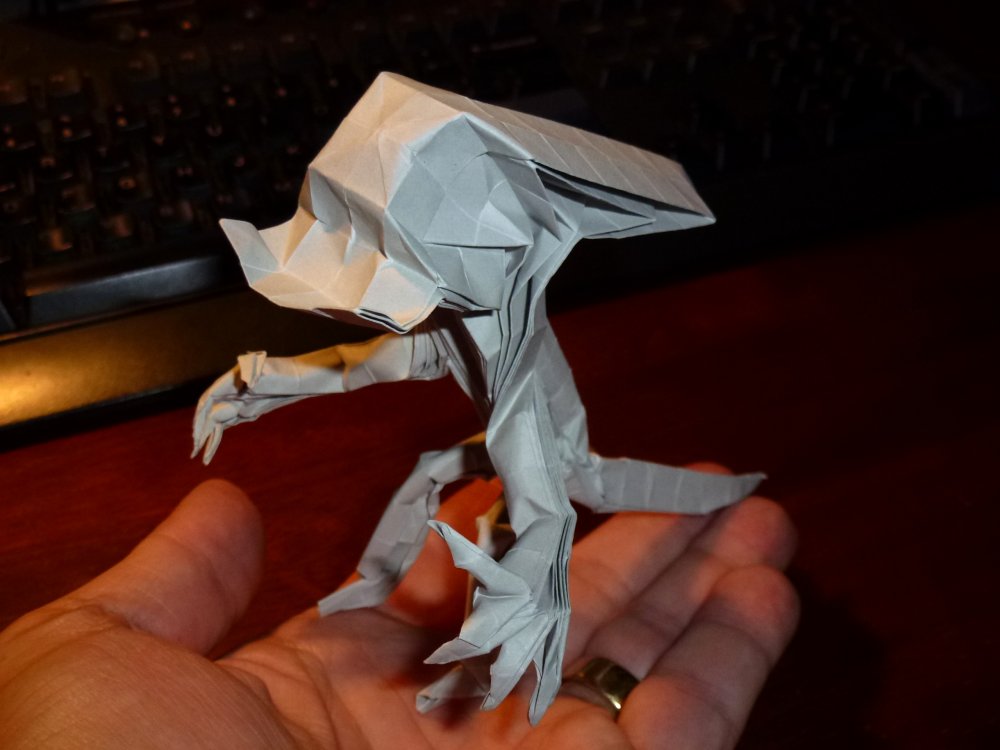 In the end it is a fairly standard box-pleated model, but it was fun to fold and I now want to re-fold it with nice paper. Great design, lots of modelling potential. I am sure it has a face a lot like a predator, but that is also well within the universe of possibilities.