I loved Ridley Scott's "Alien" – so dark, terrifying and it introduced a much reprised xenomorph originally designed by H.R. Geiger.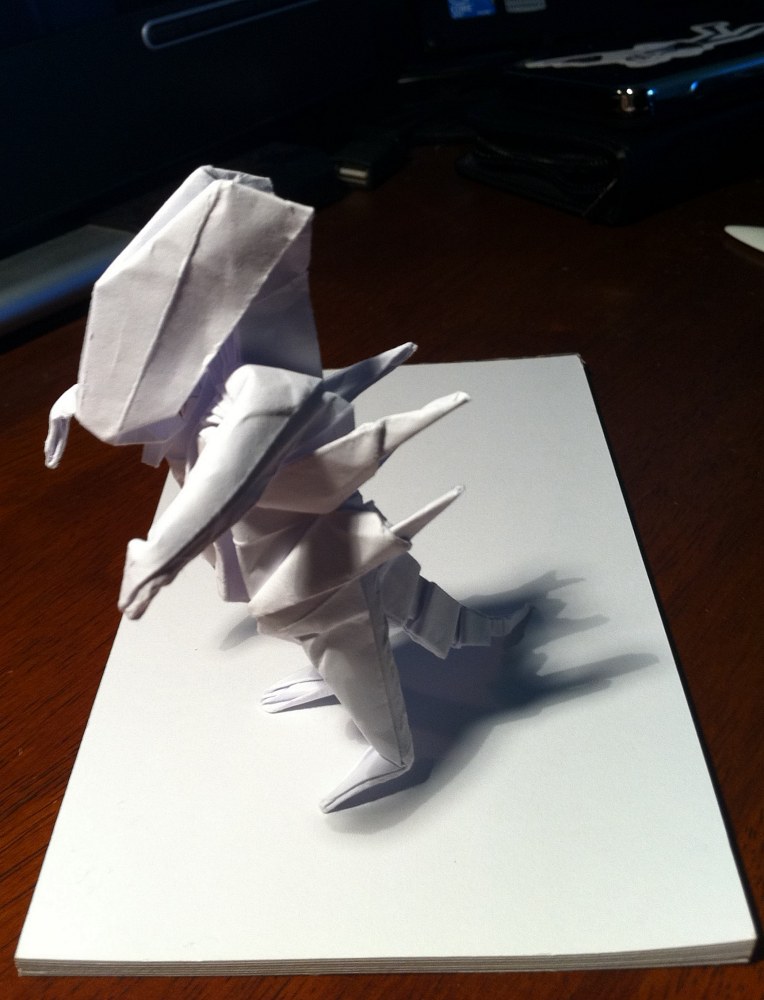 When I first saw the instructions for a paper xenomorph (in Spanish) I filed them away in the "yeah, prolly not" folder.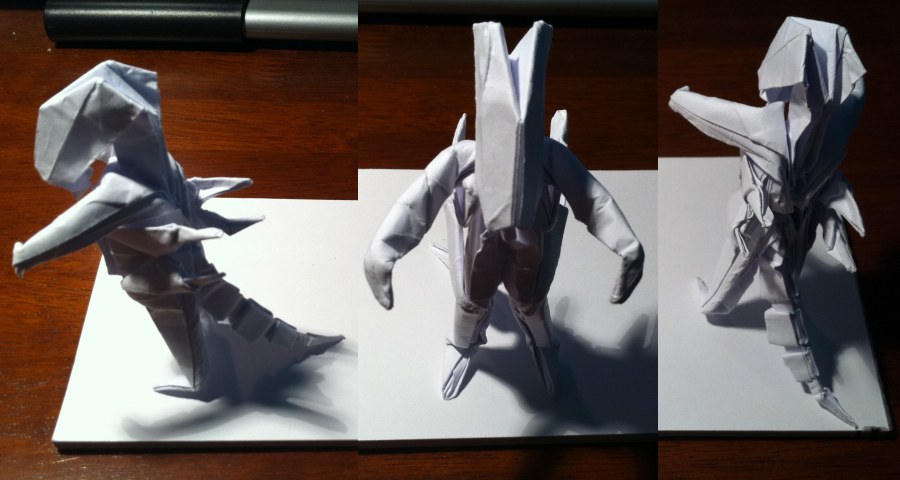 Conventionally the diagram should have symbols to reinforce what is happening (sometimes with words also, except these were in Spanish). First exception to the rule was a TURN OVER with no corresponding flip symbol!!! Grrrr. Following my realisation that I was folding the wrong side, I tried again only to be baffled by "Quedan la dos solapas mirando hacia la derecha" describing a collapse, followed by "Introducir las solapas dentro de los bolsillos" to describe a pocket tuck … poor paper (and finger tips) by this stage. Thank you Google translate.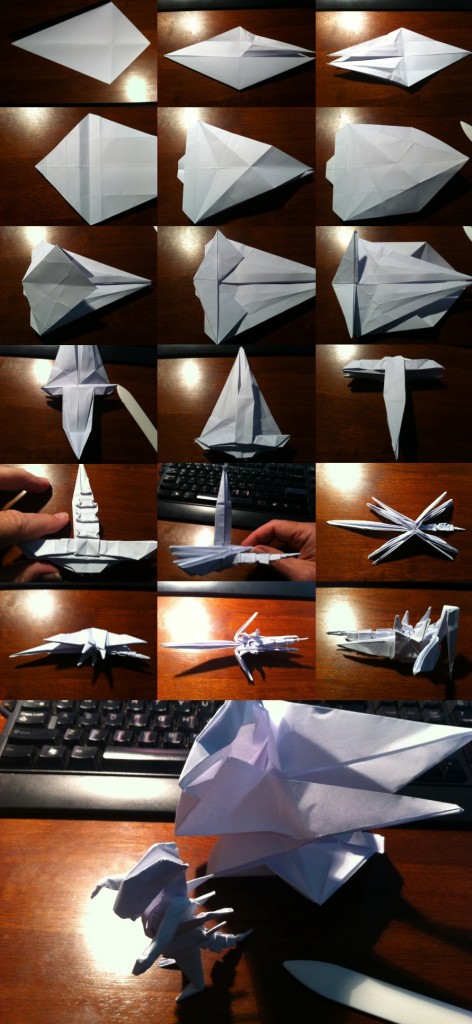 Now I admit I broke a rule here – I got part way towards collapsing the base and realised I missed an instruction to open some side flaps so did all the nasty folding over the top of some snarly pre-folding instead of on the yet-unfolded side. I discovered this when i opened up the model expecting to find pre-creases only to find none – oops. I was determined to complete this model, so I started again – so sue me.
This is AMAZING – appendages, tail (ouch, that was painful to fold at this scale) and I re-worked the head to be a little 3d and characteristically domed – very pleased with this model. For an A3-cut square to reduce to a model barely 7cm tall, there is a LOT of paper torture, thank goodness for fingernails – I am amazed the copy paper did not simply disintegrate (it would have had I used the model I folded in error first).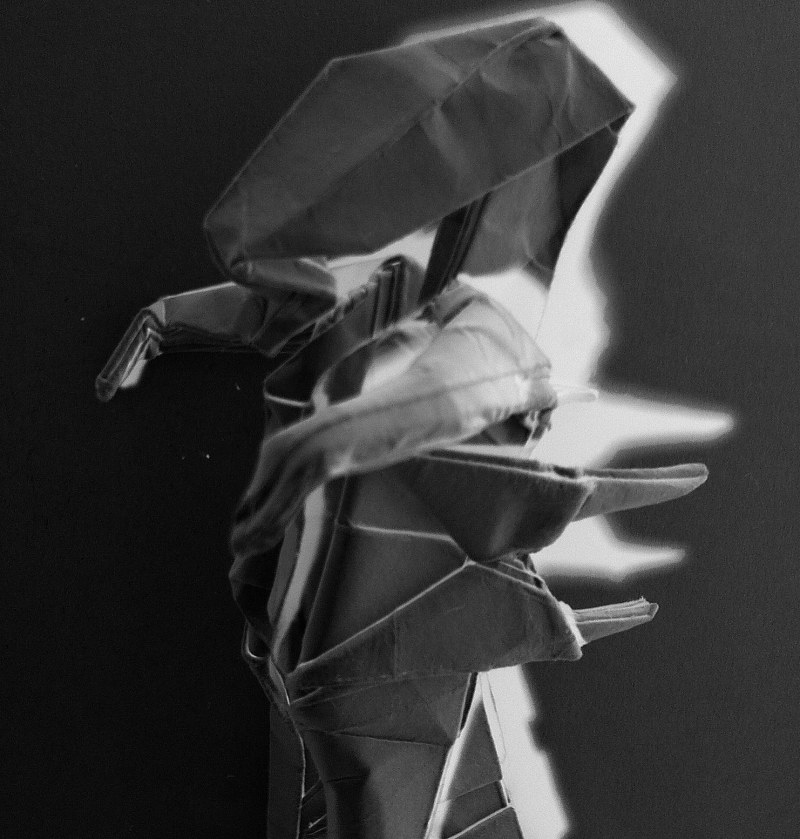 For all you Alien fans out there, this one is for you (in commemoration of the theft of a classic line in the movie "Paul" I saw last night – "get away from her you bitch!" – lol.