Tomoko Fuse is a living legend in the Origami Community, her designs are numerous, intricate, ingenious and challenging to fold: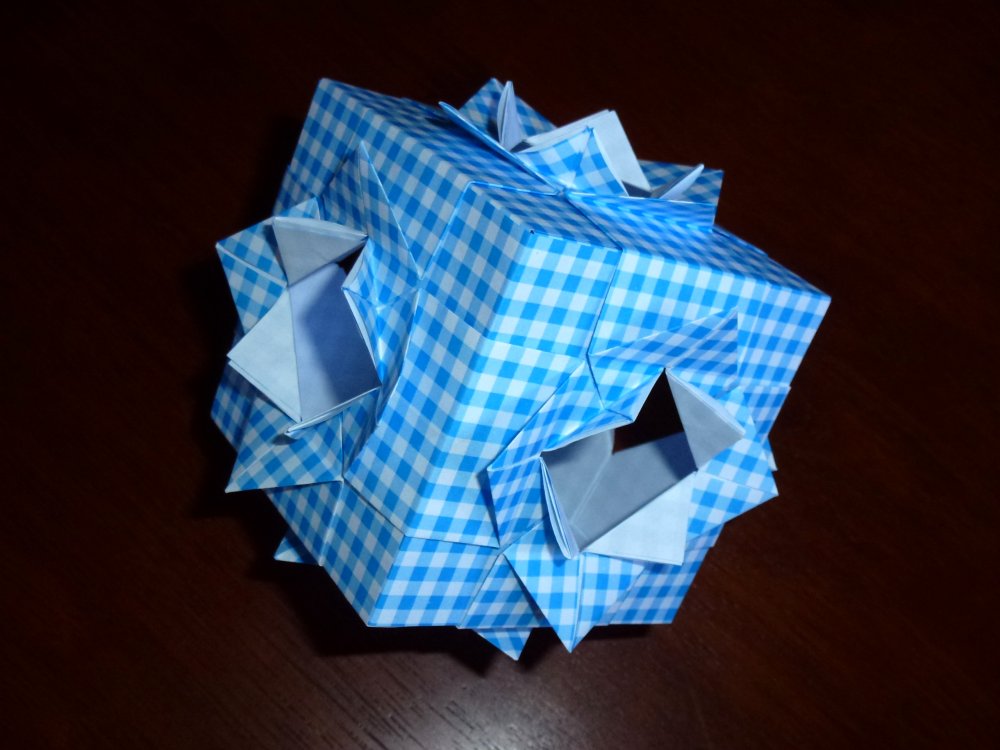 This is a 12 part modular with double-locks, frilly bits and framed holes in each face.

A relatively easy fold, the construction was pretty stable – the double-locks made the making easier.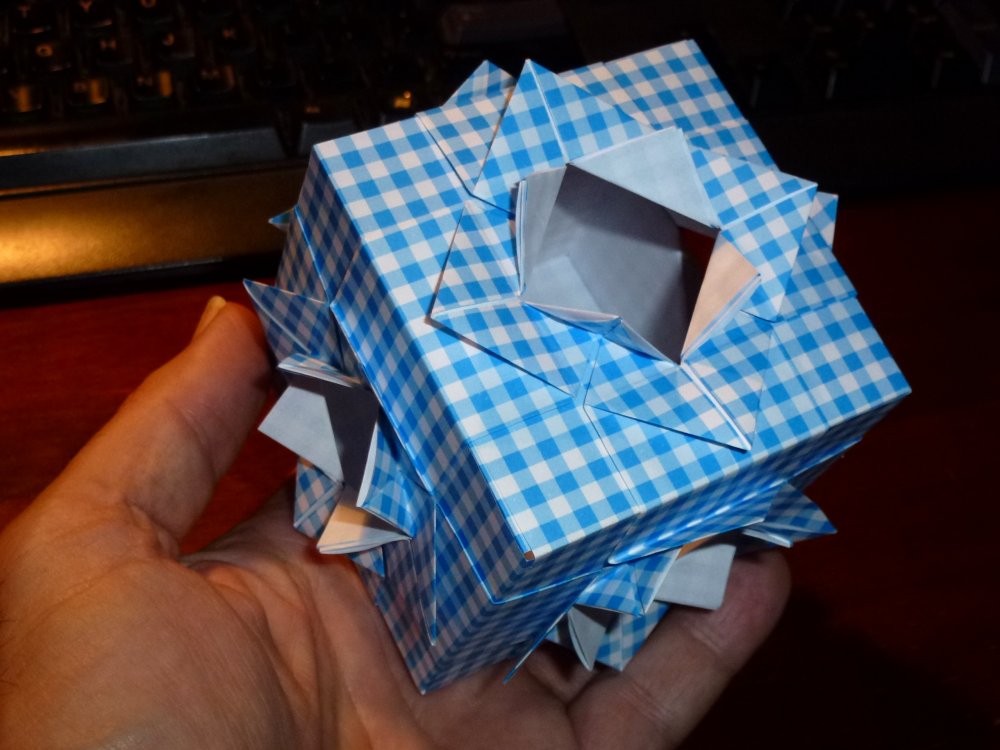 I made a little stand for it, nice display material.