I must admit to enjoying the challenge that is inherent in most of Robert Lang's designs: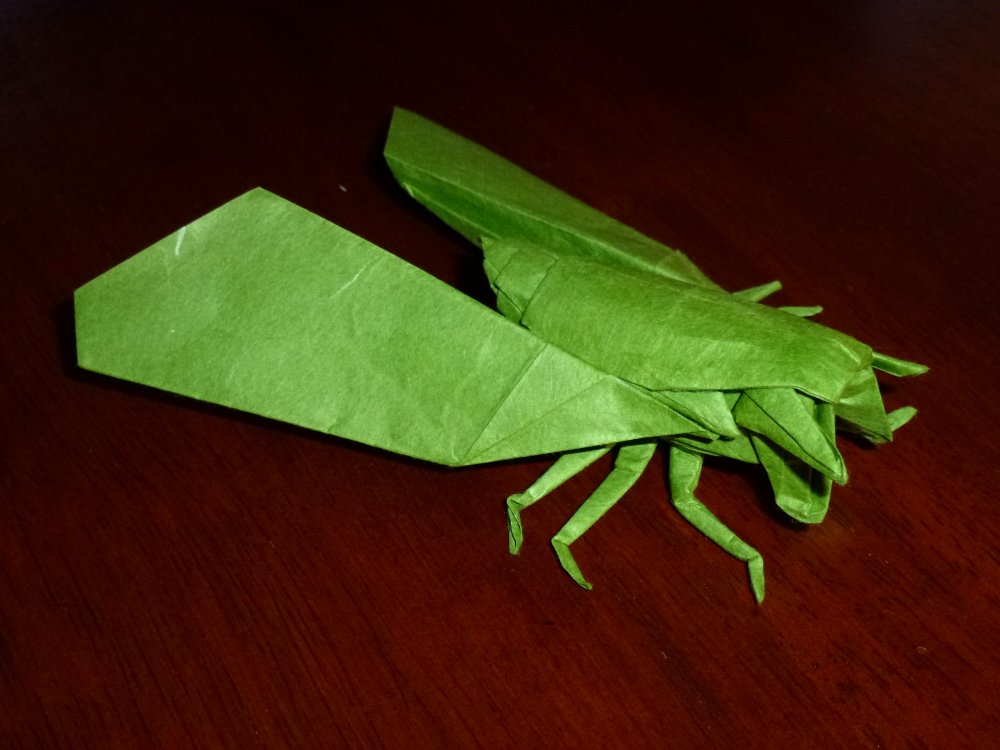 When the Tanteidan magazine arrived, I saw there was a new version of his cicada, and I knew I needed to try it.
Starting with a 35cm square of Daiso washi (that turned out to be slightly rhombic problematically), I began the marathon folding sequence.

The thinness of the paper helped here as the body layers become very dense, the sinking becomes increasingly impossible, but at this scale I needed to resort to tweezers to do much of the tight thinning creases to make the lovely legs.
The result is beautiful, and almost life-size.
I like this a lot, and have a growing collection of insects folded at this scale (must think about a display option, perhaps a glass case like I saw at Jonathan Baxter's exhibition.