Dragons are an origami staple (although using staples is cheating!):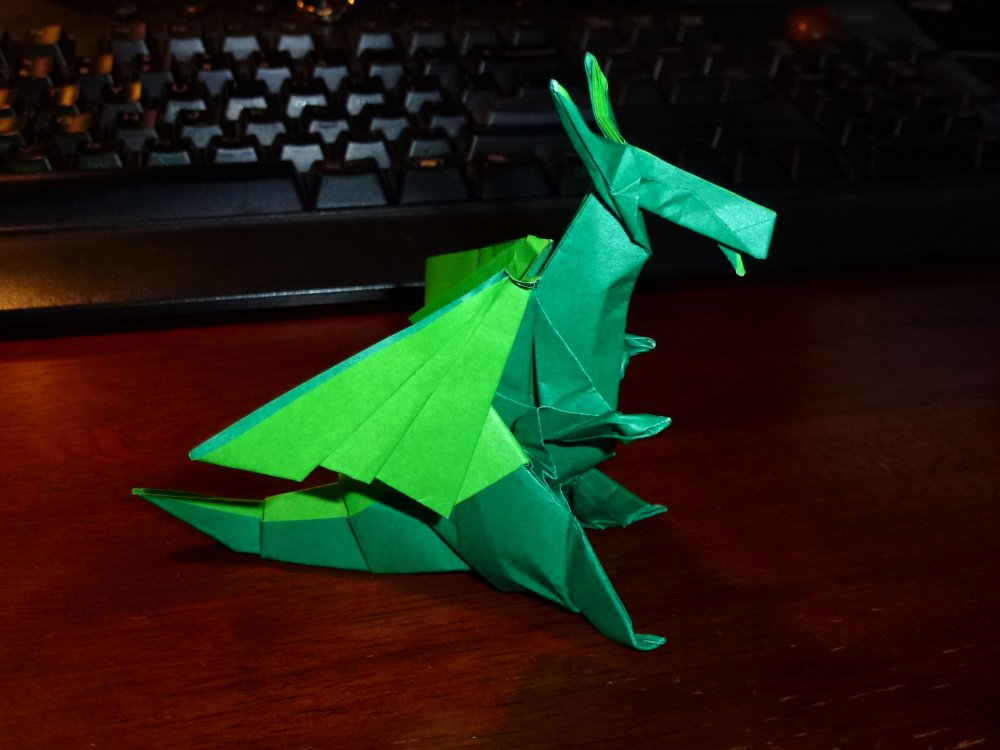 I am always on the lookout for a nice design and Hojyo Takashi's Dragon is no exception.

I used a 25cm square of bi-colour origami paper and struggled at this scale. It was compounded by the thickness of the sheet.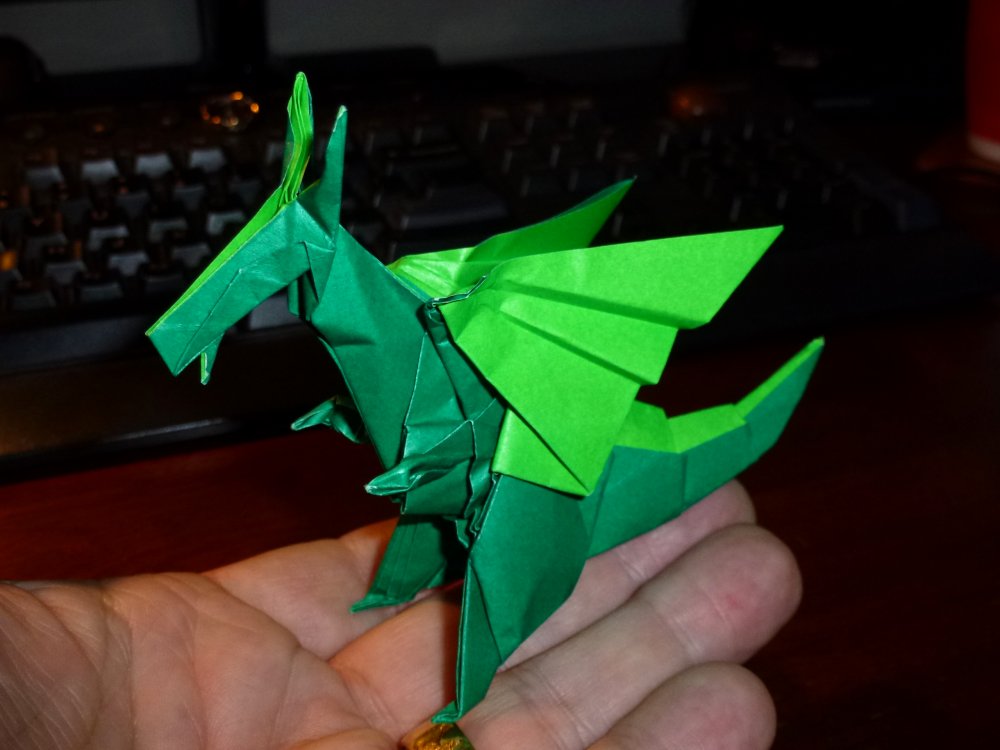 There is much to love about this model – the cute little head, lovely wings, plump tail and cute limbs. I think I will re-fold this with bigger, thinner paper.