Few would argue that the Tsuru (crane) is the quintessential origami figure. Everybody starts there, the form is so familiar and the skills necessary to fold it form the backbone of so many models: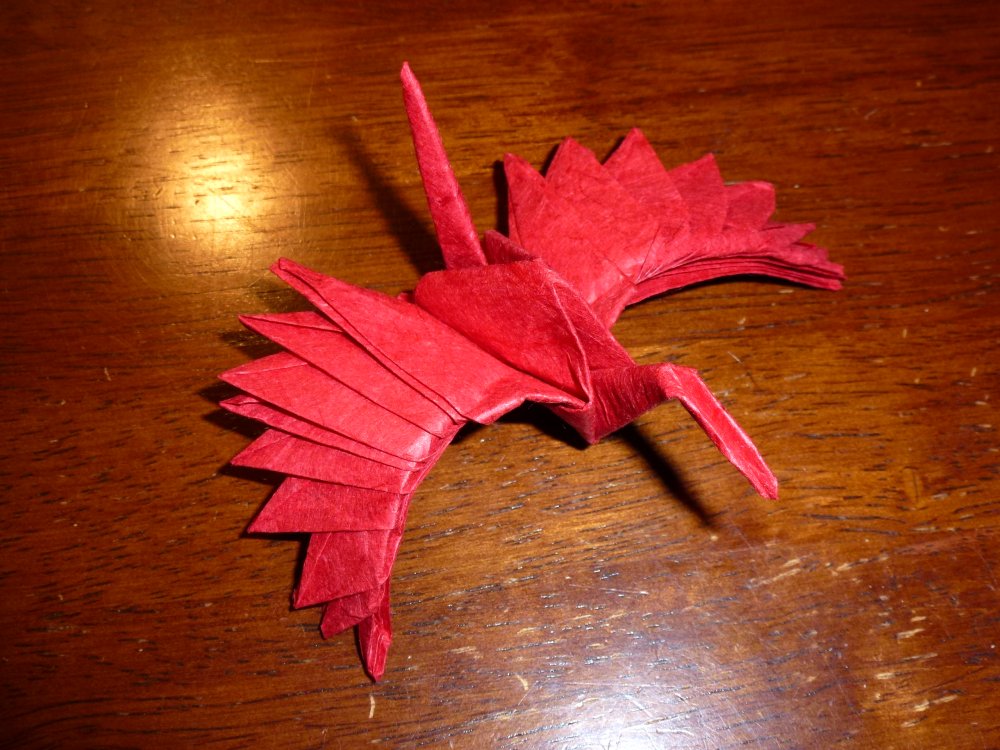 While I have tried many variations of this model, few compare to Riccardo Foschi's "feathered Tsuru", a glorious and complex variation with such beautiful wings.

Folded from a 3×1 rectangle, with a deep ruffle occupying the majority of the model, this was a special challenge that I have failed at twice before this success.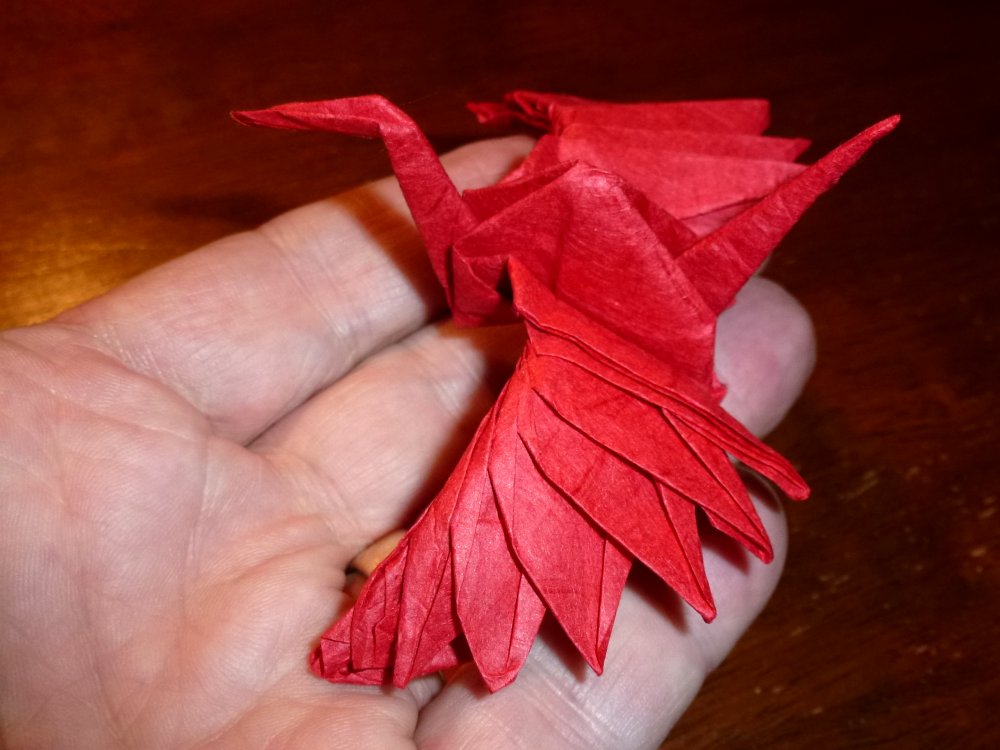 Fortunately Riccardo posted a photo diagram series explaining the collapse, without it I was ready to ditch this model to the pile of "yeah, nup".