Browsing through Eduardo Clemente's "Papiroflexia", I am amazed at how prolific a designer he was, and how many variations on models he published: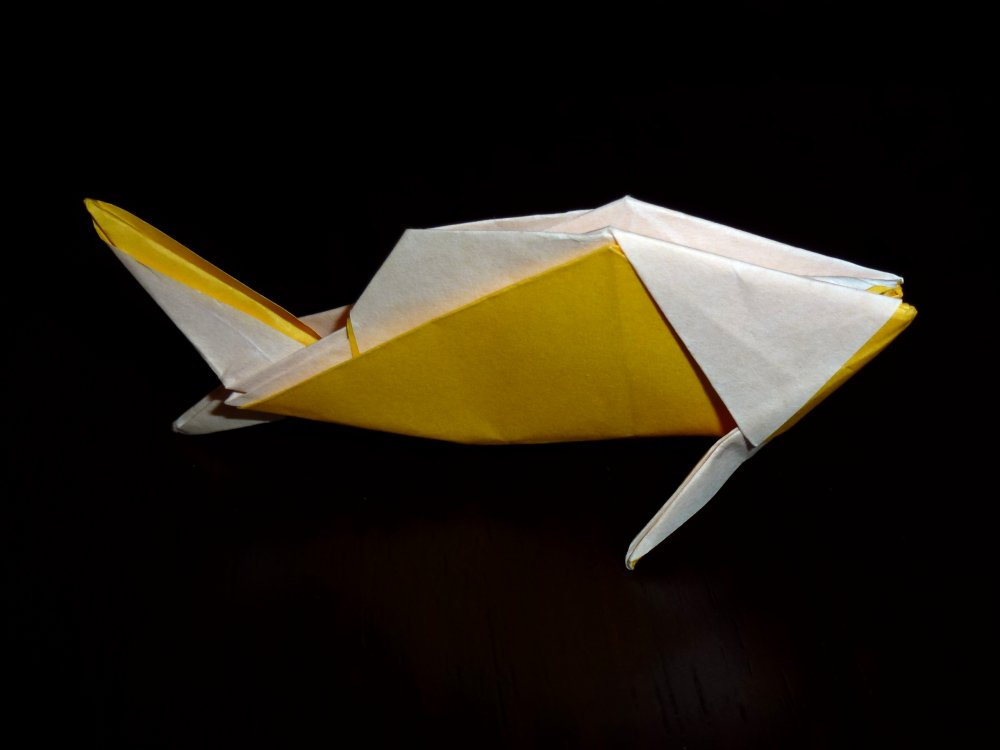 This is Pez#3 – a rather handsome fish with lovely colour changes.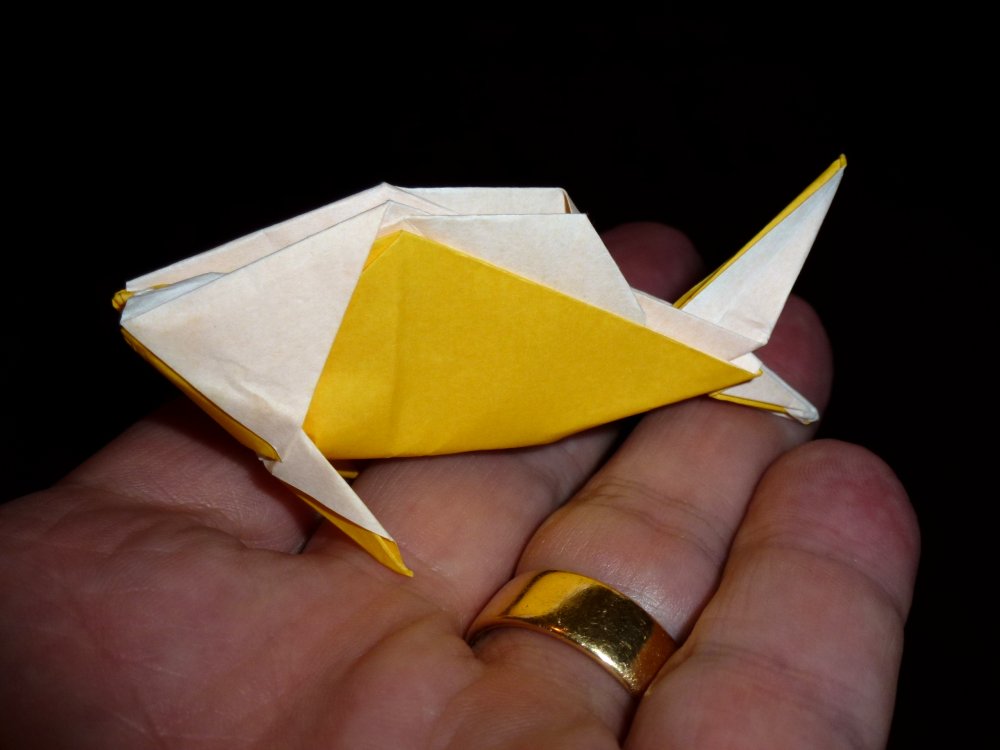 The folding for this one is more suited to larger paper, but this is all I had so it will do. I am beginning to amass quite a collection of fishies – what an amazing aquarium they would fill.