Go on, admit it. Ever since you saw the "Aladdin" movie you have secretly thought how cool it would be to ride on a magic carpet: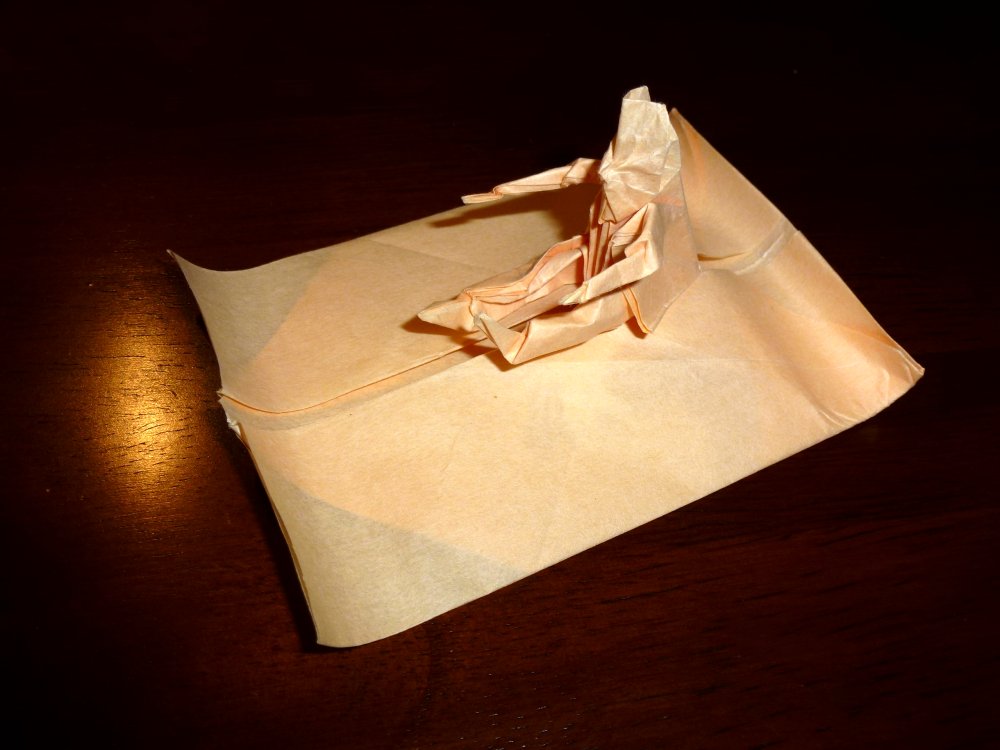 This clever model, inexpertly folded, is an exercise in colour management- had I used bi-colour paper, the rider and carpet would be different colours – pretty neat.

Fernando Gilgado has a recognisable style, his method of point division and colour change are unique.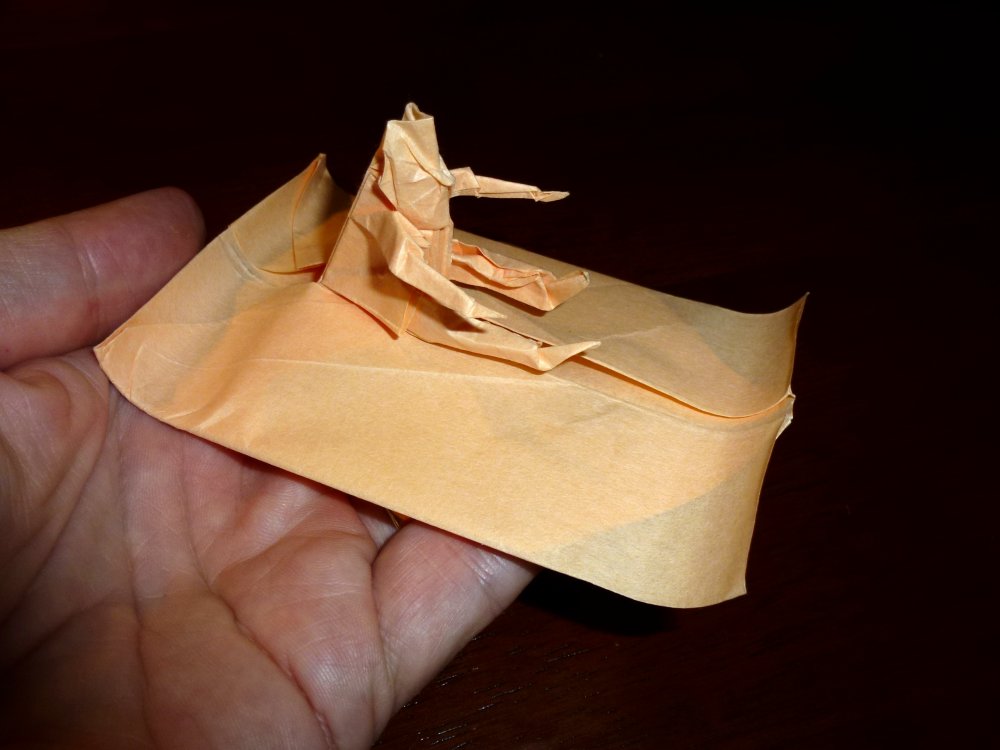 I need to find better paper for this model, and think eventually I will re-fold this as the face and body position could be much better.