As is customary on the first day of a new month, we say "white rabbits!":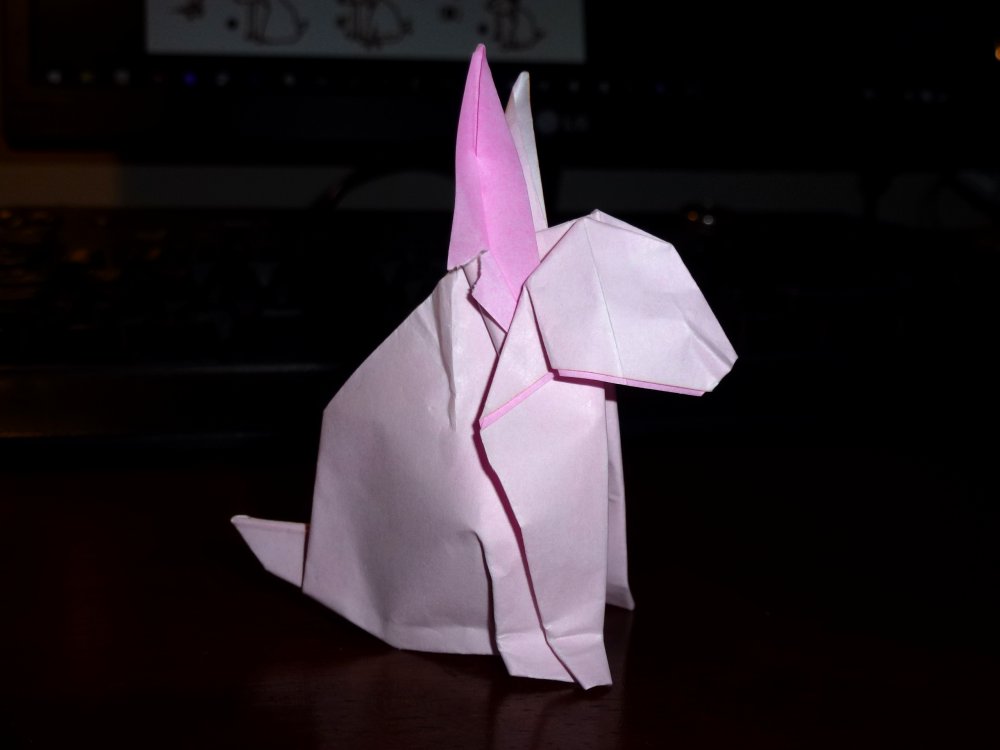 This is an old design, and I am not sure i have the shaping quite right yet. Akira Yoshizawa is credited as founding modern Origami and this is one of his designs.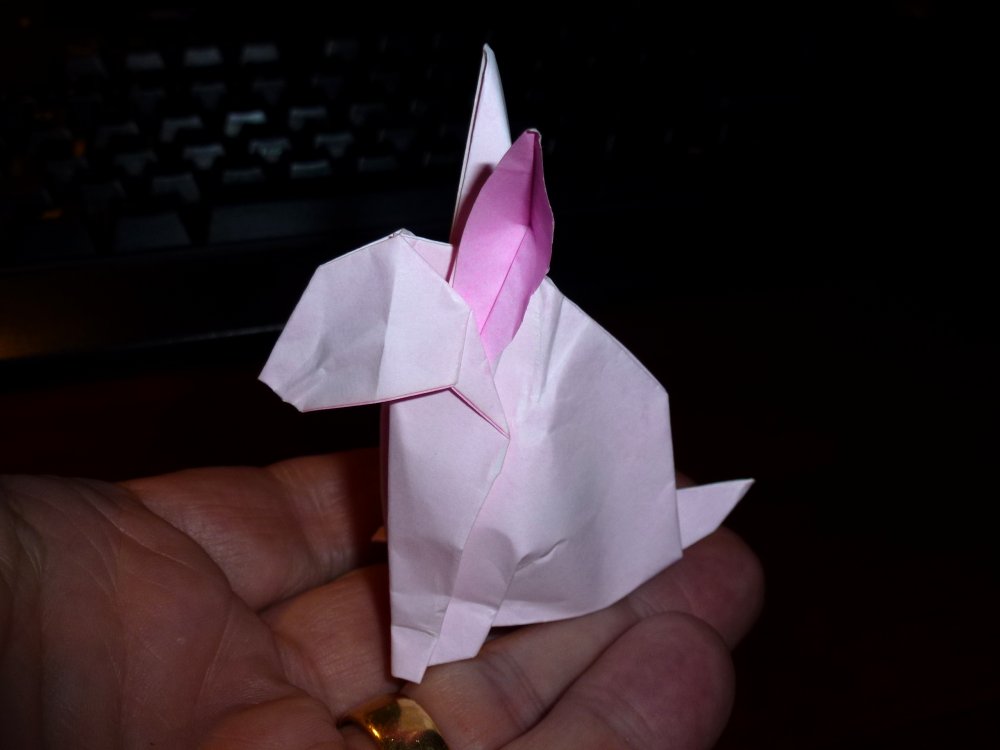 I like the colour change ears, the body and feet are hinted at, simple, elusive, I must fold this again.