I love geometry that messes with your head, and a "penrose triangle" is a faux 3d shape that is clearly impossible as a whole: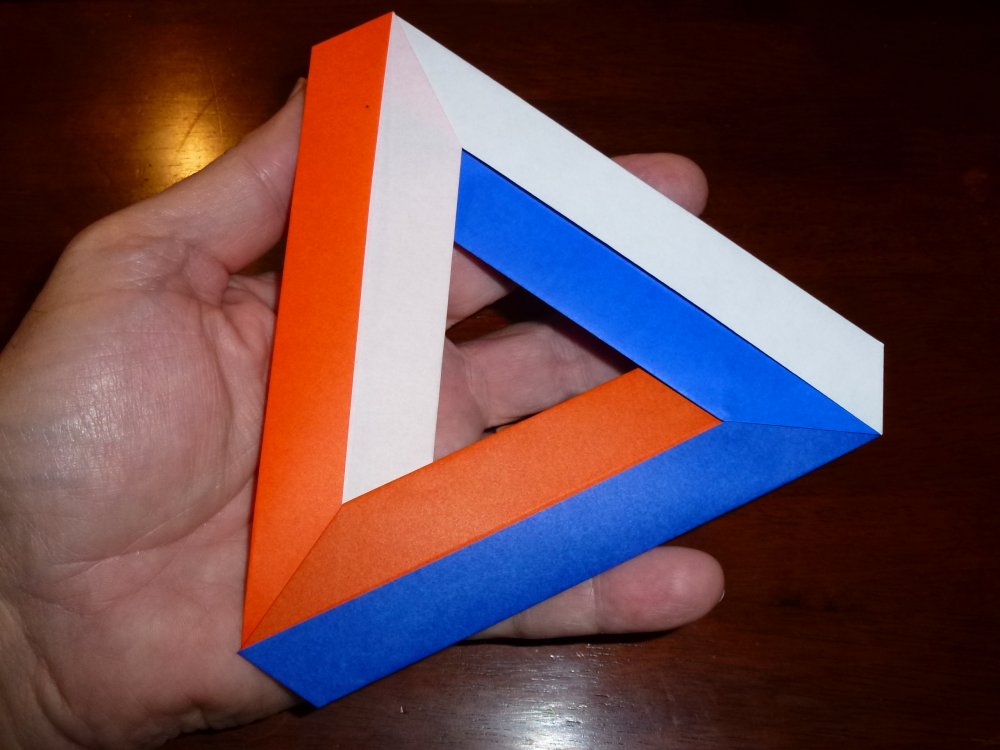 Looking at any 2 adjacent vertices, it looks fine. The twist of dimensions is what makes it difficult for our brains to comprehend.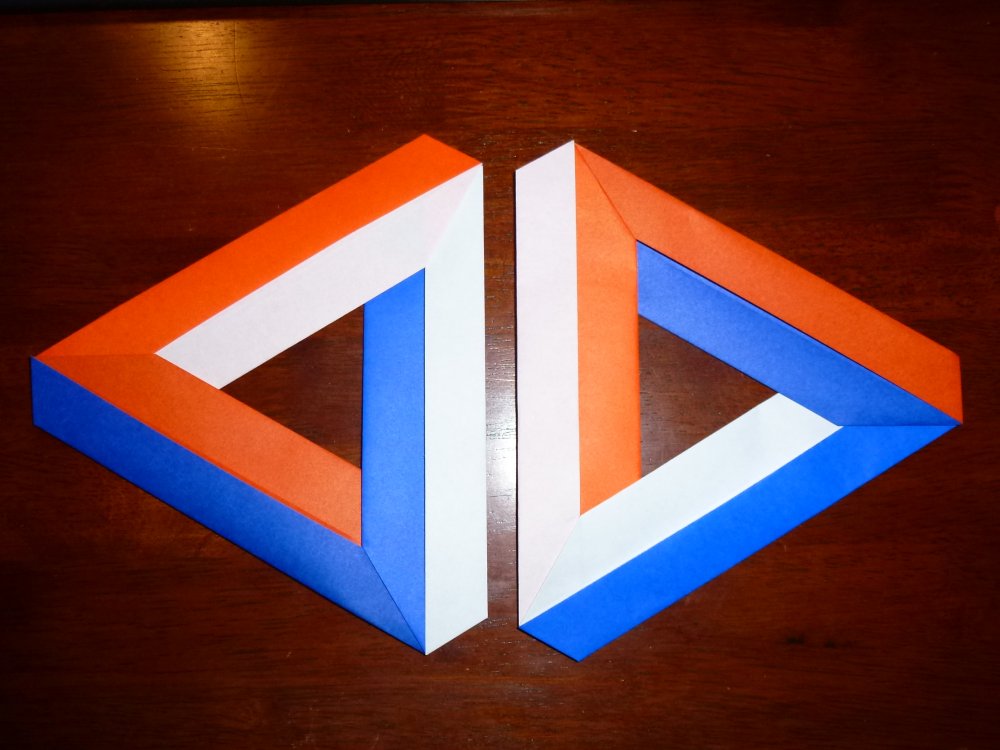 This is Alessandro Beber's design, similar but different to Nick Robinson's, and fun to fold.