2019 is the Year of the Pig – a fresh page that you are free to form anyway you choose: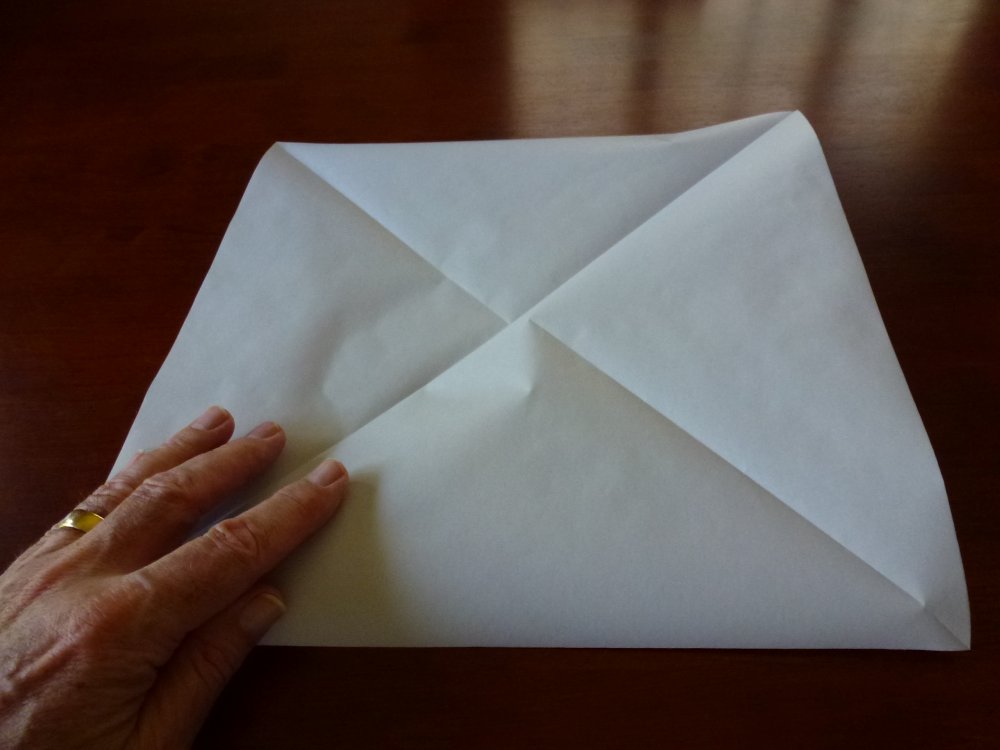 There are a pair of pig models in Tanteidan 172 I mean to try, this is the first – a wild boar piglet. Little known fact: boar piglets have stripes (presumably for camouflage) while vulnerably young.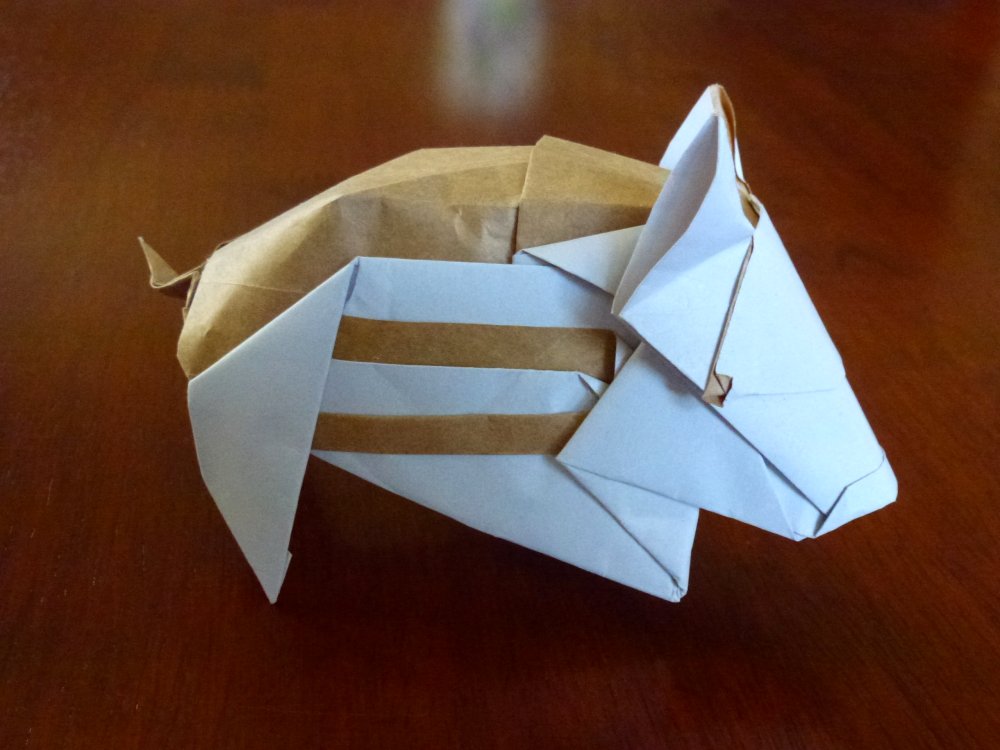 Made for bi-colour paper, this dense little fold needs thin paper – I wrestled with duo-kraft that in places is very thick and difficult to model. the layer management is interesting, formation of the stripes and other details is ingenius.

I imagine using tissue foil or other thinner duo would make parts of this model easier, but the seams of major details would still gape (in my opinion) and benefit from a little glue-spot "tidying".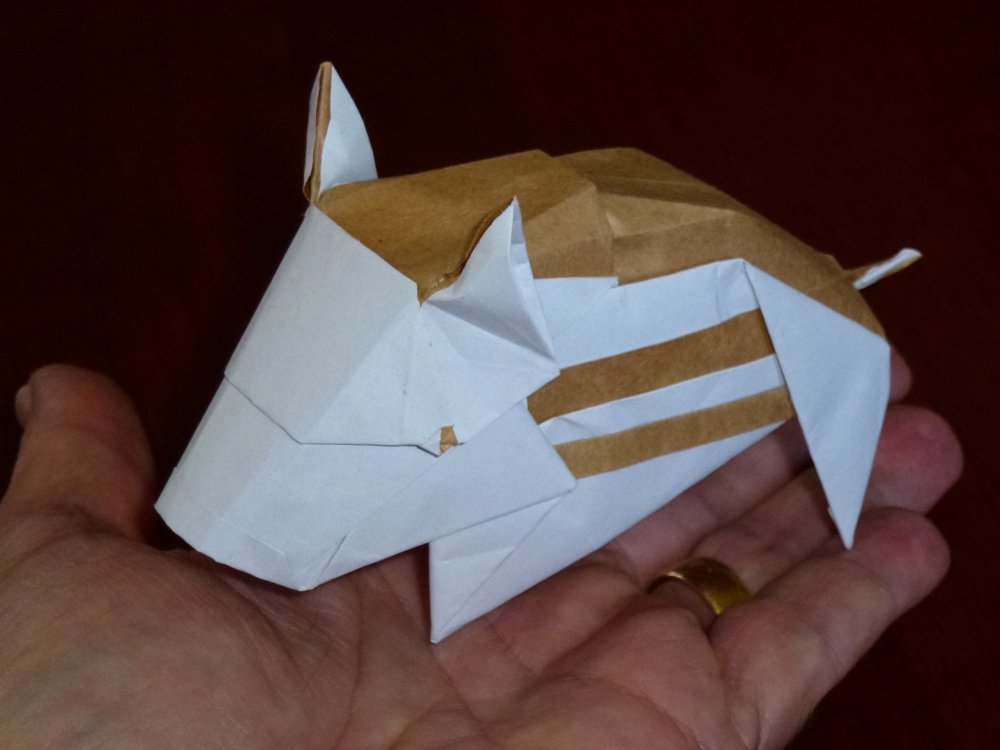 I must try the adult boar also, looks challenging. I hope 2019 brings you opportunities, and you grab them boldly with both hands – no one but you is in charge of what happens next.