I love a good modular, and this little charmer uses a module not completely unlike "the little turtle" combined to form a rather lovely cube-like thing: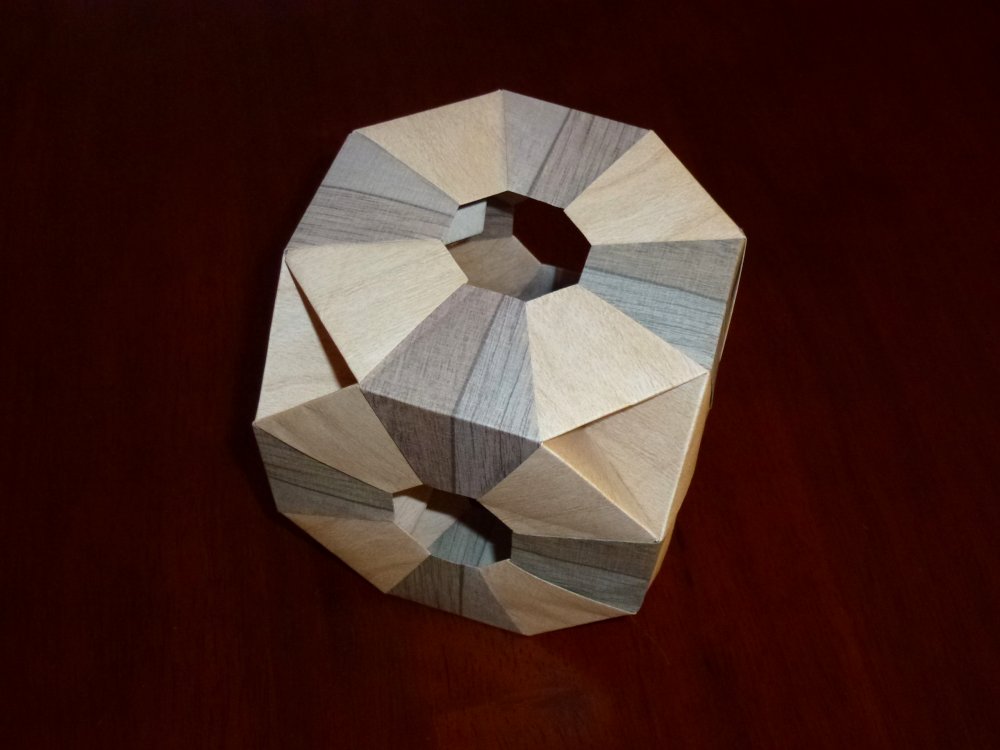 I decided to use wood-grain paper, and the result looks like the work of a woodie with way more time on their hands than is healthy.

Tab "A" into pocket "B", make the corners as an inverted semi-pyramid, then connect using edge pieces (same module, deployed differently) and before you know it you have a lovely thing.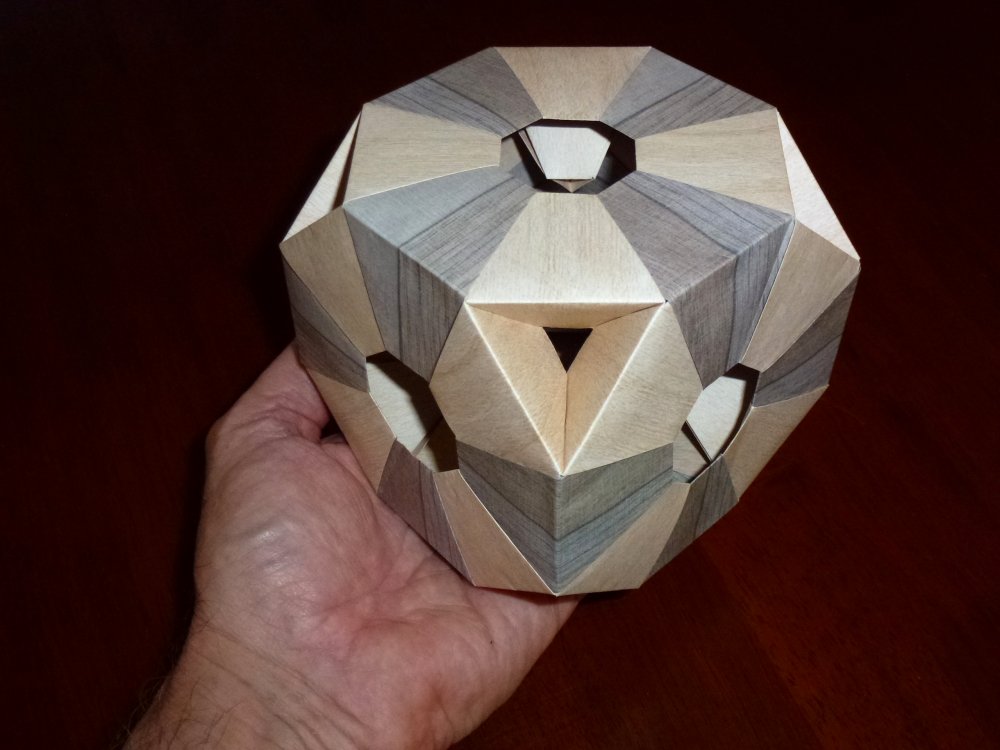 This looks nice when you coordinate the paper – you can have a go yourself, there are 24 corner units and 12 joiners – all 2×1 ratio. Follow this tutorial if you like.