There is a story of a deeply depressed man who, when seeking help from a psychiatrist, was given the advice that he should cheer himself up by seeing the visiting clown, the great "Joseph Grimaldi". With the suggestion, the man wept more intensely. "I am Grimaldi", he said.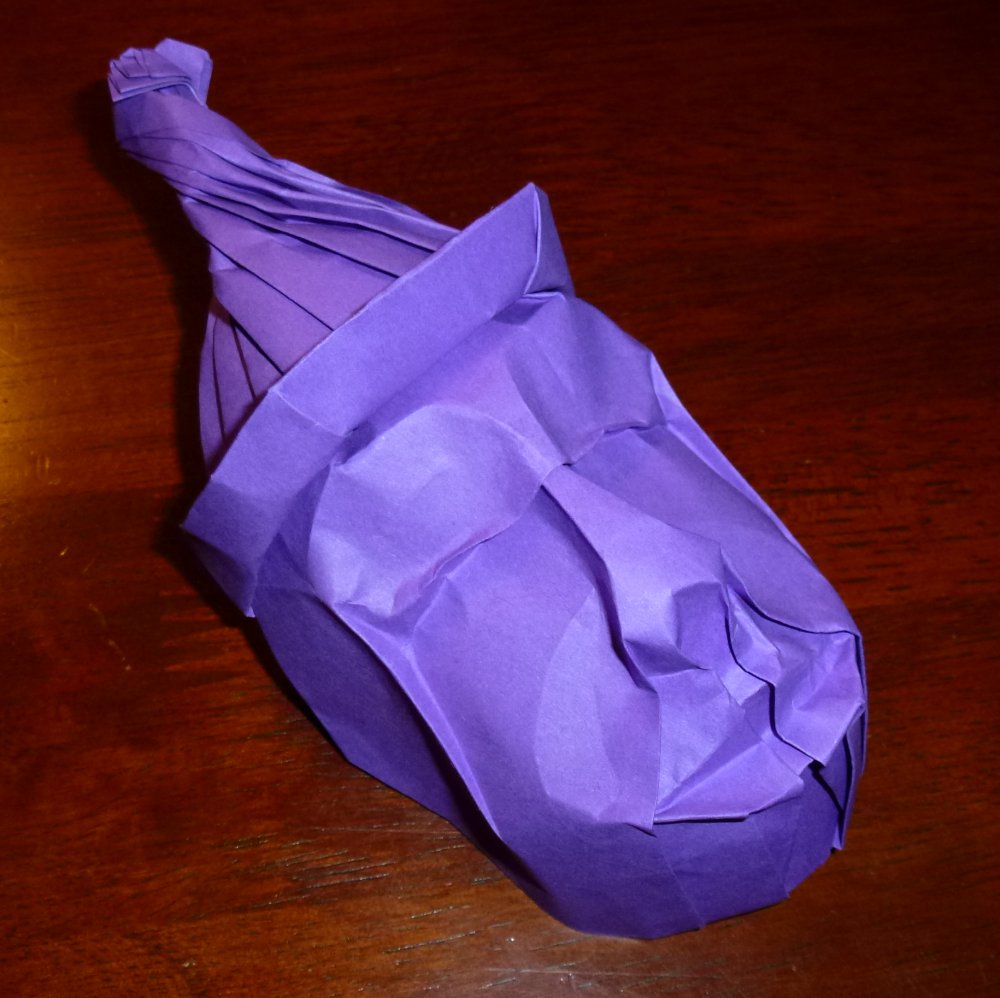 I am terrified of clowns, just putting that out there. That said, I saw this little CP of a "Pierrot" with a silly hat and decided to procrastinate even further and attempt to fold it.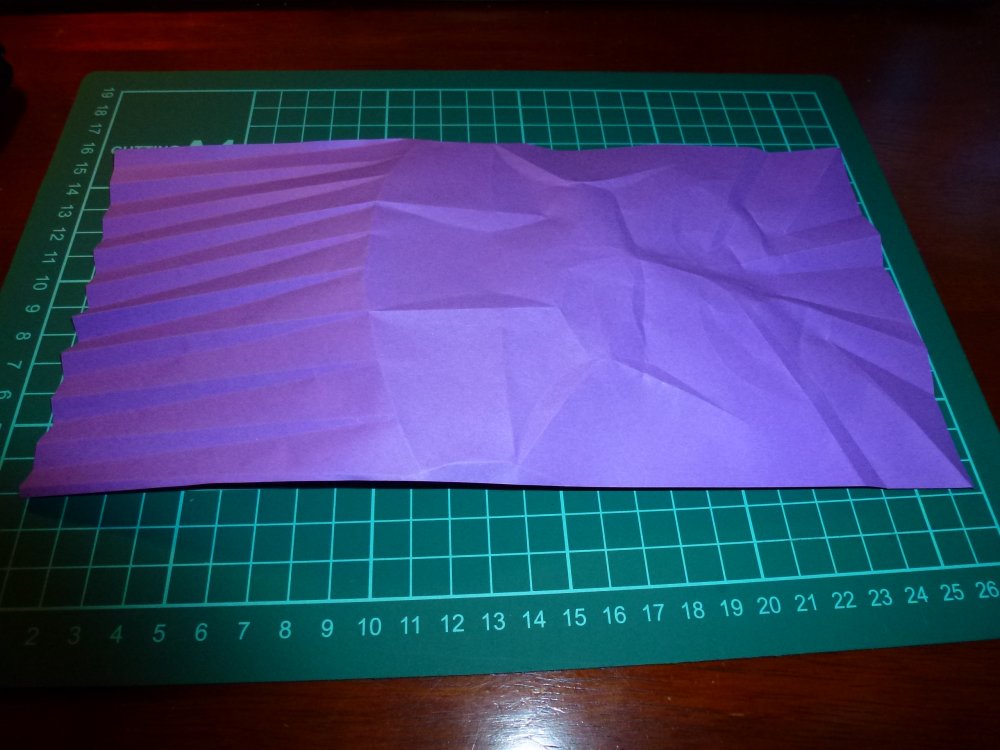 Breathing character into this face is tricky, and I am not sure I have done it justice, but I have a better understanding of the model morphology, so may, one day, retry it.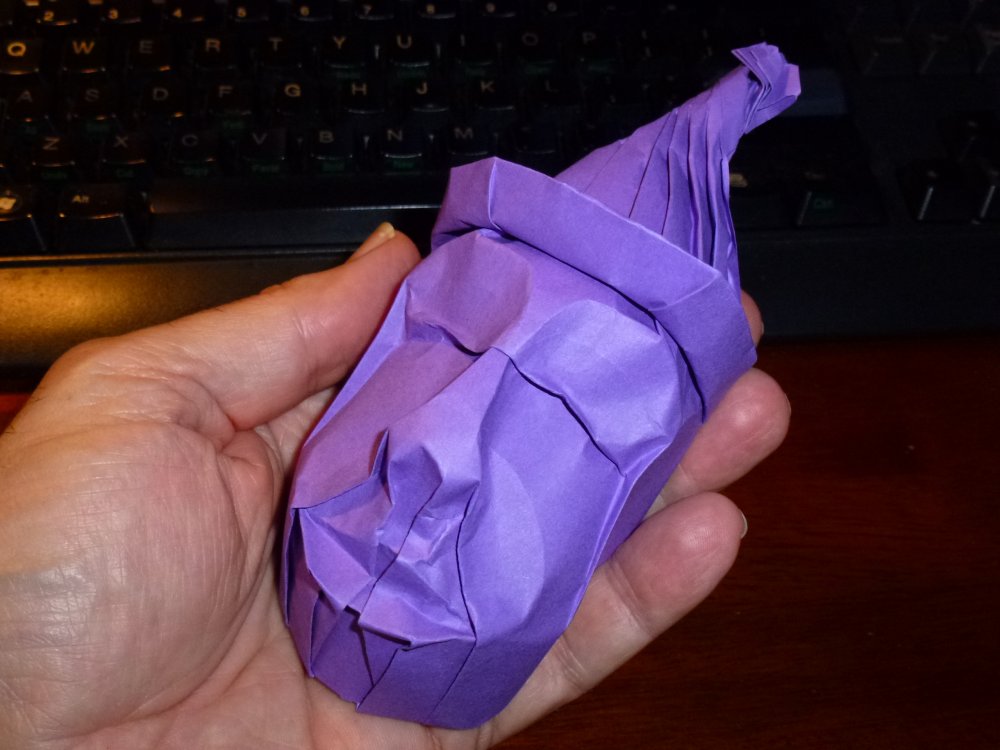 This is a clown (well, at least I think that is what it represents), a CP designed by Flynn Jackson, mask master from a roughly 2×1 rectangle, scored then bent with care.