Australia is many things to many people. Currently, in the media, it seems like Australians are being portrayed as panic buying essential items in huge quantities, in preparation of an on-coming pandemic. EDIT – (that is waaay less lethal than normal Flu):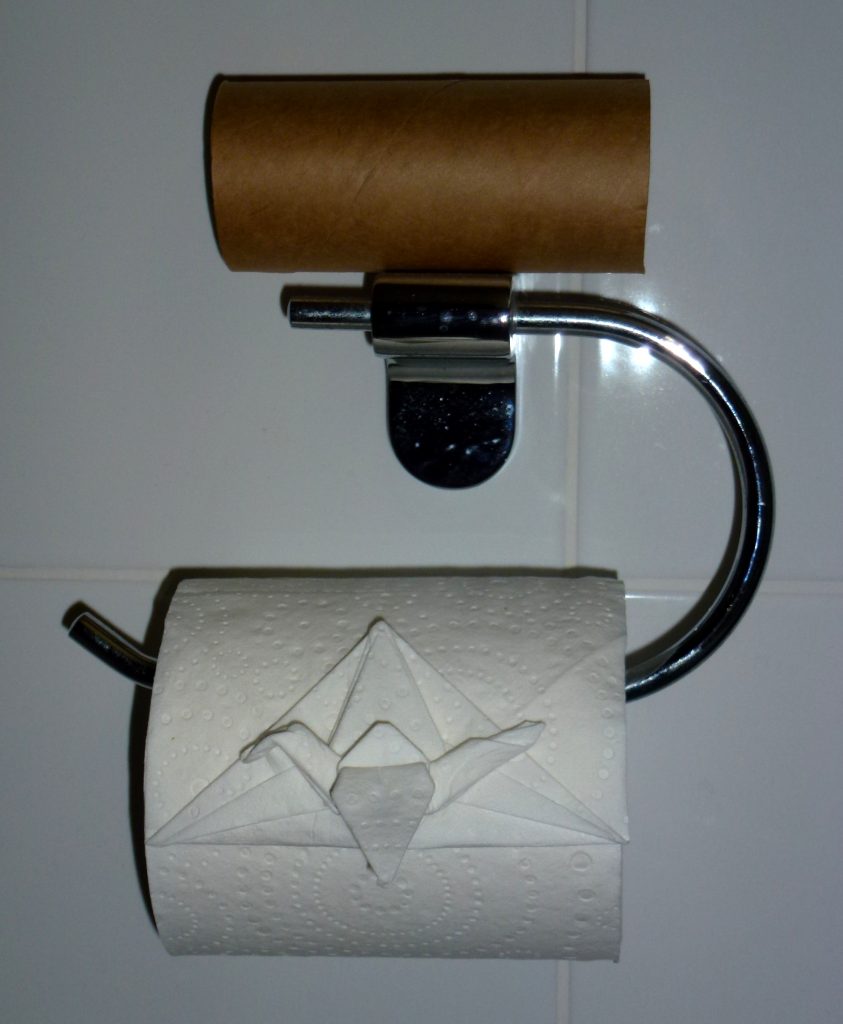 The first such item was Toilet paper, with viral (or bacterial) footage of people fighting in the aisles of supermarkets for the last bulk pack.
All I am saying, is give peace (and common sense) a chance, people.
This is Jo Nakashima's Toilet Paper Crane, a fitting symbol of restraint. I only wasted 3 "poo tickets" ("Kenny" reference) in making it, so do not panic, unless that is something you do to increase likes on Instagram or Tik Tok.. … imagine going down in social media history as a toilet paper "influencer" – bahahahahahaha.
You should consider making this – sit somewhere, calm down, unclench and fold some bog roll for something other than wiping your bum.