So this started as a cautionary tale – I saw the a competition, in Spanish, where they were celebrating the art legacy of one of my favourite designers of all time: Eric Joisel. My initial "skimming" of the competition was "pick a level, choose a model from that level's choices, fold that model" – easy, right?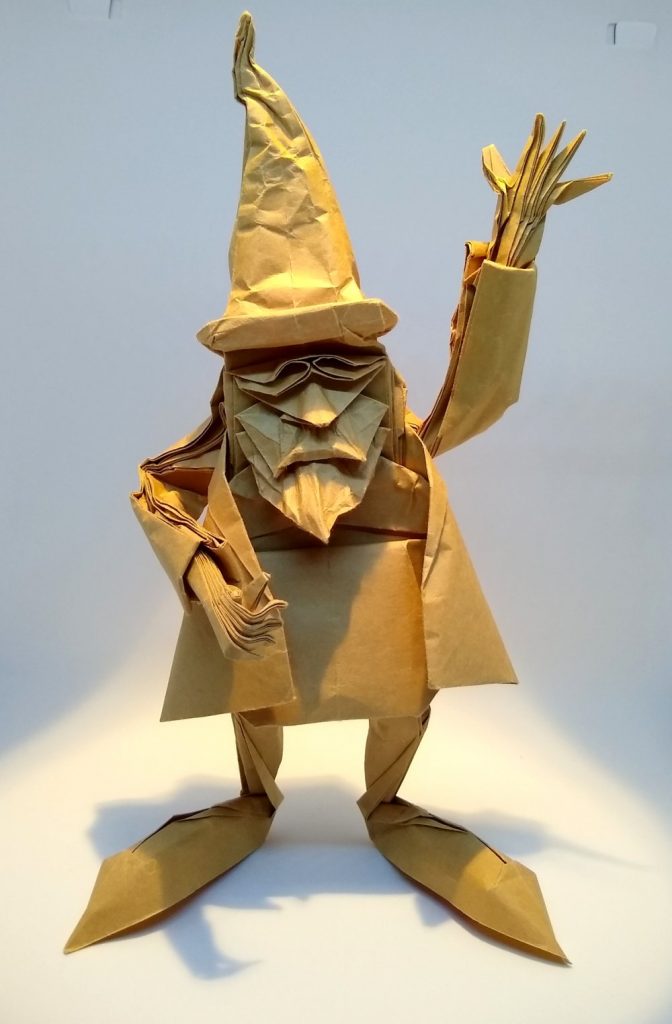 I chose "Intermediate", no real idea why, but I did, and was accepted. Just before the comp started, I get an email welcoming me to the competition and detailing Week 1's challenge … wait!?!? What!?!?!

Turns out I signed up to fold ALL of the intermediate models, one a week for the next 4 weeks. I have no idea if I can actually fold some of the models in this category, but am (after the "reorientation") prepared to give it a crack.

This is Gnome#4, a classic Joisel design based on 28ths. I love folding the CP of this model, and the collapse is nothing short of magic.
I think I have mastered the face, finally (I have attempted to fold this little guy dozens of times before now, some were successful). I decided to go with an active pose, one hand saying "thumbs up", the other in full wave – we need friends in these uncertain times. I went for beard and mustache also, and am pretty happy with the modelling. I did not use MC, but did glue in a wire armature to the arms and legs, to make the model more stable and pose-friendly.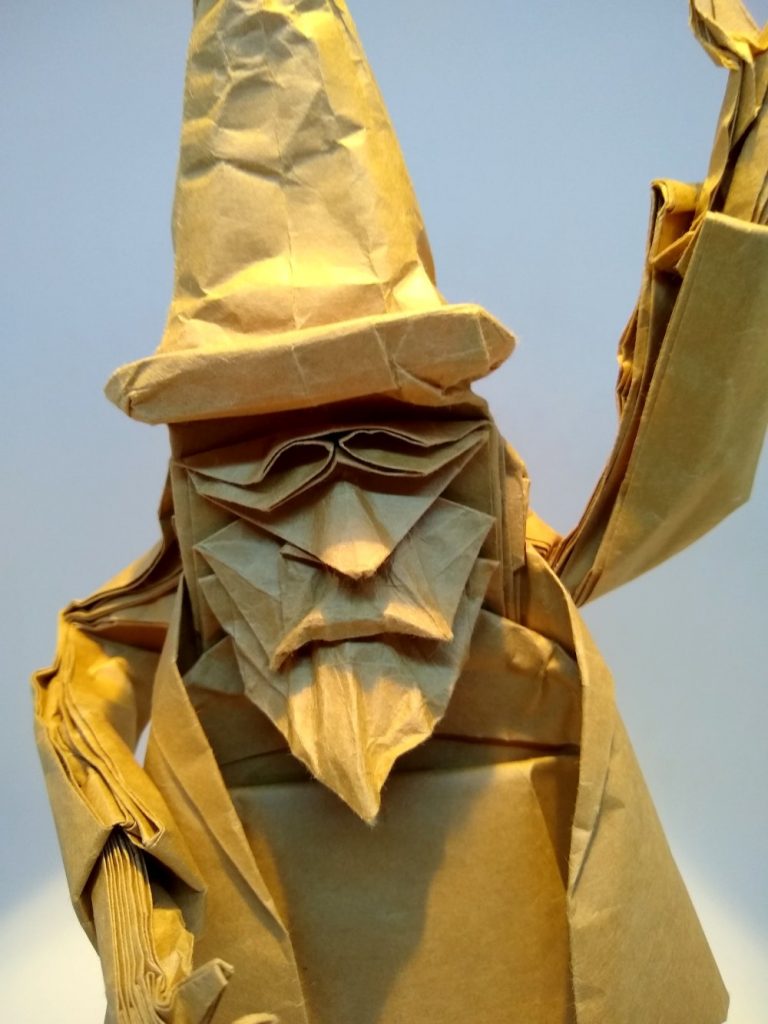 I am pretty happy with this model – unsure if I will enter him or fold again, I will sleep on it. He definitely needs a name … sooooooo, thinking caps on, what should we call this chap?