If one word sums up 2020, it has to be "cluster". Sadly, in the Covi-19 era, we find at the centre of most clusters is a cluster-f*ck: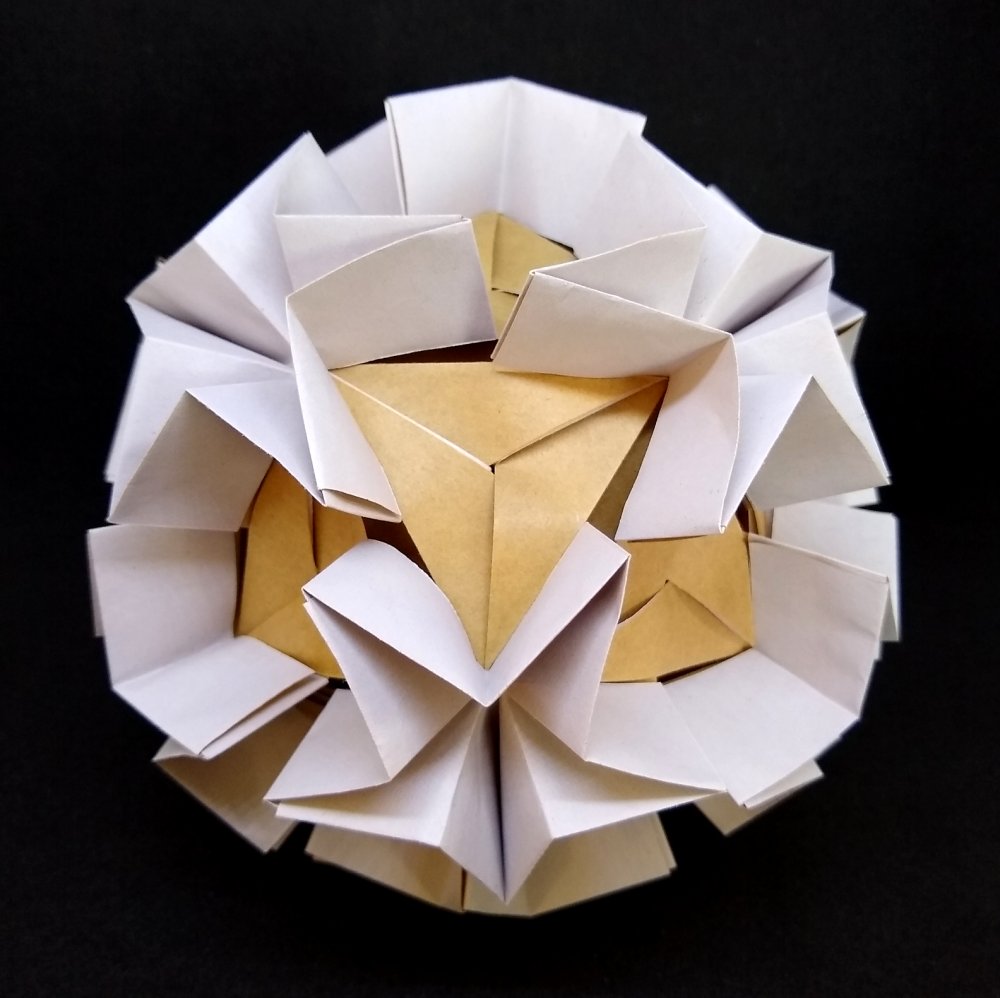 In desperate need of a fold, I turned to Xander Perrott's e-book "Folded Forms" that I bought a while ago and settled on "Trillian" – a glorious 30 unit modular cluster that looks a little like a flower ball.
I was pleasantly surprised how simple the modules were – once you get your head into 1: root(3) proportioned paper, the emergent geometry is very pleasing.

Like many of these cluster kasudamas, it is based on 5s and 3s, and the construction of this ball was achieved without glue at all (which is pleasing) – I did need to peg the joins until paper-tension took over the job, but it is relatively easy to slide together and the resultant emergent geometry inside and out is lovely.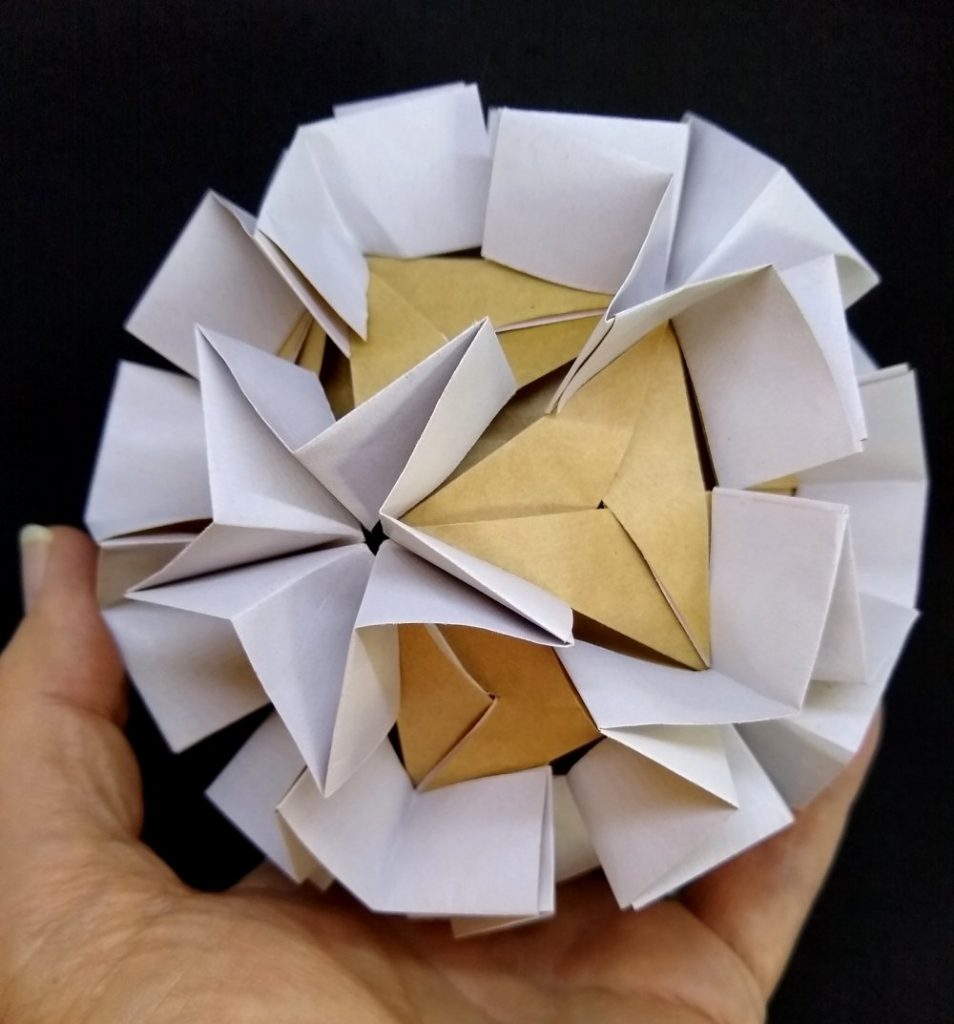 Trillian joins my growing collection of Xander Perrot kasudamas, all folded with duo Kraft I purchased at Ikea. I like the simplicity of a 2-colour scheme and look forward to my next dip into that universe.