I have been exploring the wonderful work of Victor Coeurjoly, in particular his human figure (hombres) work which is very distinctive.
I came upon a crease pattern in his Flickr stream and knew I had to try it. I have been exploring these guides more and more as I find super complex models exist only in this form sometimes – doing the whole instruction/diagram sequence is hard work if you are busy and creative: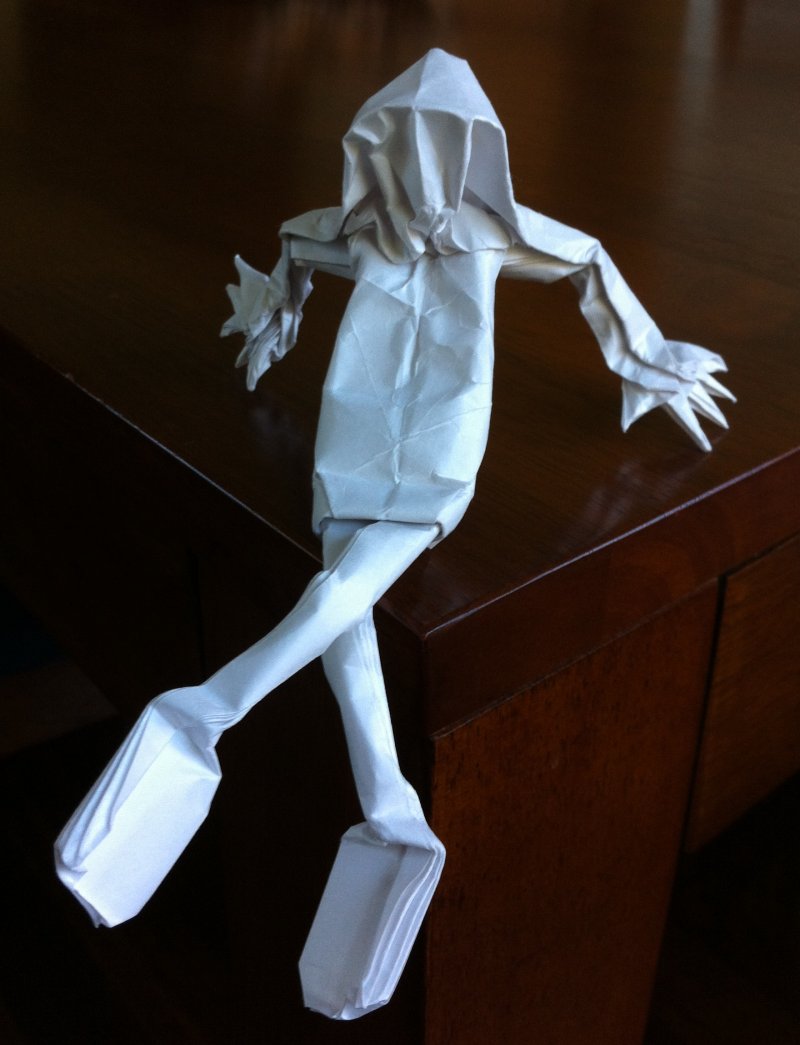 I am pretty sure he uses tissue foil (really thin, metallic-backed paper) and methyl cellulose (an "acceptable" paper stiffener and setting agent) to keep the limbs thin and posed but the style is amazing.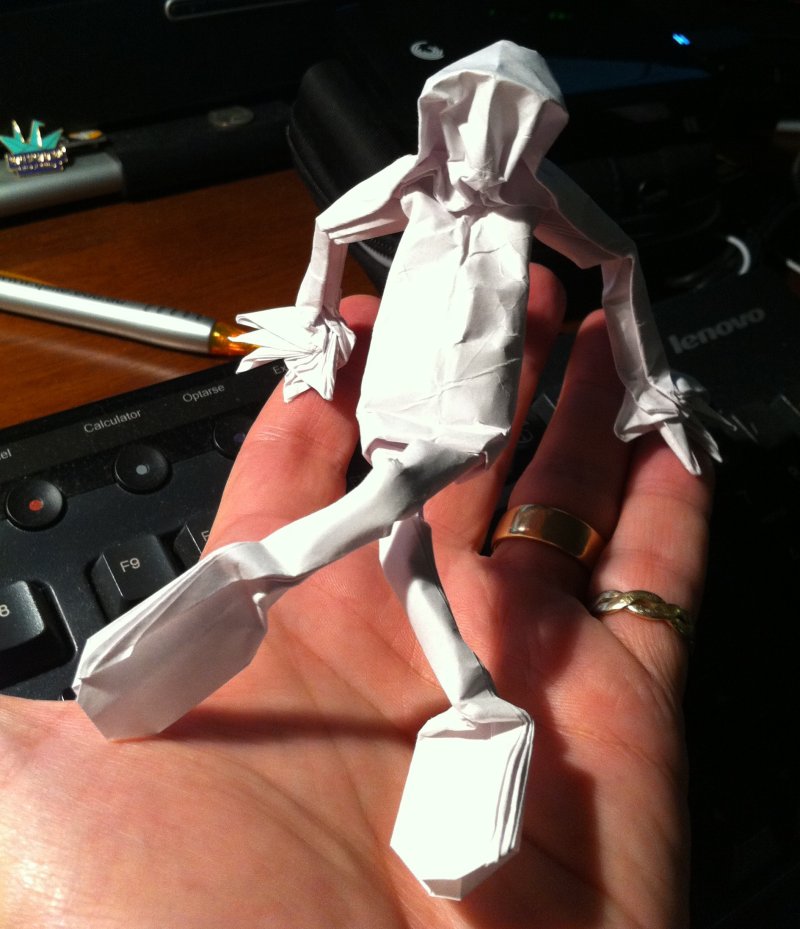 I set about using normal paper, failed miserable because there are 4 places where the creases become so intense that the paper just disintegrated. I tried a chunk of litho paper and it was better (if a bit thick to do the final limb and torso modelling, but demonstrative of form none the less.


I must explore this form some more – you get a lovely set of hands (5 fingers and all), fantastically proportioned legs, a plump body and enough paper to model a head and neck – loads of potential for character work.
His hands have great modelling potential with 5 distinct fingers that could be thinned down and posed, the feet are a little "flipper-like", but with some coaxing I could make shoes or perhaps hint at toes, the arms and legs become so thick and robust that he is easily free-standing. I decided to make this guy relaxed, as possibly the whitest boy alive.
Very happy with him as a first fold.