Exploring an Origami Tanteidan Convention book I came upon a model designed by Peter Farina I just had to try: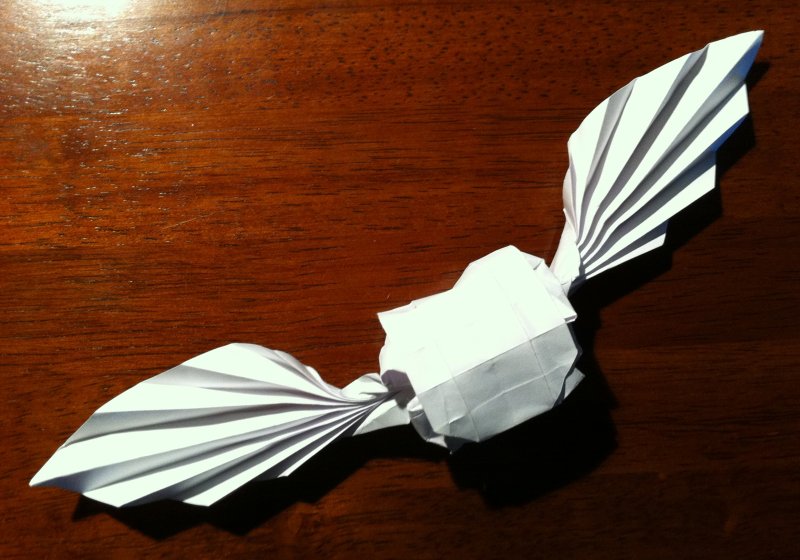 Being an out and proud Harry Potter fan, I know that the golden snitch is an essential component of any game of Quidditch, this one is a beauty.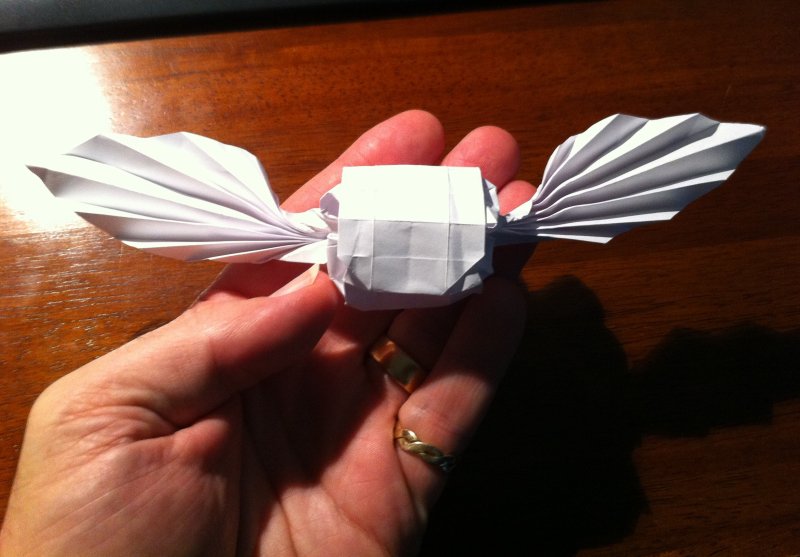 Essentially using overlaying fan-pleats, you create the wings and enough paper to tease and shape round to make the body. Initially, my test fold was done in white paper and I found I had to be very careful (copy paper is so brittle) not to tear/split it – the middle section gets really damaged.
The net result is quite lovely – not sure how to keep it all together without cheating a little (as the 2 halves of the central ball do not lock togeter in anwyay positive and the wings tend to want to unfold.

I decided to try it with foil-based paper (gold foil on one side) and found the model was easier (in terms of staying together, the foil once bent wants to stay bent) but because the colour was only on one side, you had to trade off which part of the model you wanted to see the gold on.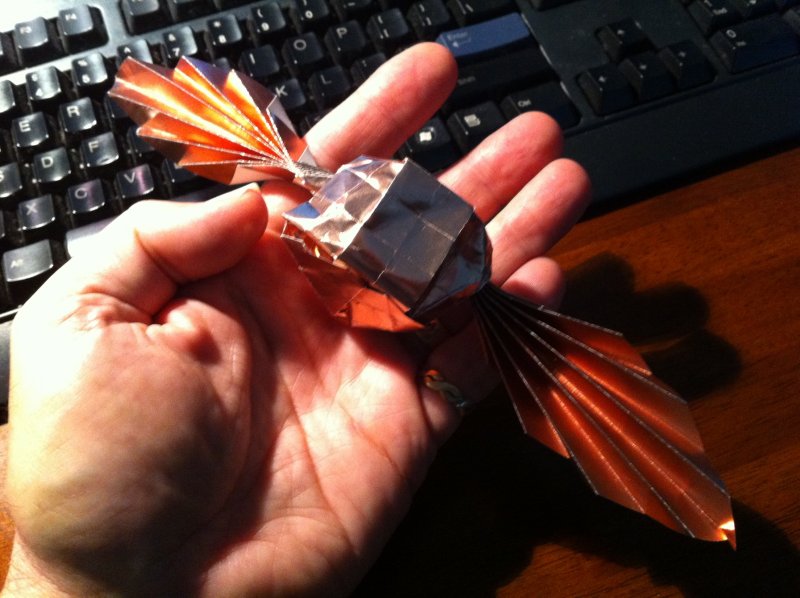 In the end, I added a twist to both wings so the whole model looked gold but I must investigate further to see if there is a way to effect a colour change as that is a limitation on this design in my opinion. A nice bit of box pleating, some interesting and fairly straight forward preliminary moves, happy with the result.