I have been a little down, sick and my hands are not working as well as they should be so needed something to boost my spirits: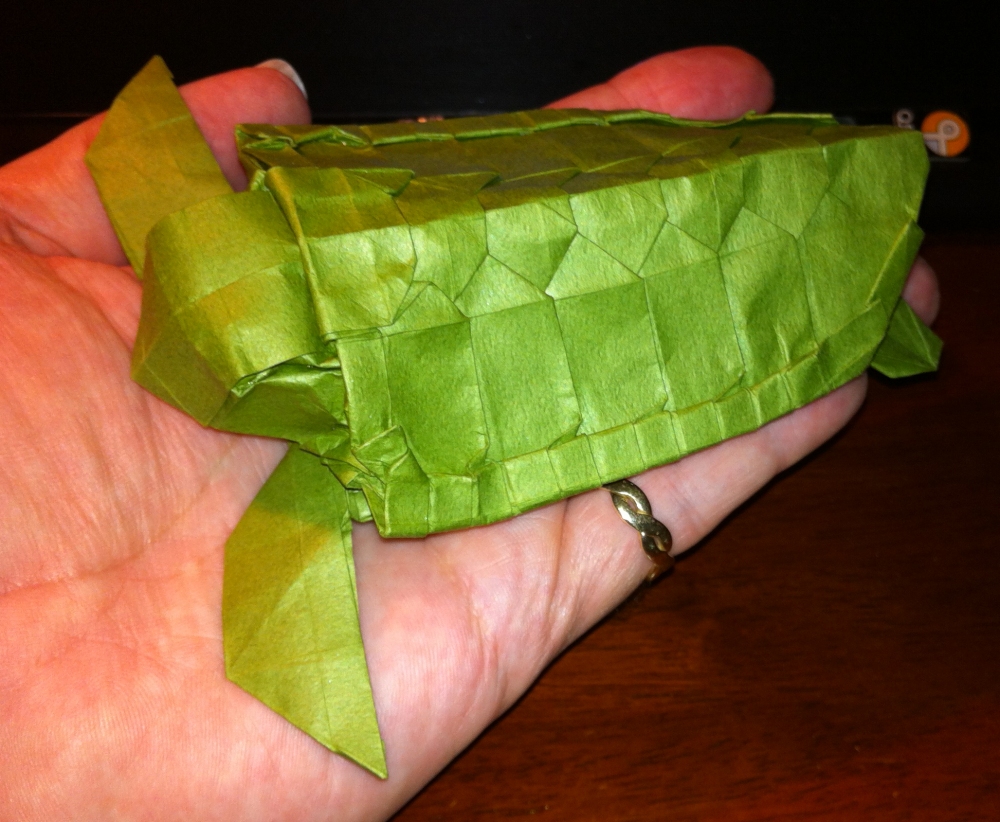 I took a sheet of 35x35cm Olive Tant and decided to try and re-make a model I have only ever achieved once, much much bigger. Logic would suggest, in retrospect, that it should not have been possible – the paper is too small and too thick, but I sort of decided I would stop when I could not fold anymore.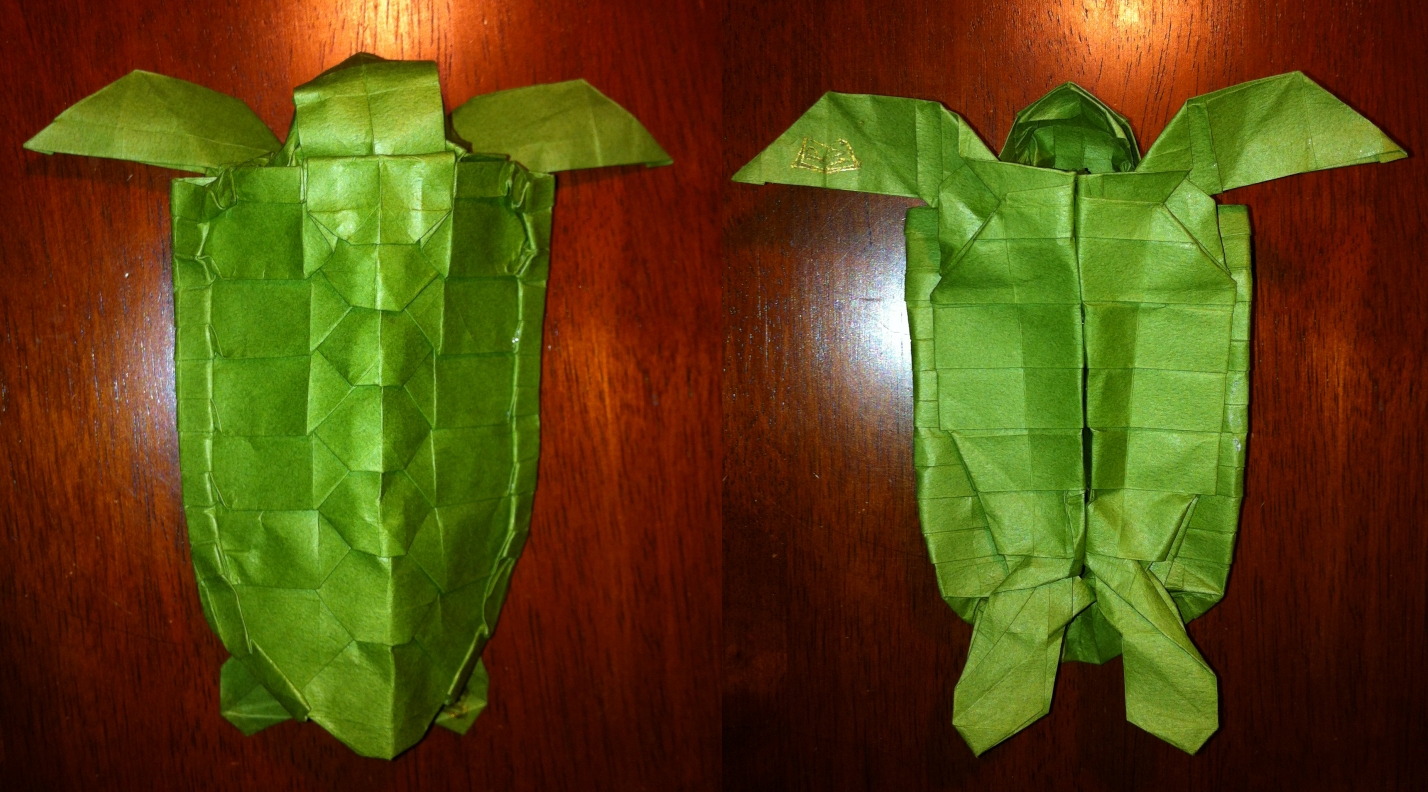 The net result is quite my favourite bit of bent paper at the moment – a lovely little baby Loggerhead Turtle (designed by Satoshi Kamiya), posed with a little MC but she is beautiful. Sure there were things that would have worked out a little better if the paper were thinner, but I am stoked it worked – it is a jewel indeed.
This is not my first fold of this model – I last folded it in 70cm Kraft and that too is a lovely thing, this little treasure however is nicer IWHO.