Sunny's birthday is coming up and she loves Giraffes: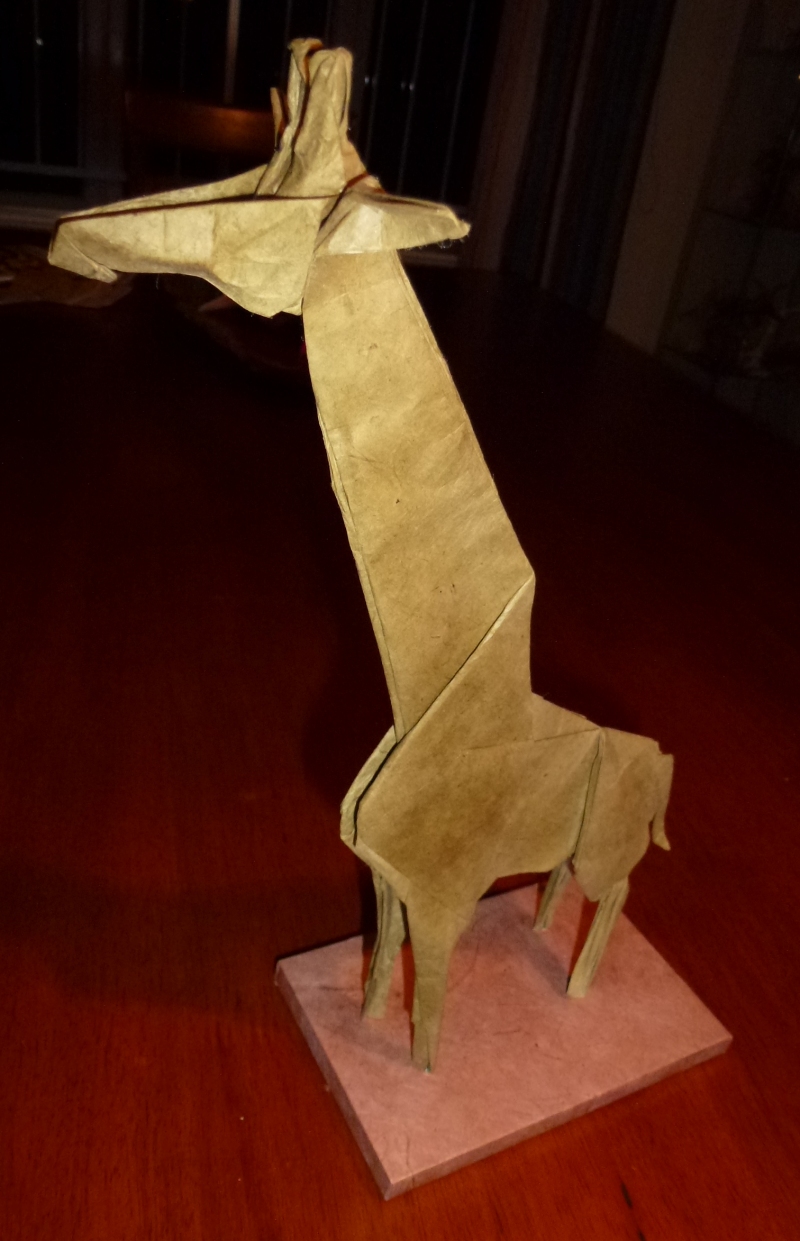 In browsing for a suitable model, I discovered a Tanteidan containing a Satoshi Kamiya giraffe that I had not folded, so it seems it was meant to be.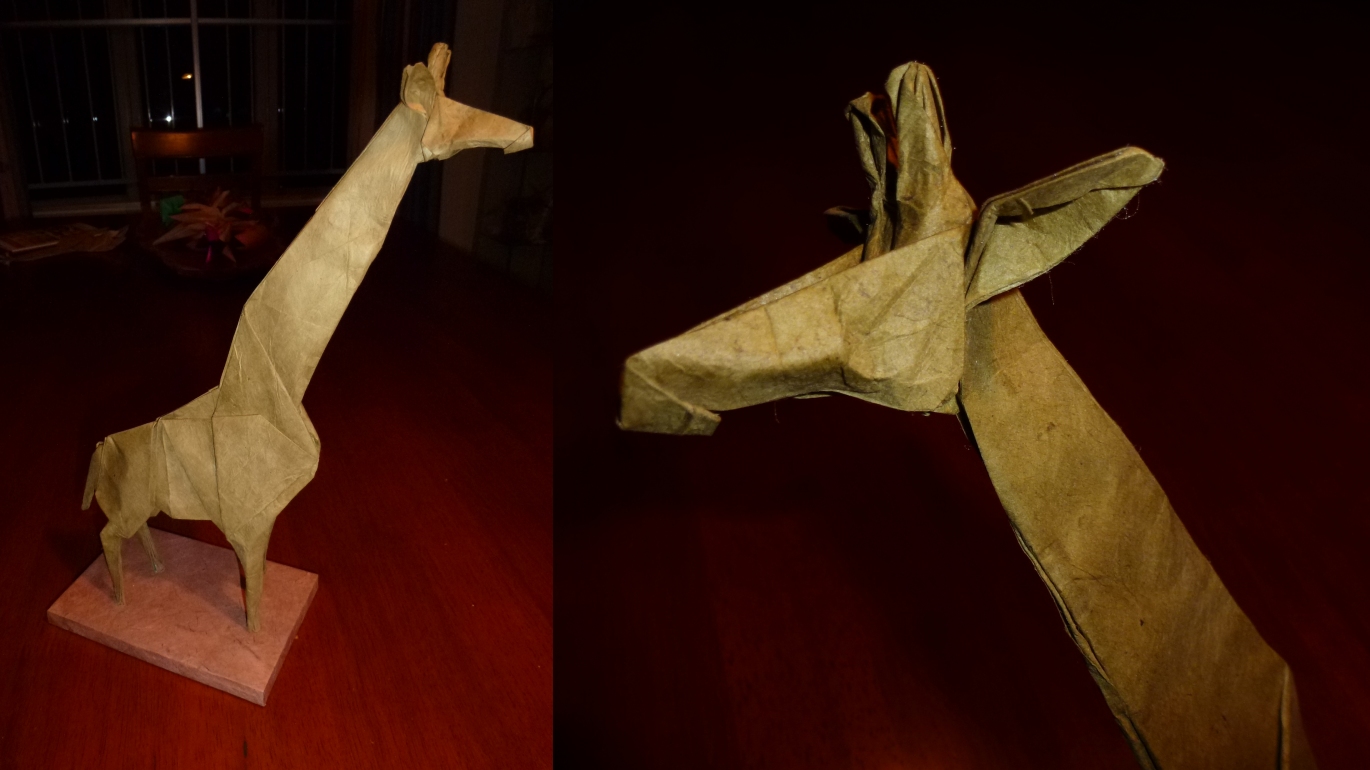 I lke this model a lot – it is full of the essential giraffe features, economically uses the sheet and contains some wonderfully complicated folds.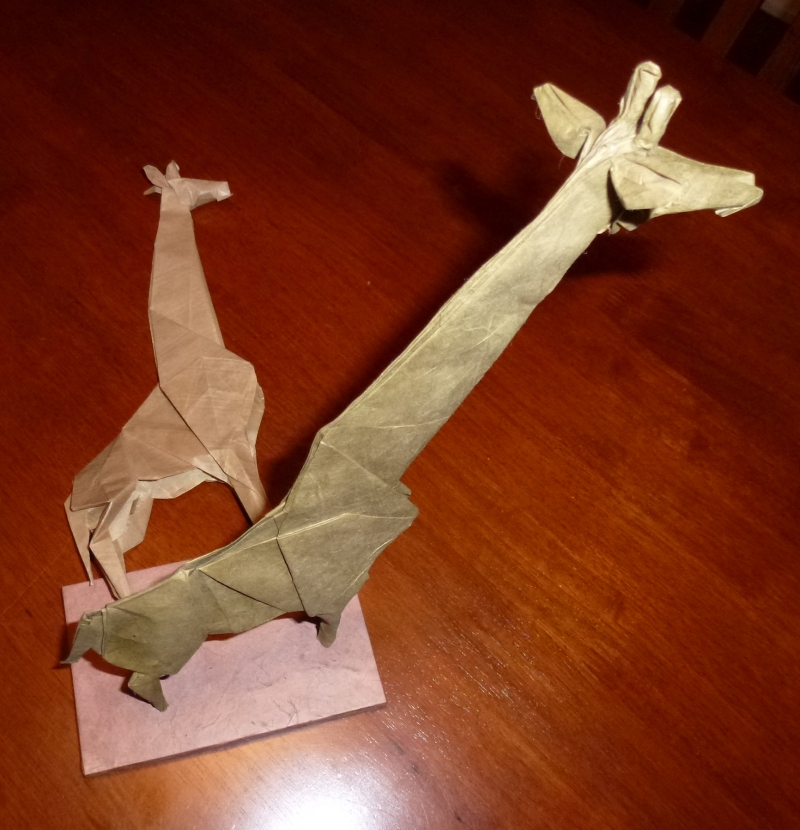 I am actually surprised I had overlooked this model, initially I was going to fold another Hideo Komatsu giraffe but thought it better to try something new.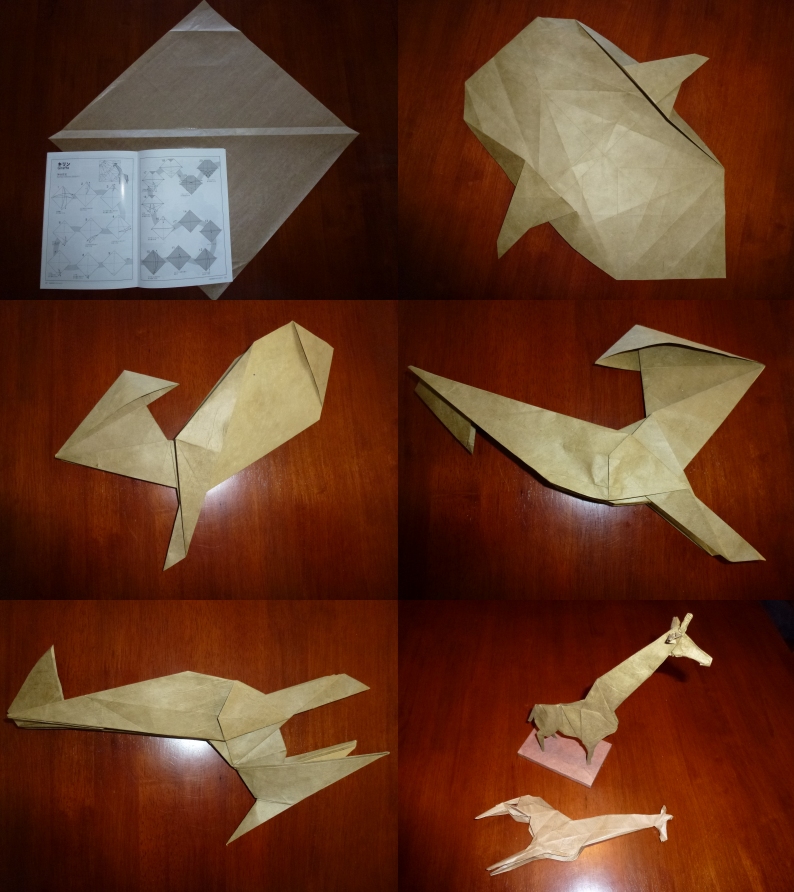 I squared off a lovely but irregularly thick sheet of gold Lotka and carefully coaxed the media around the model. To present it I covered a block of foamcore with chocolate lotka (from another model) and added wires for each of the legs.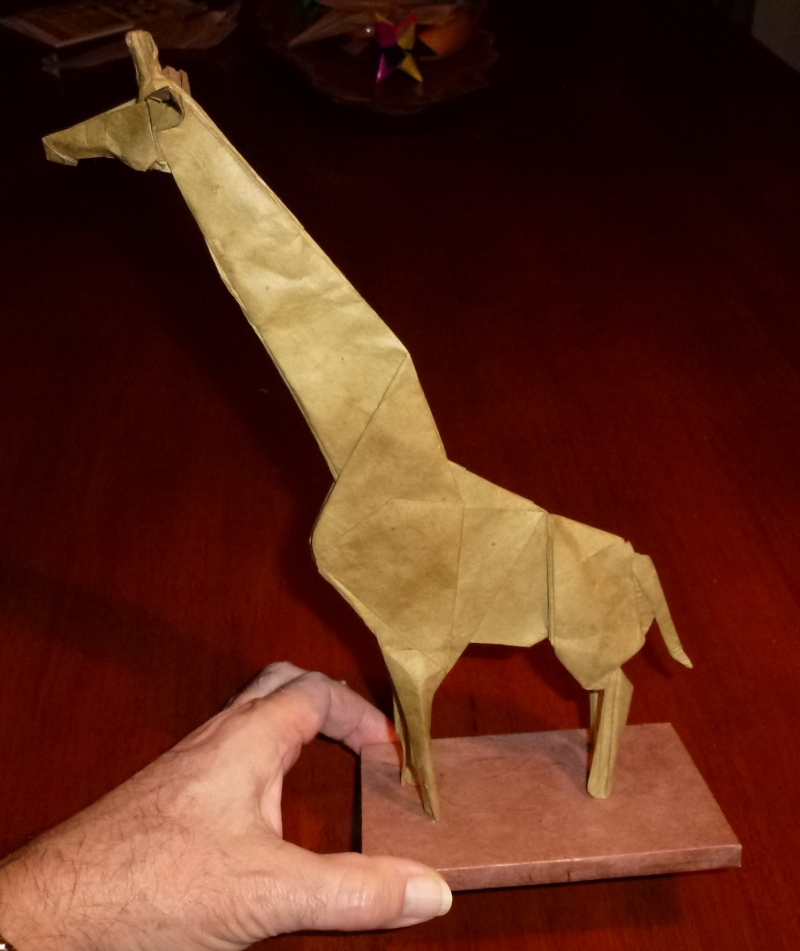 A little MC to pose the model – the back legs are merely reversed and would open out if not posed I suspect. Lovely head and well proportioned body.
All in all a lovely model, I hope Sunny likes it.