On February 15, Chinese New Year kicks off – 2015 is the year of the Goat, but a sheepie is close, right? I thought I would take a preemptive strike given that I am sure to be really busy at work by then.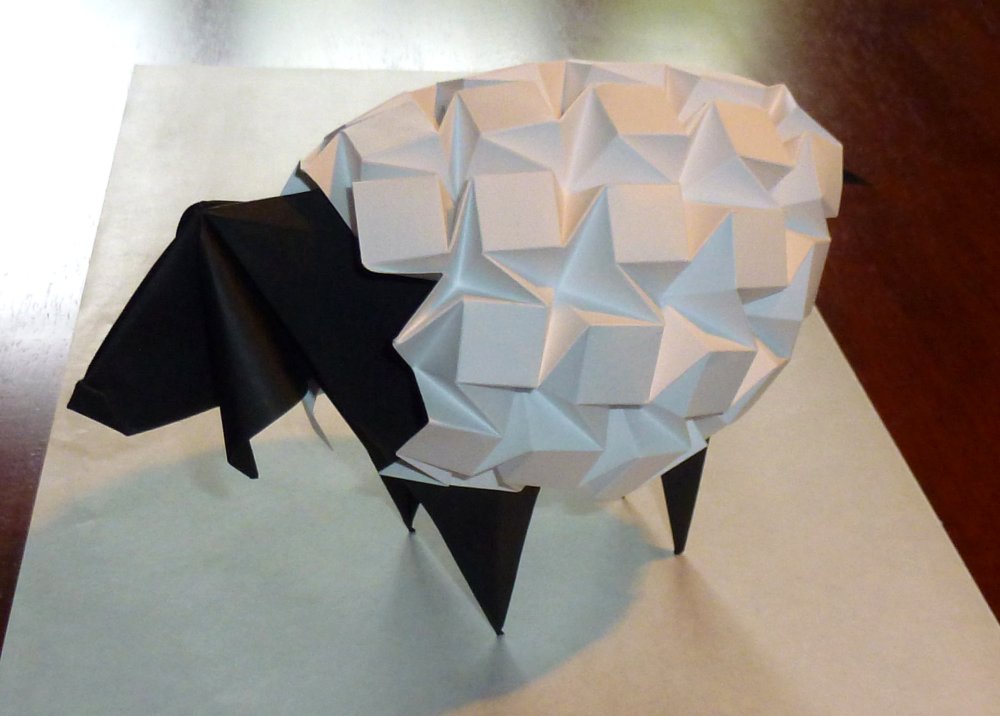 The latest Tanteidan magazine features diagrams for Beth Johnson's Sheep – a lovely 2 part model and I was itching to give it a go.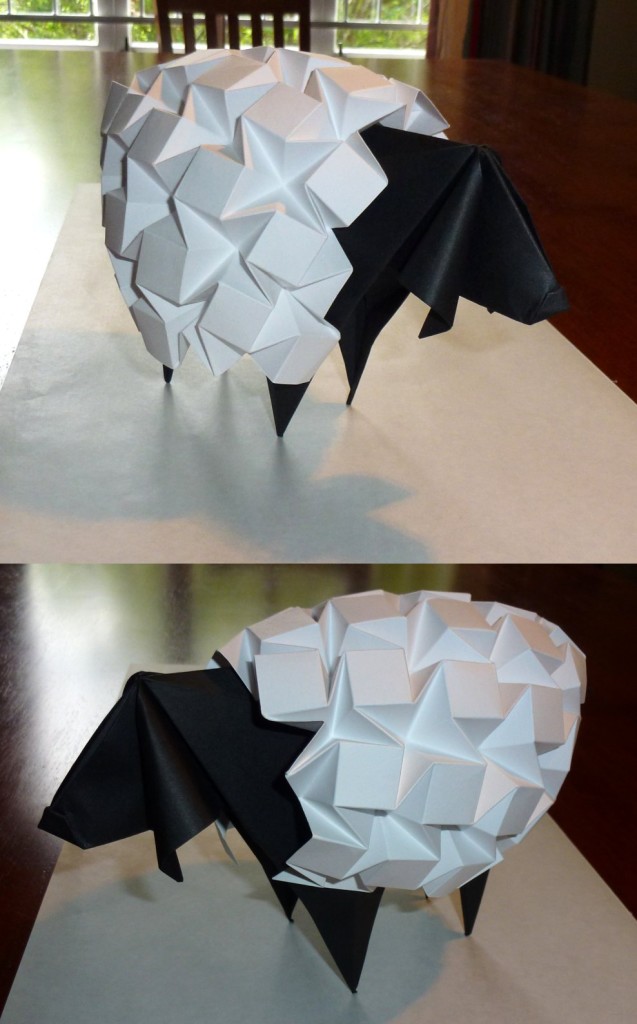 Made in 2 parts – a body (I chose a lovely black textured Tant paper 35cm square) and a thick white (I chose Canson water colour paper – I was given a chunk of it a while back) nearly 2×1 rectangle that is based on most of a rectangle half the size of the sheep starting square.
The sheep body is lovely, shapely and has the most adorable twisty flopsy ears. It is a little front-heavy, struggling to stand on 4 feet without toppling.

The fleece slips on to the body and is a section of waterbomb tessellation (notice the twisty squares surrounded by water bomb base-shaped divots) that curves naturally and wants to be draped over something. I used my fine embossing tool to score the lines, carefully popping mountain and valley folds to let the tessellation collapse – the paper is waaaaaay too thick to fold unassisted. I hope it will keep its shape with all the humidity in the air.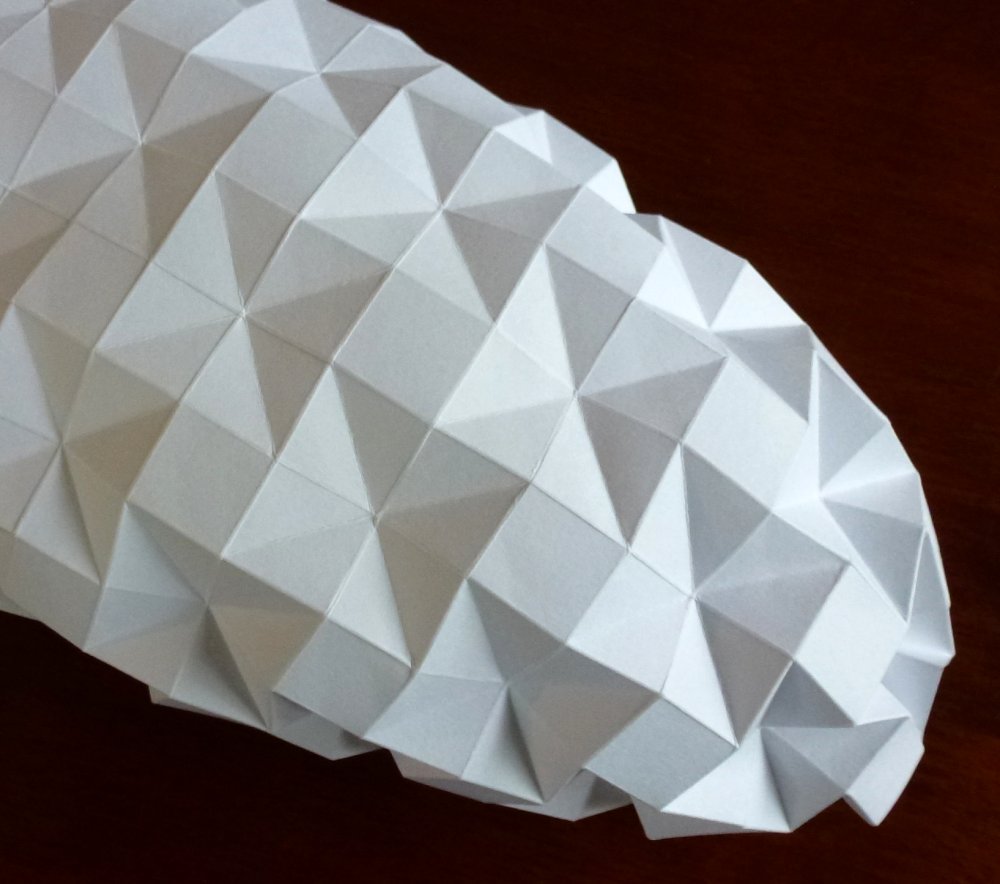 Together, the black sheep in its white woolly jumper is quite one of my favourite bits of folded paper at the moment. We saw sheepies like this – black faces and feet while travelling in the Lakes District in the UK and it brings back fond memories of this time.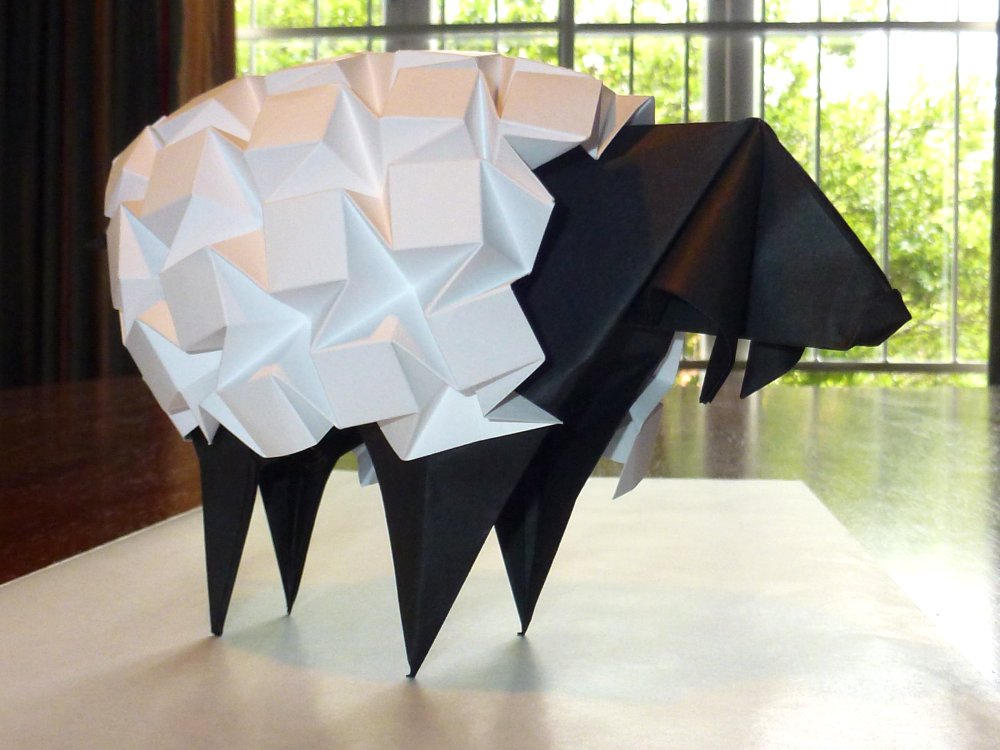 Quite chuffed with this model – straight to the pool room for it I think.