As a member of Origami USA (OUSA), we get access to some member designs and this one stuck out as something fun to try: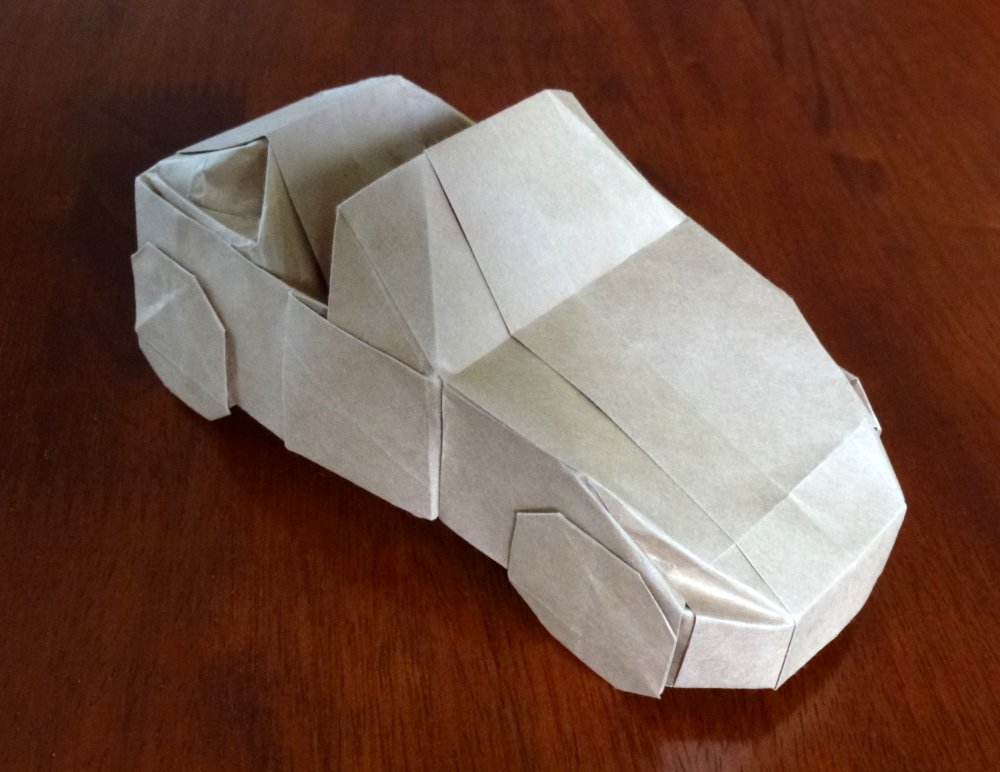 Jason Ku's Convertible uses some standard (and not so standard) box pleating tricks to sculpt a fully formed car from a flat sheet.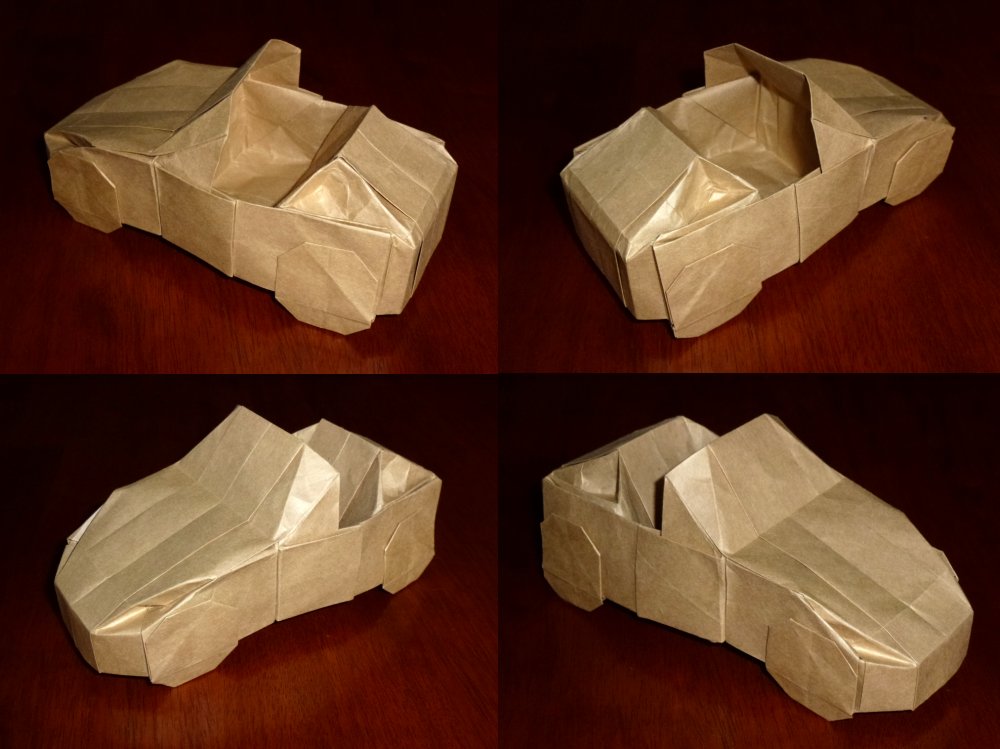 Now I know it should be red but the shaping, styling and detail here are wonderful. Some torturous closed sinks to make the doors/cockpit and some nice subtle shaping of nose and tail make this little zoomer a cutie indeed.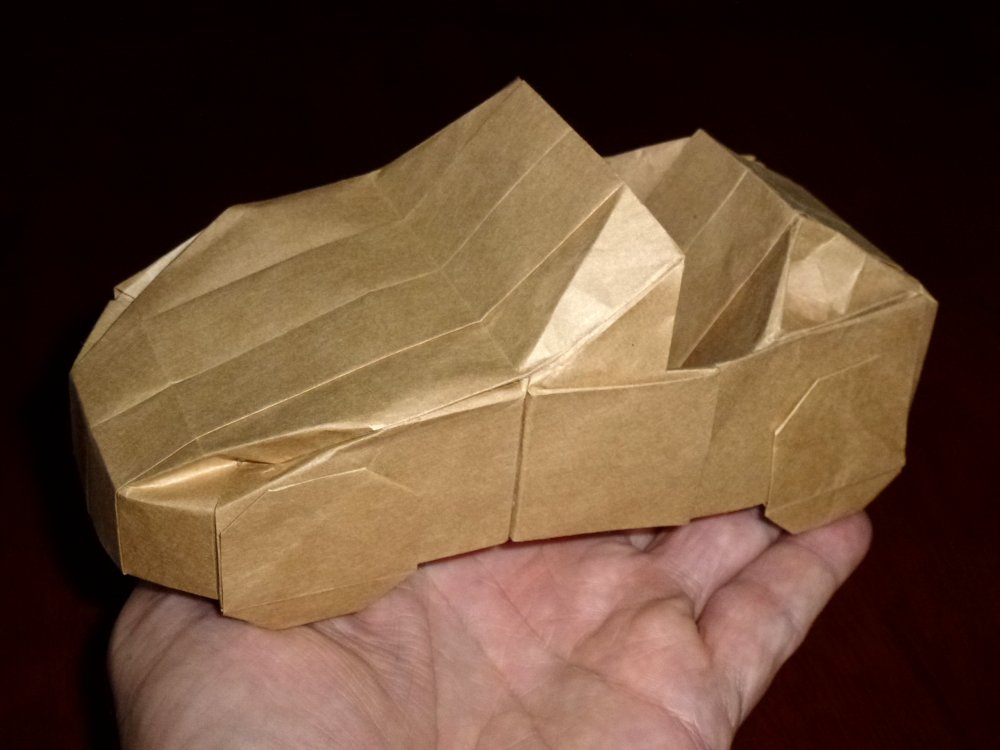 I found I needed a little double-sided tape (shhhh!) to keep the seams closed, but there are many parts of the model that are locked firmly as part of the fold, so I do not think that is very cheaty.
A fun fold, now I need a barbie to sit in the car and playtime is nigh 😛