This model is testament to the design genius of Neal Elias: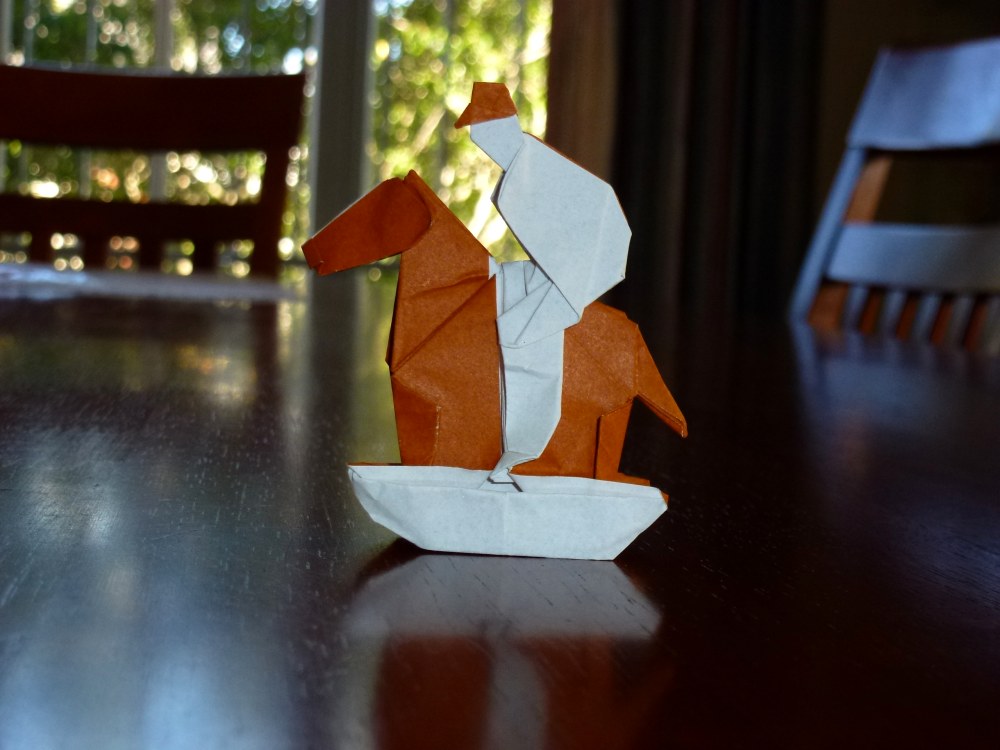 Taking the bird base, and a colour change, we fashion a jockey (with the cutest little cap) atop a rocking horse. I love the detail here and will probably fold this again, only with a slightly bigger bit of paper. 

Using 15cm Daiso origami paper here was a bit of a mistake, the scale of detail was difficult to control and some inaccuracies were magnified because, oddly, the paper was not exactly square.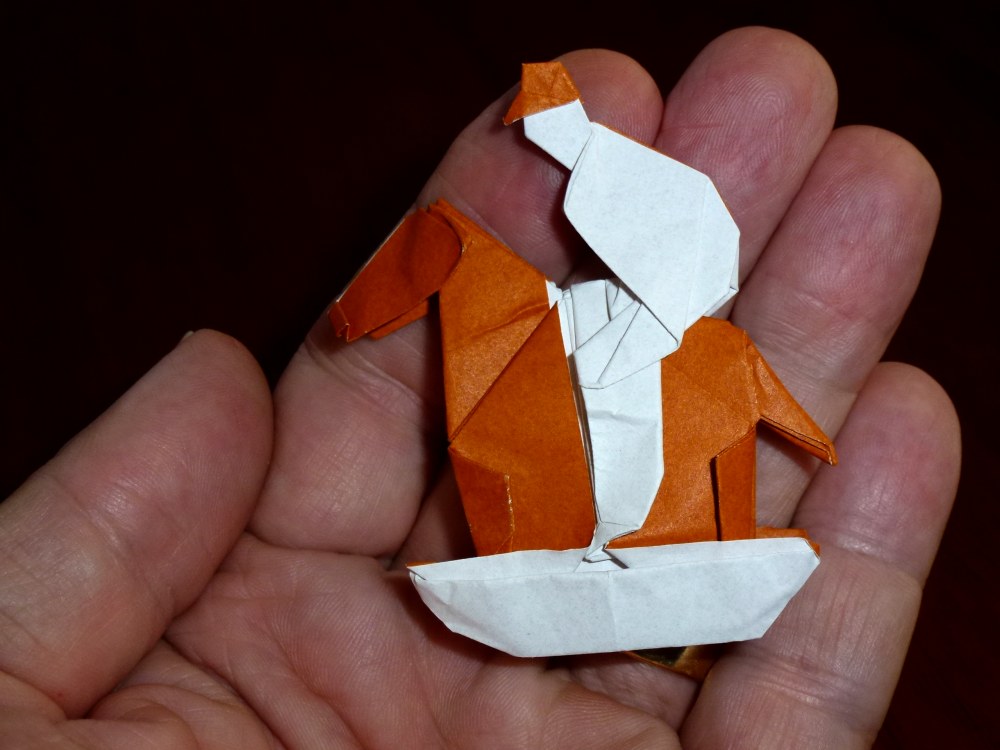 I have folded a rocking horse before, but nothing with this level of detail. There are still a few models in "The Selected Works of Neal Elias" that I have yet to attempt – stay tuned.