Now I have been a customer of Rocking Horse records in Brizvegus for as long as I can remember – they stock an important mix of local releases, electronica, avant-garde, metal, obscure and dance music ephemera that appeals to me.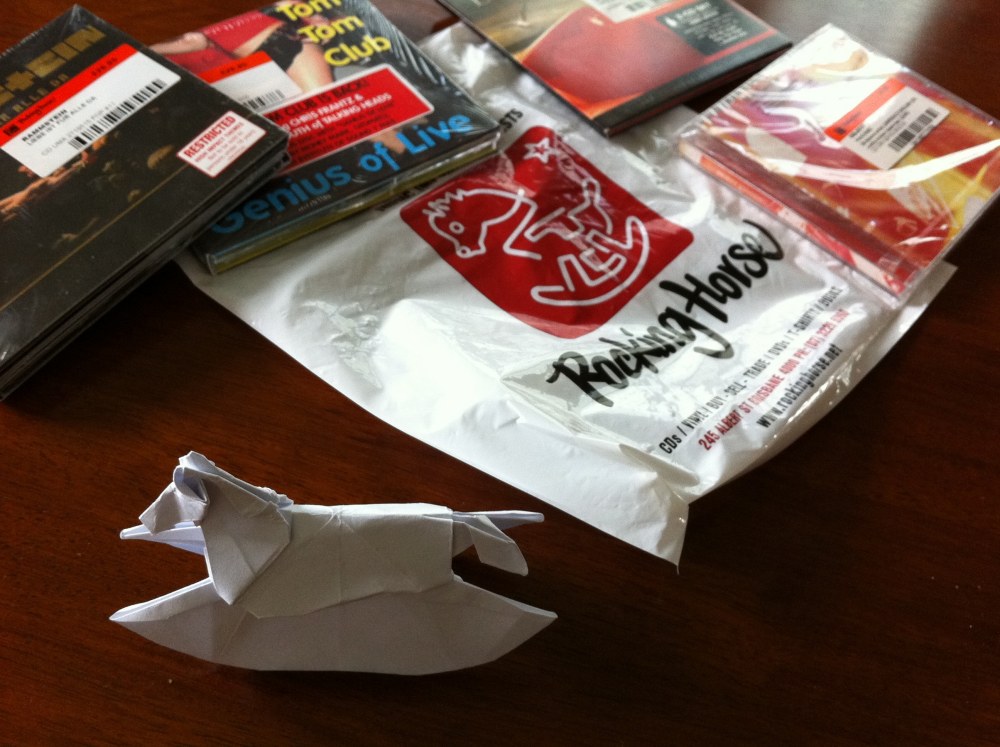 They are in trouble – difficult to compete with torrents and copyright theft (I know many young people who have never purchased music ever, but have iPods full of the stuff). I decided to visit today, purchase a bit but sadly everything is on sale – not a good sign. Today's model is a rocking horse: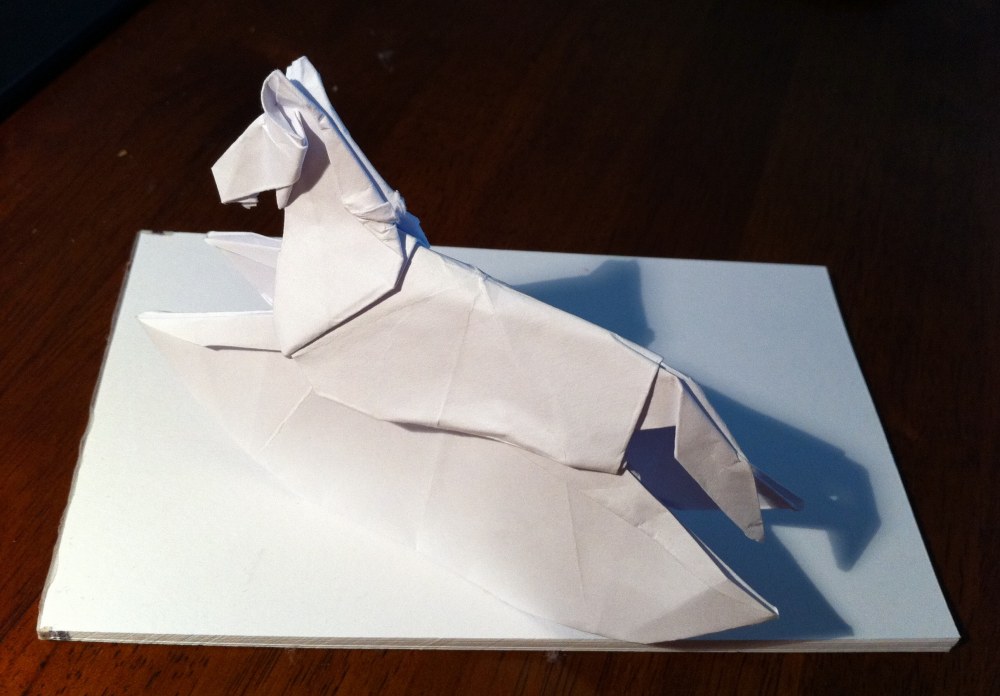 This little model actually rocks also, very tidy (if torture to get all the paper inside the body and leave the rockers largely fold free so they, well, rock…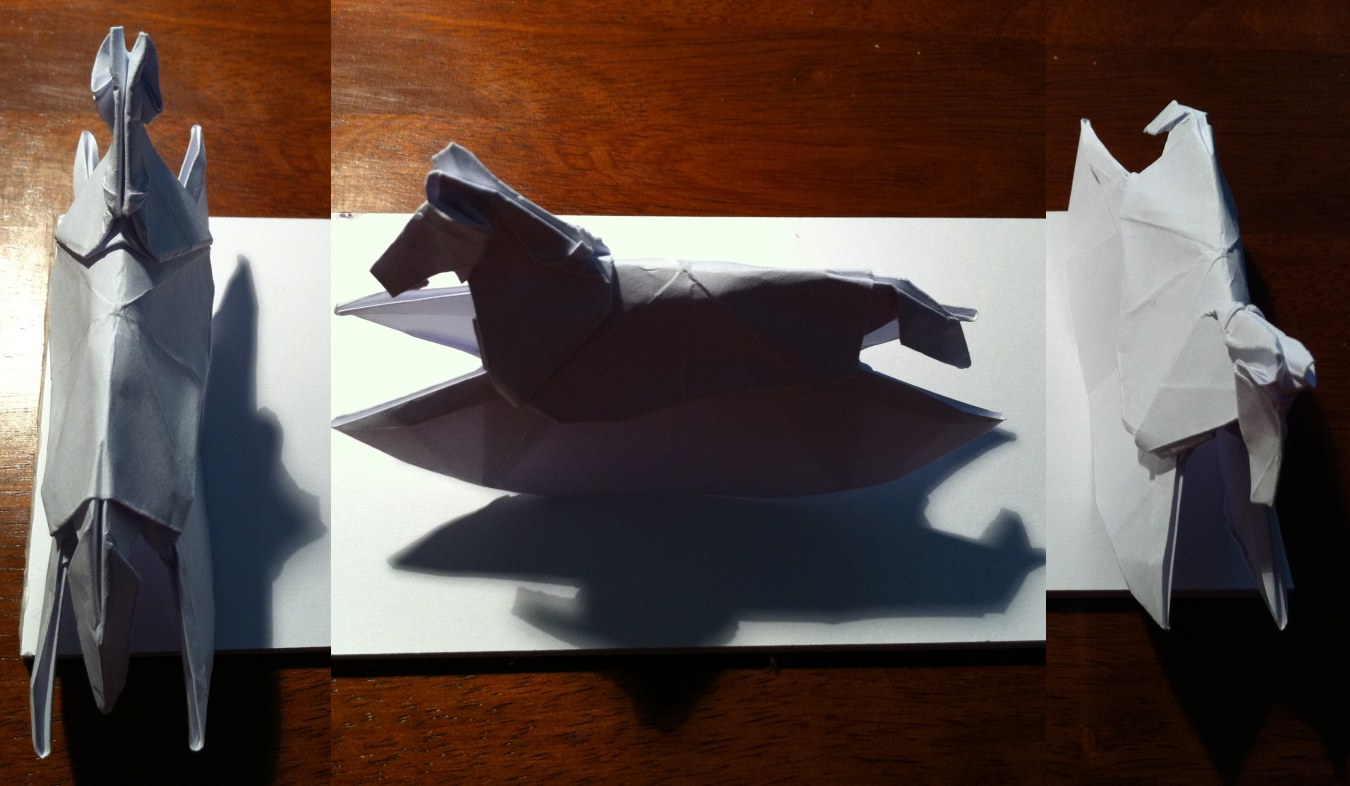 I like the body proportions – very horsey – and the weight distribution is also good – very well designed model by Ronald Koh (the same guy who designed the King Cobra)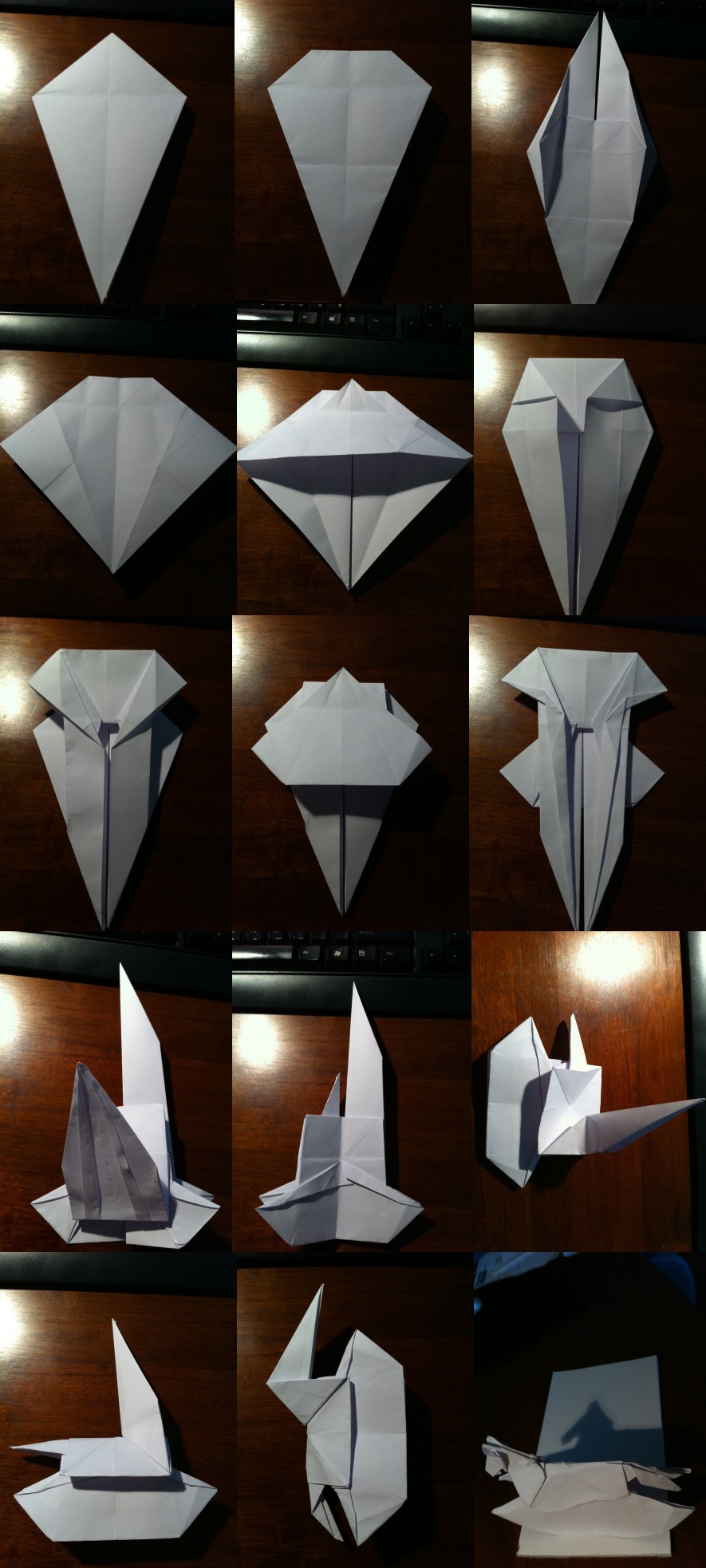 Precision was important here, and a little luck – many of the folds were judgment calls, no landmarks are trickey if you have not folded a model before and do not know what ends up where.

Happy with my first fold, fingers crossed that a good record store can survive – brissie would not be the same with out it.