When I first saw NeelishK's fold of this model I was in total awe of the boxpleating skill it showcased: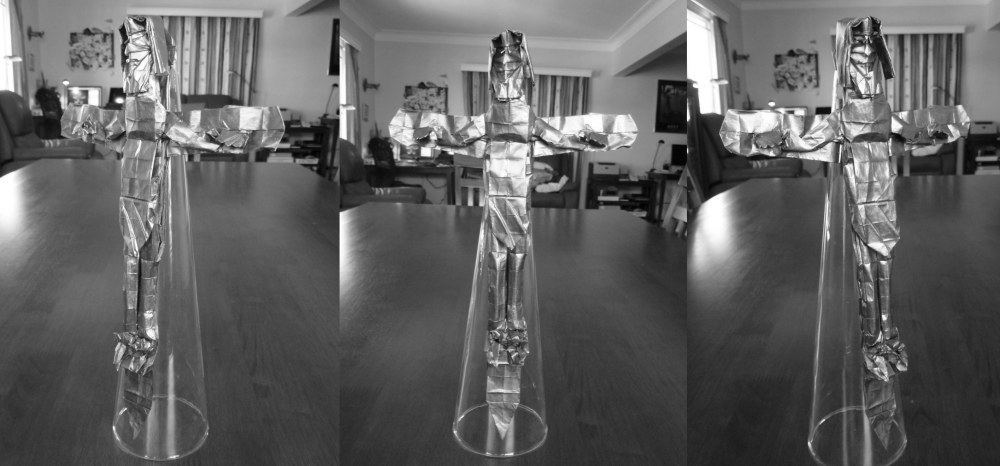 He is part of a shared group on Fakebook and to my amazement shared, via photodiagram, guidelines and folding sequence suggestions.

I knew I had to have a go, and asked the school RE department as to when it would be most appropriate (Easter approaches) to use it as a post (fully expecting to be told I should not post it – I teach at a Catholic private school, but know little of that side of things).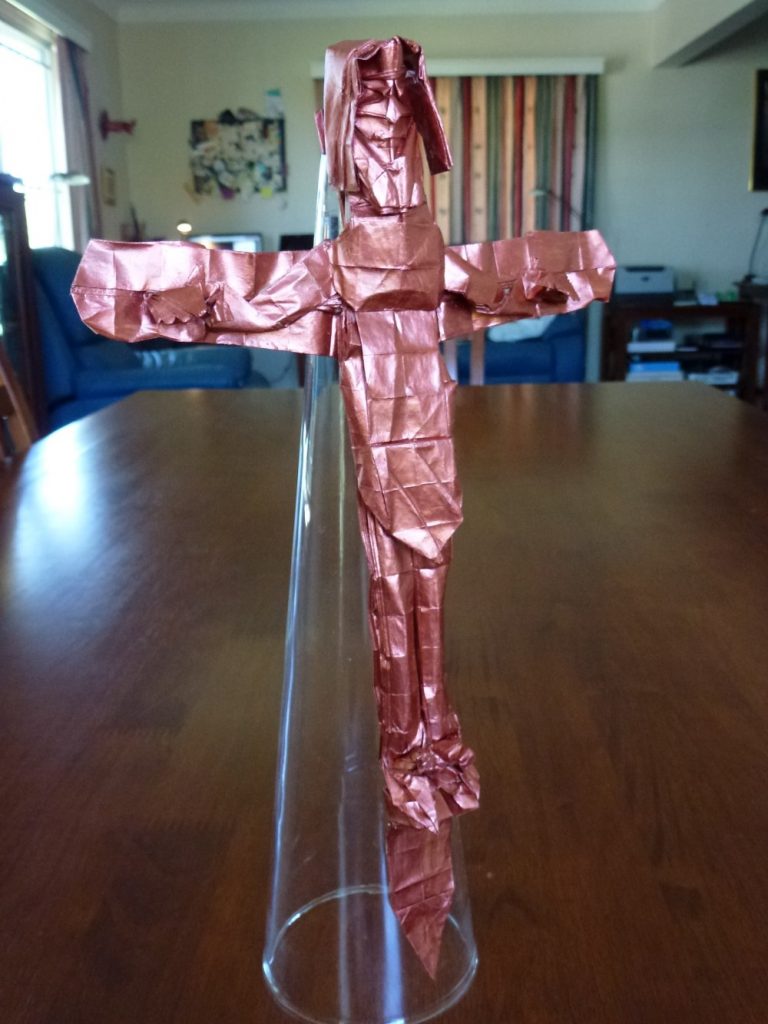 I will be honest, I am actually amazed I managed to fold this as well as I have (and no, I know it is no where near as clean or artistic as NeelishK). The level of detail here is breathtaking and it is a truly torturous fold that has taken me weeks to complete.
Here we have The Christ, with a hipster hairdo and beard, a loin cloth, six-pack, impaled on a cross, nails and all. Behind his head on the upright is a plaque for the "INRI" label. His feet are on a stand thing.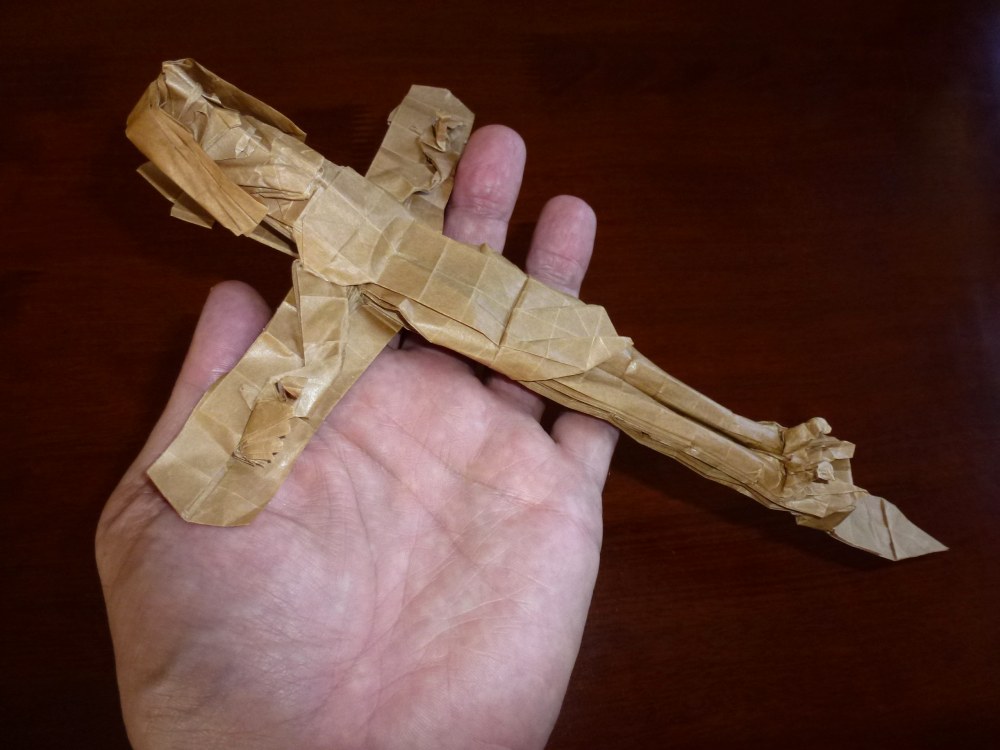 The model is a challenge in layer management and point division, placement and planning and I take my hat off to Neelish for (1) designing the thing in the first place and (2) releasing details to fans so they can have a go.