I must admit to never having folded any of Michael LaFosse's designs, not sure why: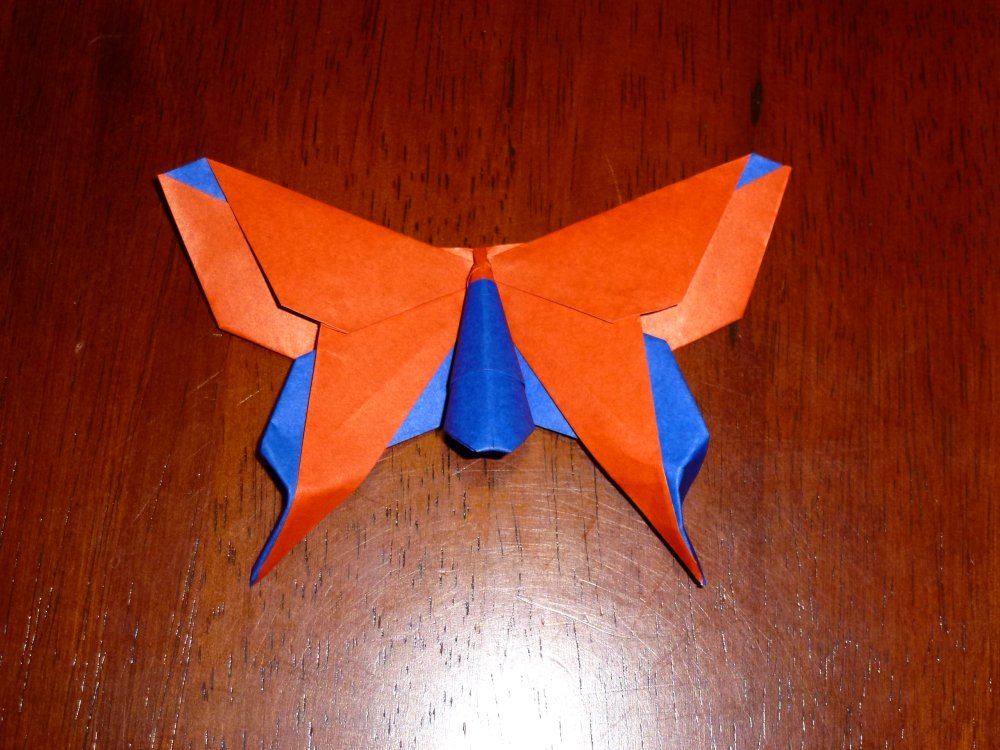 I found a few designs that I thought I would like to have a go at – all butterflies, and this is one of them.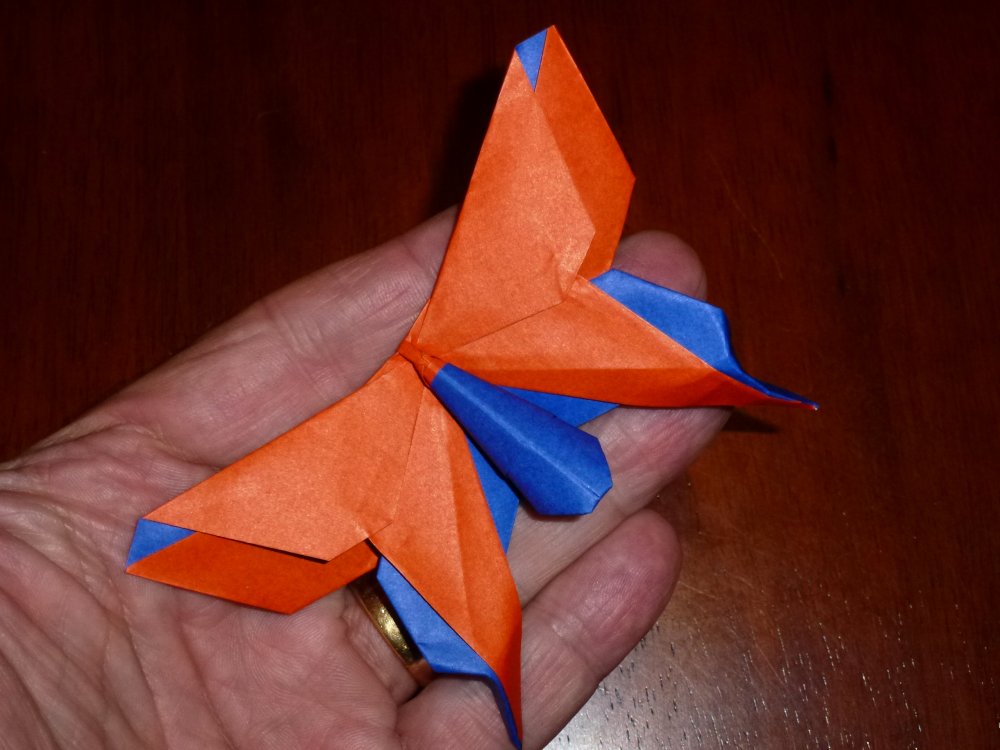 The structure of this fold is interesting, making use of duo paper, the formation of wings and body take gentle and careful folding. the result is a lovely flutterby, my first LaFosse design.