Apparently there is a lolly in Holland called "Drop" – it is most likely a salted licorice, must look that up. This box is designed to gift "drop" to friends: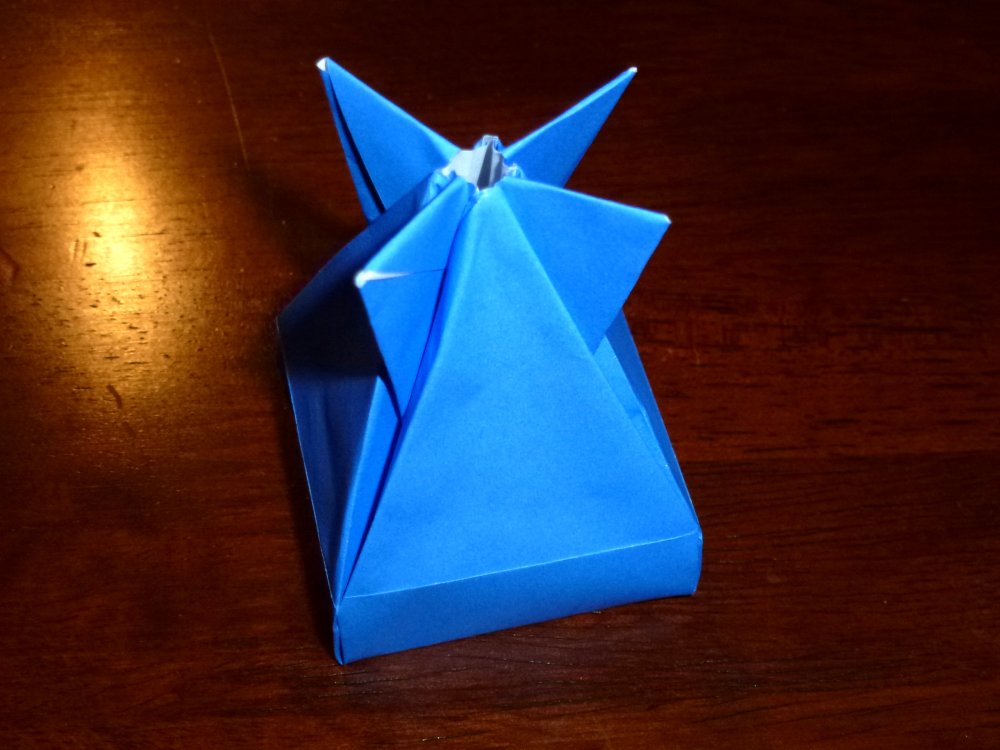 When I first saw the model I was sure it was a bomb … I mean, look at it!

Folding the model, I am struck with the ingenious locking mechanism and the geometric simplicity.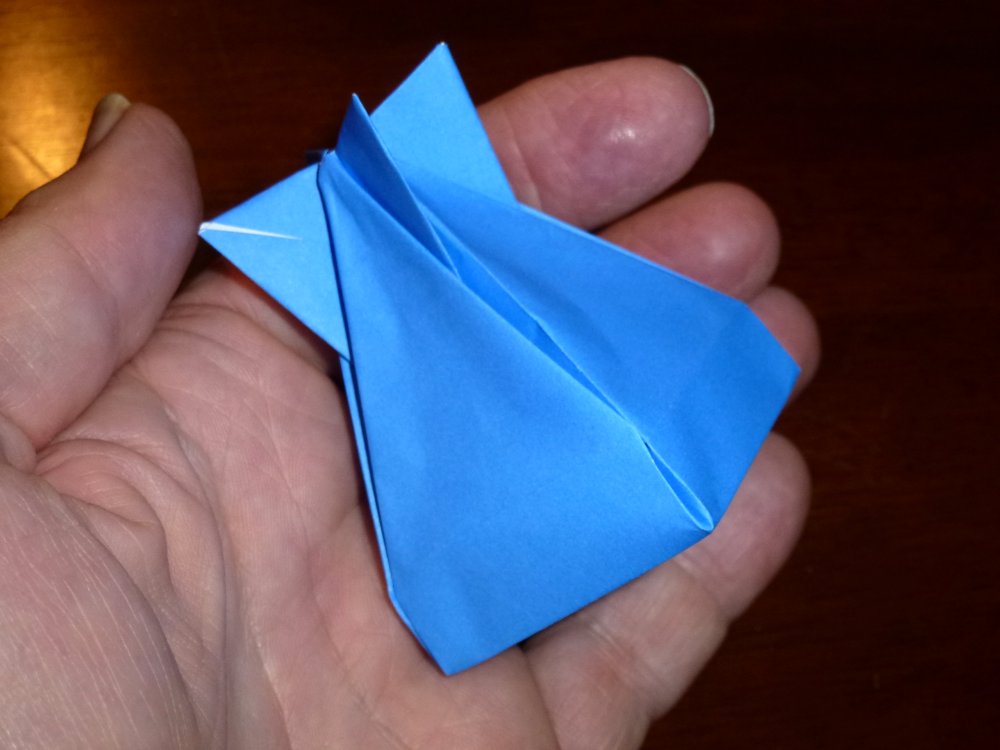 Pre-creasing is everything, the collapse is a natural consequence of getting the creases in the right place. I will re-fold this I think.