Christmas is many things to many people. For me it is another chance to get together with family and catch up over a shared feast: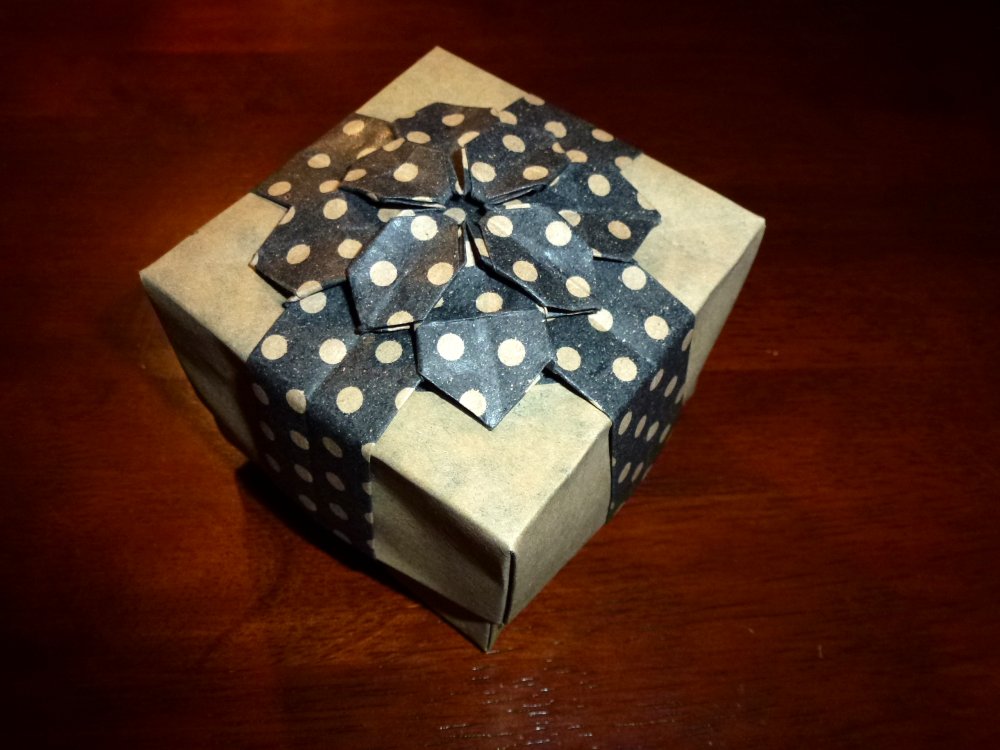 I hope that wherever you find yourself, you stay safe and look after each other, share some joy, love, hugs and laughter. Merry Christmas, ho ho ho and all that humbug.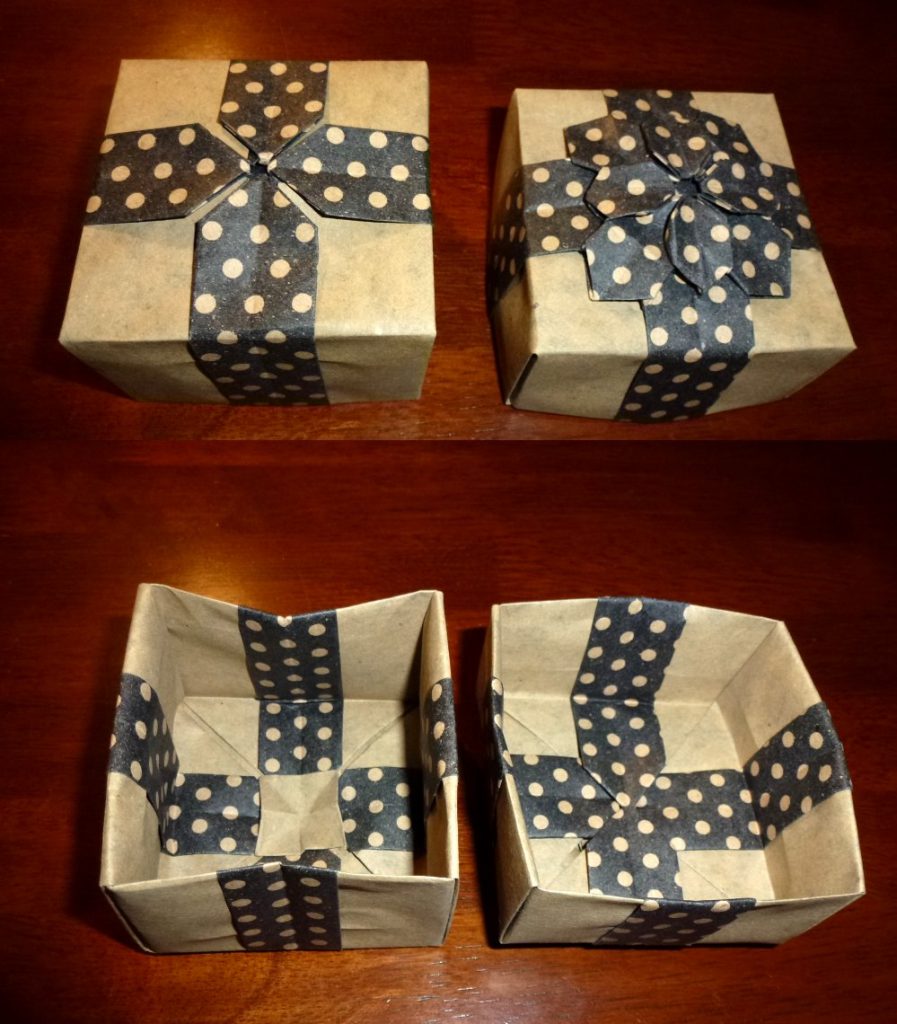 This glorious torturous model is Dáša Ševerová's adaptation of Shuzo Fujimoto's Hydrangea fractal made into a Ribbon Box – no cuts, no glue, folds only.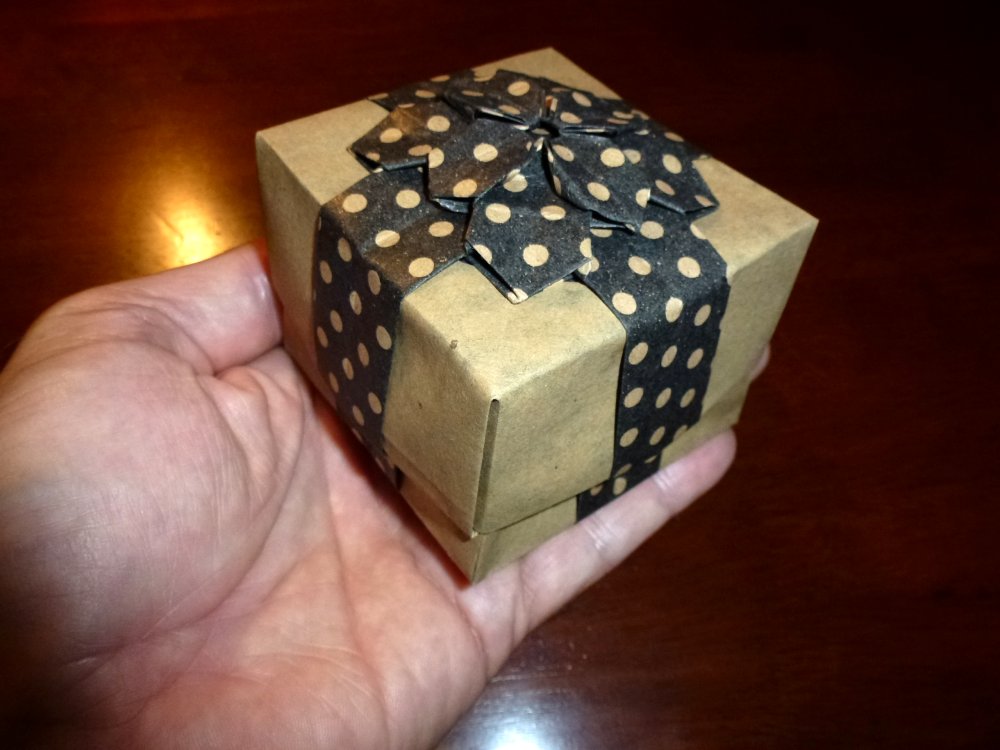 Folded from 2 squares of bi-colour paper, the collapse of the hydrangea is fairly similar to the hydrangea I have folded before but the box management is interesting and the resultant package is beautiful enough to be a gift in itself.