I have a long and terrifying "fold me" list of models I will one day get around to – this was on it: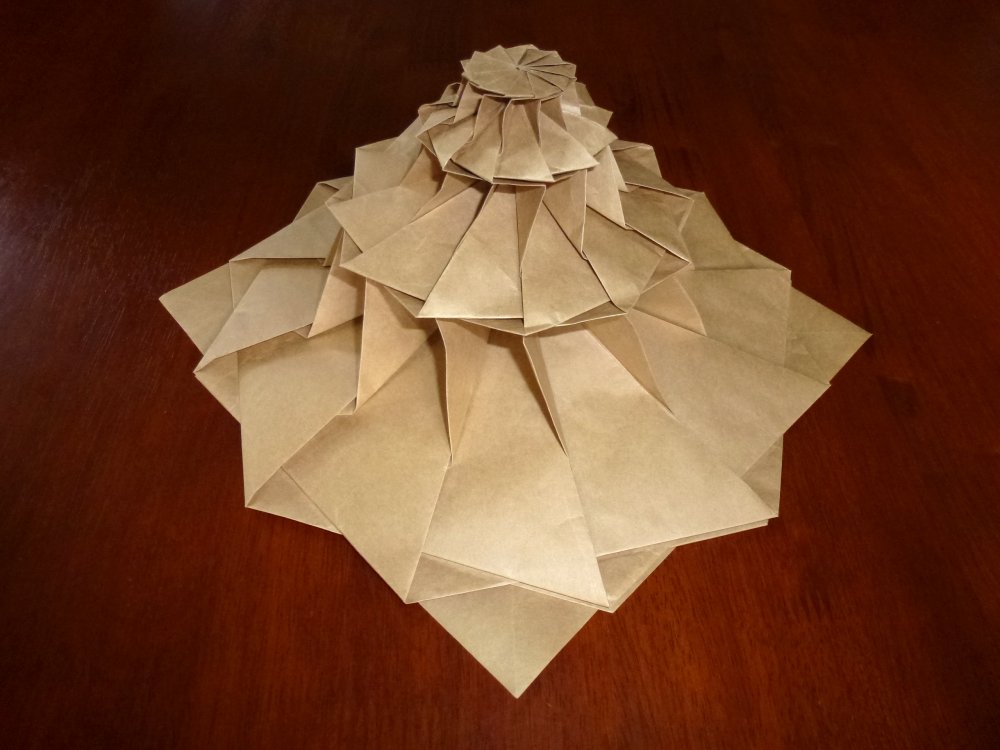 An excruciating fractal tessellation that eats paper like few other folds, based on spiral collapses of a dodecagon that then gets turned inside out to make the next level to collapse.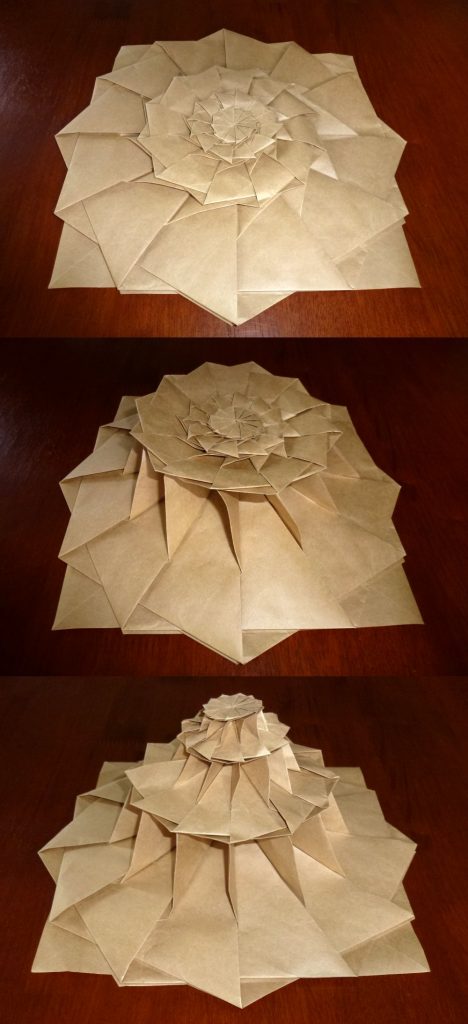 The unfold and re-collapse stages (I did 3, but theoretically could keep going getting smaller and smaller) looks like it is going to hell in a handbasket, then it sort of just sorts itself out in a magic sort of way.

There is NO WAY you could diagram this, the "unfold everything and invert this bit" step is impossible to represent anyway other than on film (yay Jeremy Shafer's channel on youtube).

I started with a 1m square of thick kraft paper – the stiffness actually helps this model as there are many seriously interesting "smoosh" moments where the fold self-organises and re-configs to a new shape – very cool.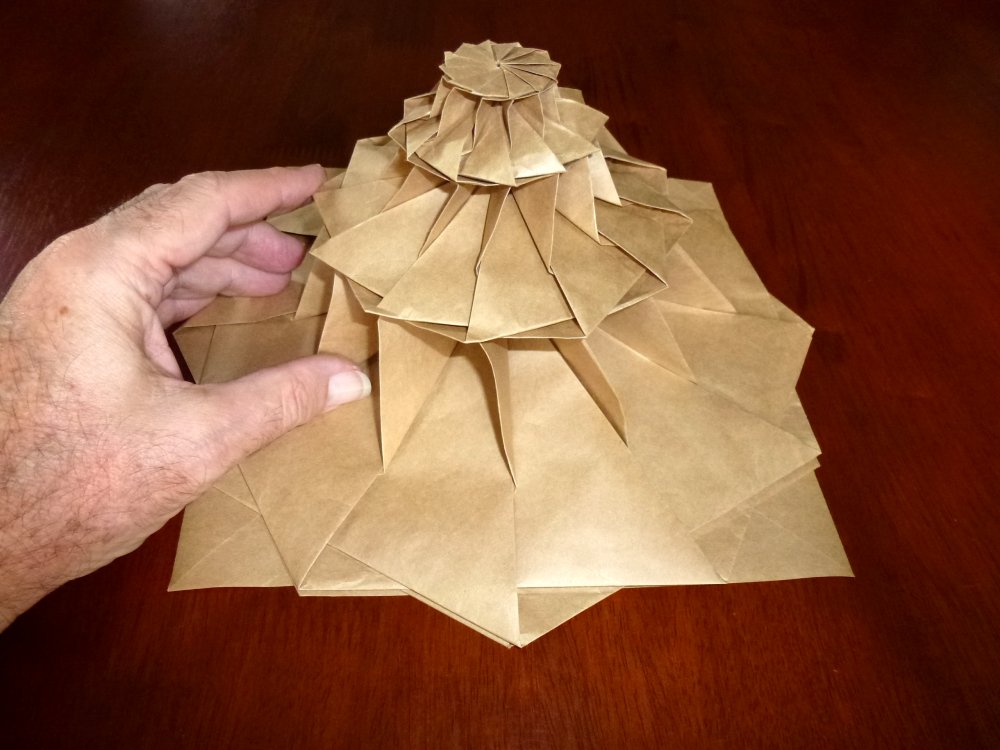 This fold marks the END OF MY 2017 365 ORIGAMI CHALLENGE!!! That is ANOTHER 365 models I had never attempted before – I want to pretend that the one a day schedule remained fun throughout the year but, yeah, not so much.