When I first saw this modular, it broke my brain, but knew I wanted to fold it. I looked and looked for instructions and finally reached out to Leong Chen Chit, through connections to Sydney Origami Group on fakebook: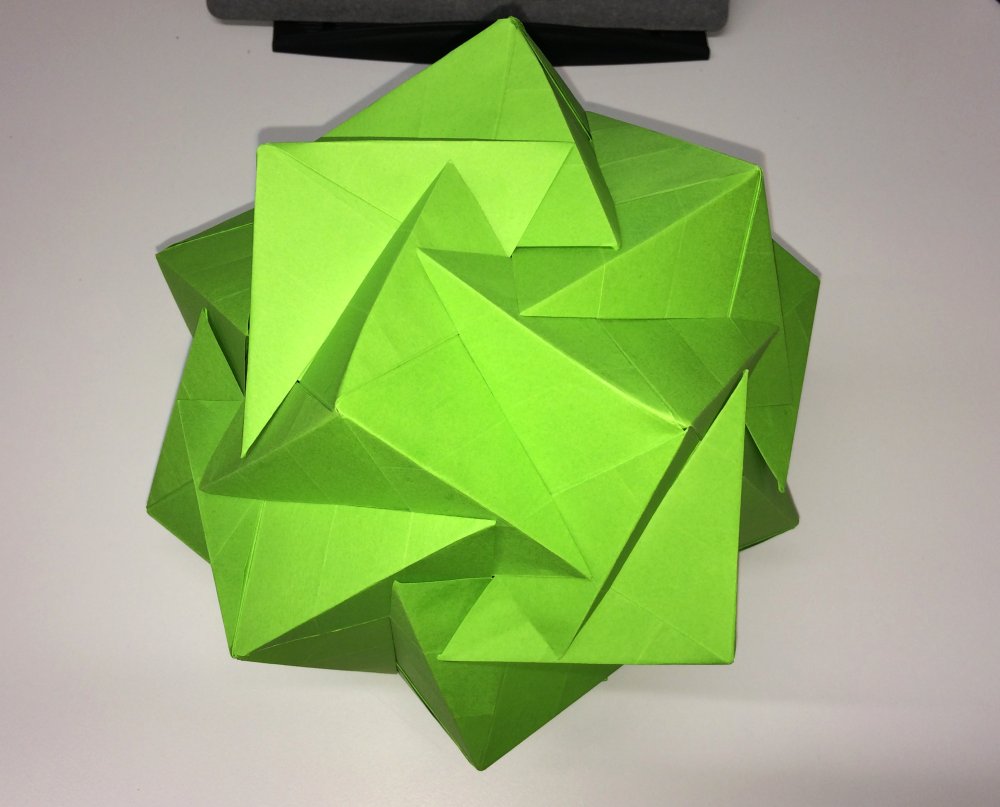 Units for this model are folded from an 'almost' half a4 sheet, through an ingenious geometric construction you get a fan fold that can then be mutated into the basic unit.

Construction was … well … baffling. It took me many attempts before I finally "got" how the units interrelate and master the locking mechanism. The units when combined gently curve eventually becomes spheric.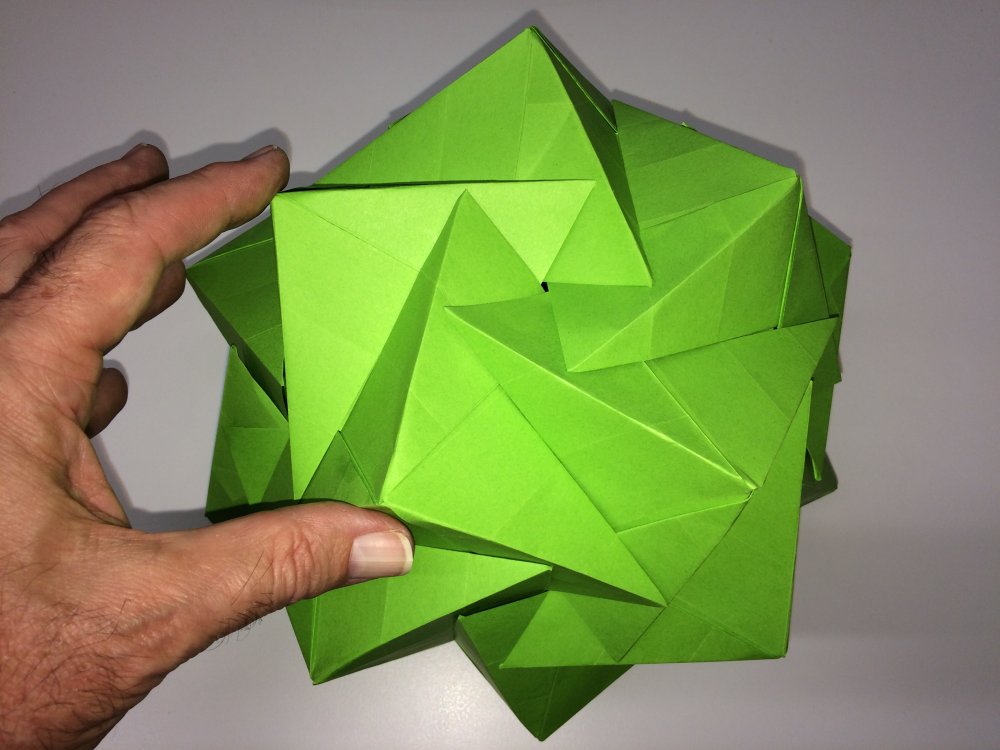 I like this a lot, and will re-fold it without the construction lines so it is cleaner. I thank Leong for the opportunity to fold this model, and once again praise that thing that is the Internet, for connecting a noob (me) to a master.