In need of an elephantine fold, I remembered proof-reading a diagram set from Tetsuya Gotani's latest book "Origamix", and remember a test fold that went awry, so decided to try again: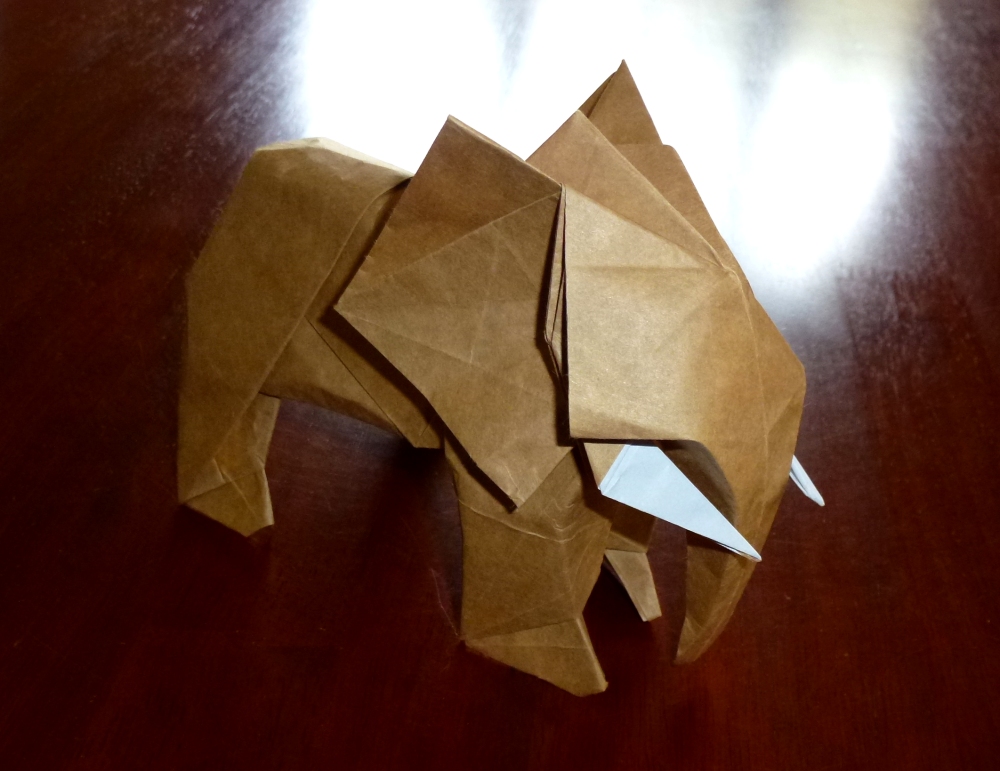 What a lovely sequence – some complex layer manipulation and need for accuracy early on pays off later when shaping.
There is lots to love about this model – lovely big ears (an African elephant then?), trunk and tusks, lovely bum and fabulous sturdy legs. A test of a model is how it is with folds only – you can see an inherent elephantine shape that is stable and free-standing.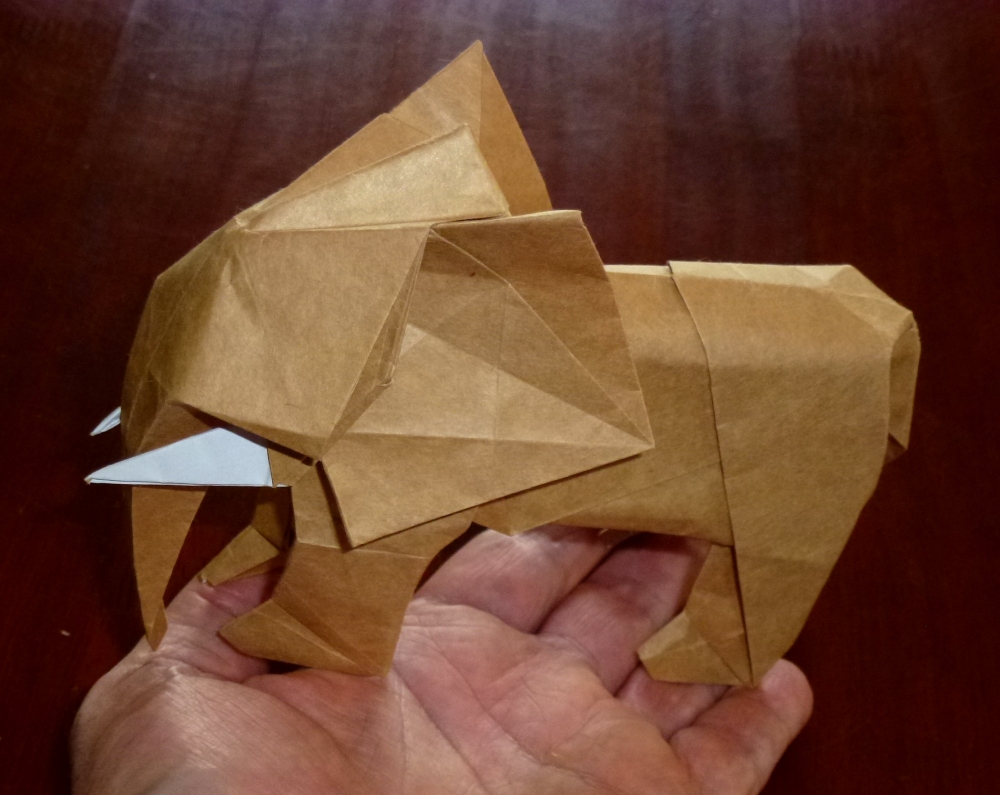 I will do some posing, and tidy up some gaping seams, otherwise there is little to do to make this a presentation fold. I really like this model – my pick of elephants (perhaps even ahead of Sipho Mabona's) so far, and I have folded LOTS of them.