I have been a fan of the Hannibal Lecter thing since that was possible. Books, movies, series, love it all, but few things are more chilling than the original "Silence of the Lambs" movie. One of the central images of that movie, and a delicious cover art of the original book features the Deaths-head Hawkwing Moth (Acherontia atropos):
This model, designed and shared by Sebastian Limet, requires thin bi-colour paper. I had some duo paper that was strangely thick, but managed to work the design and surface the details that make this mode so striking.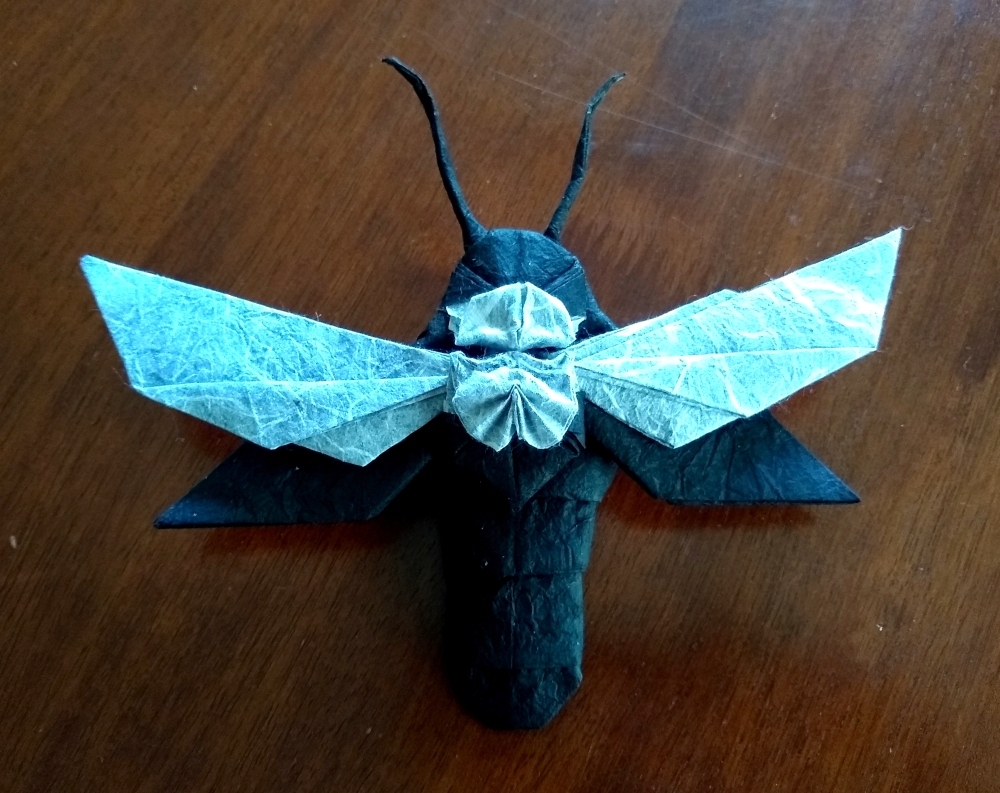 Folded from a 40cm square of black/white duo unryu, I have enjoyed following a fold sequence that started at the Waterbomb base and goes sideways from there.
Concentrating on the important details here – wings, skull, abdomen and antennae, this relatively simple model is all style, genius design typical of the brilliance of Sebl designs.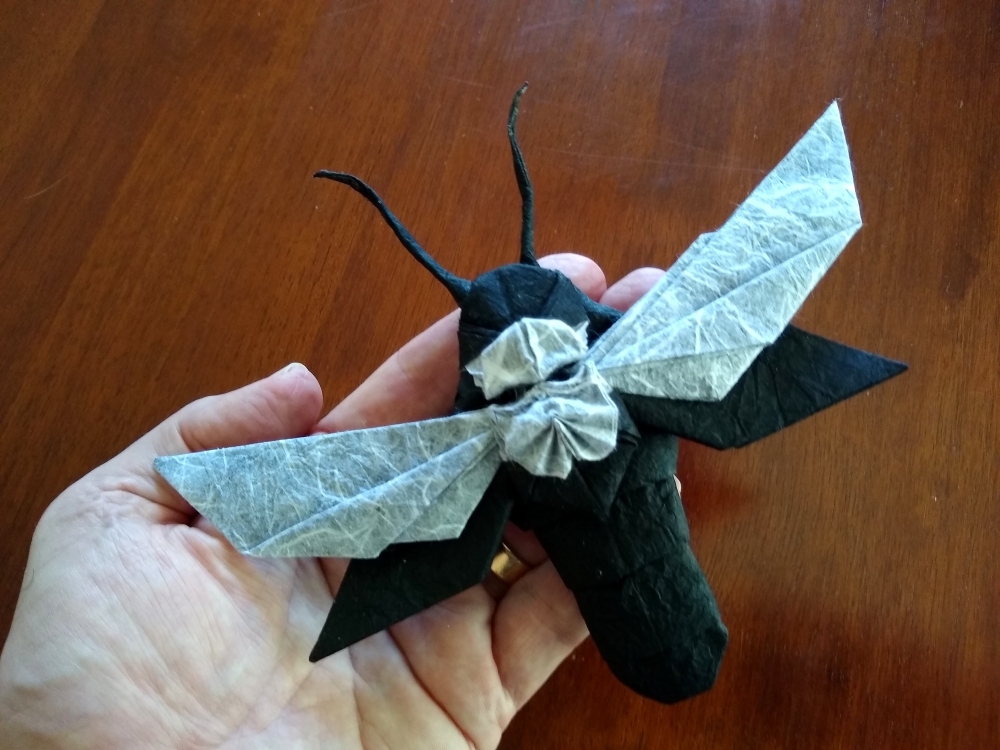 I was looking of an excuse to use some of my paper stash, and was looking for something interesting to fold – win win.