Ahoy me Hearties, so today be International Talk Like A Pirate Day, so I looked for somethin' suitably Piratical t' fold in celebration.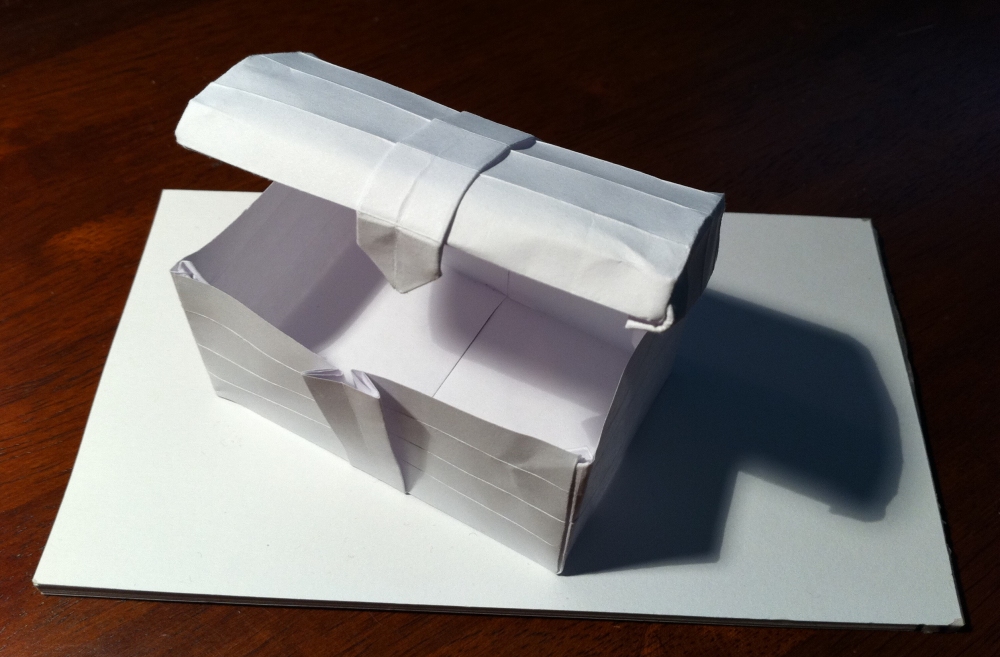 I decided on a Treasure Chest by Robyn Glynn, a lovely folded and pleated folly that looks like it be made o' planks o' wood, has a curved top and a rather nice clasp latch.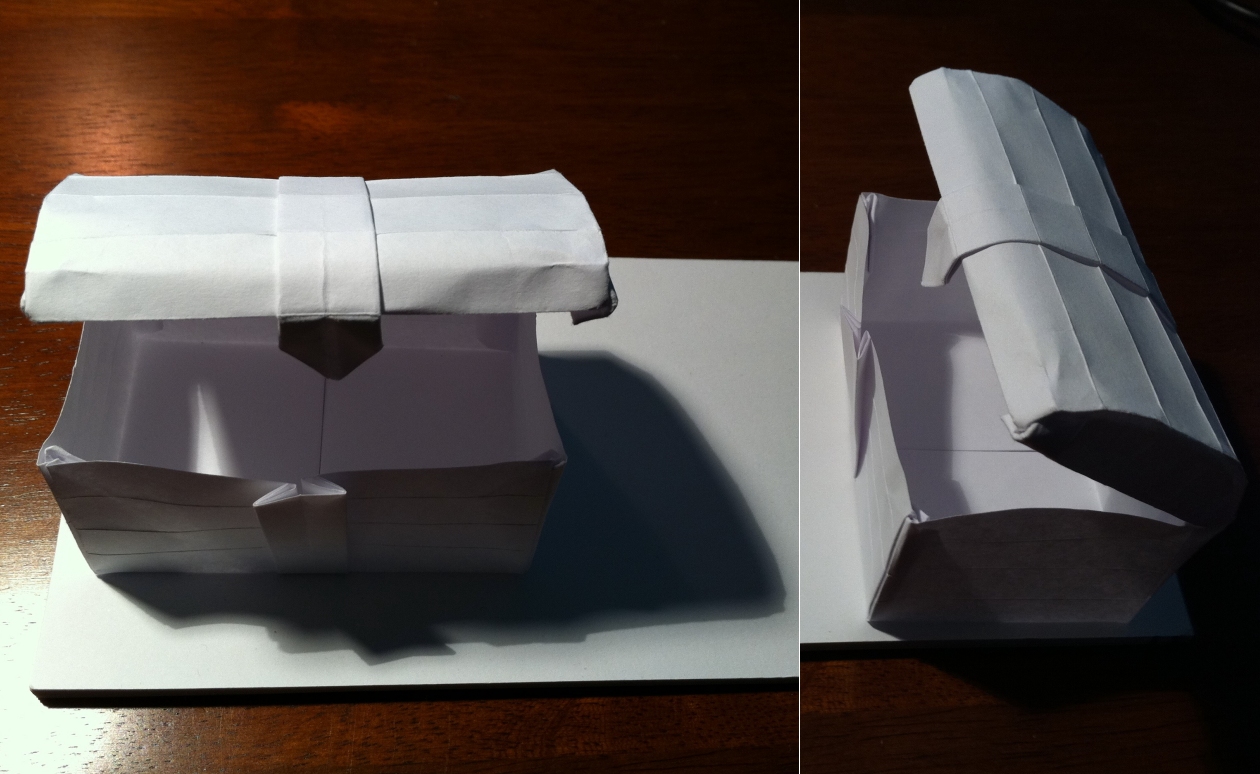 Avast! T' scale o' this model was problematic, particularly t' internal lockin' o' t' corners o' t' box, but t' fantastic crease pattern you do prior t' collapsin' makes it all fall into place.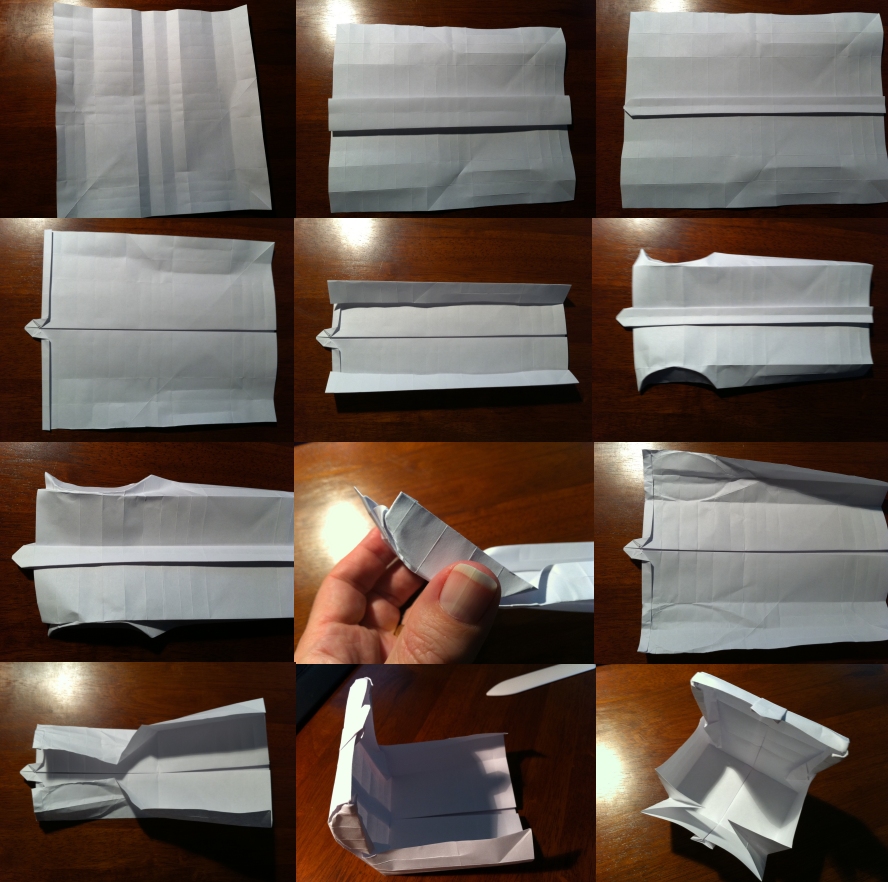 I be quite happy with this as a first fold, and hope more than just me celebrate this important day by talkin' like a Pirate.
Although I be not a great jack tar, I could quite fancy a wooden leg, eye patch and parrot and imagine t' tricorner hat and overcoat would go down a treat.