Anyone who knows me realizes the terror I experience when visiting the dentist: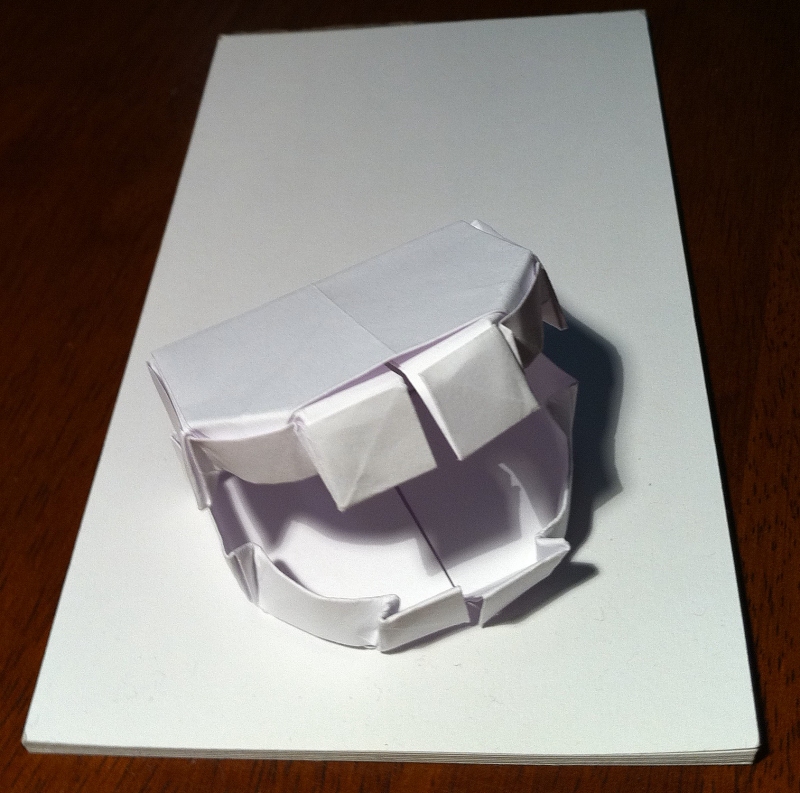 Don't get me wrong, our dentist is awesome, and very aware that I have an irrational fear that I cannot control when being worked on.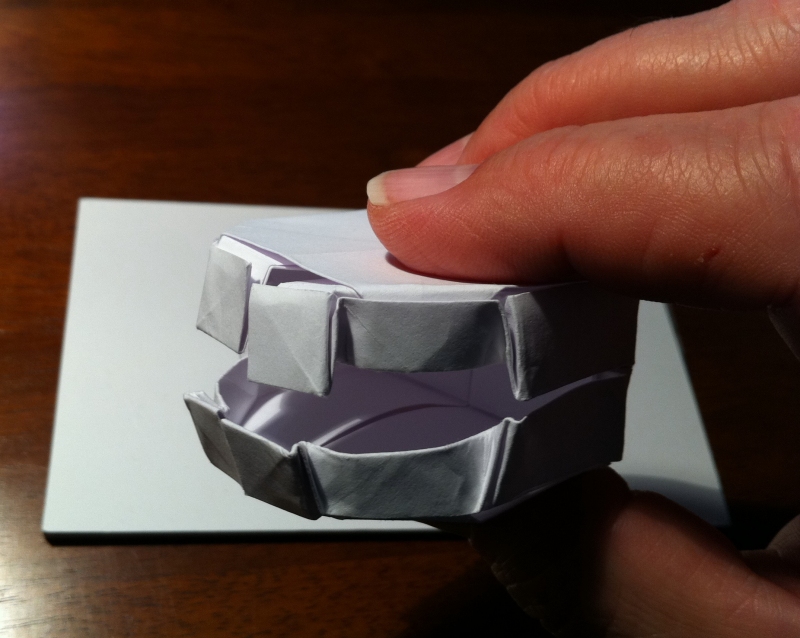 A red frog (chewy lolly) was the latest culprit, taking away most of a huge filling on one of my molars so today I face a molar re-build and thought origami teeth – there's an idea.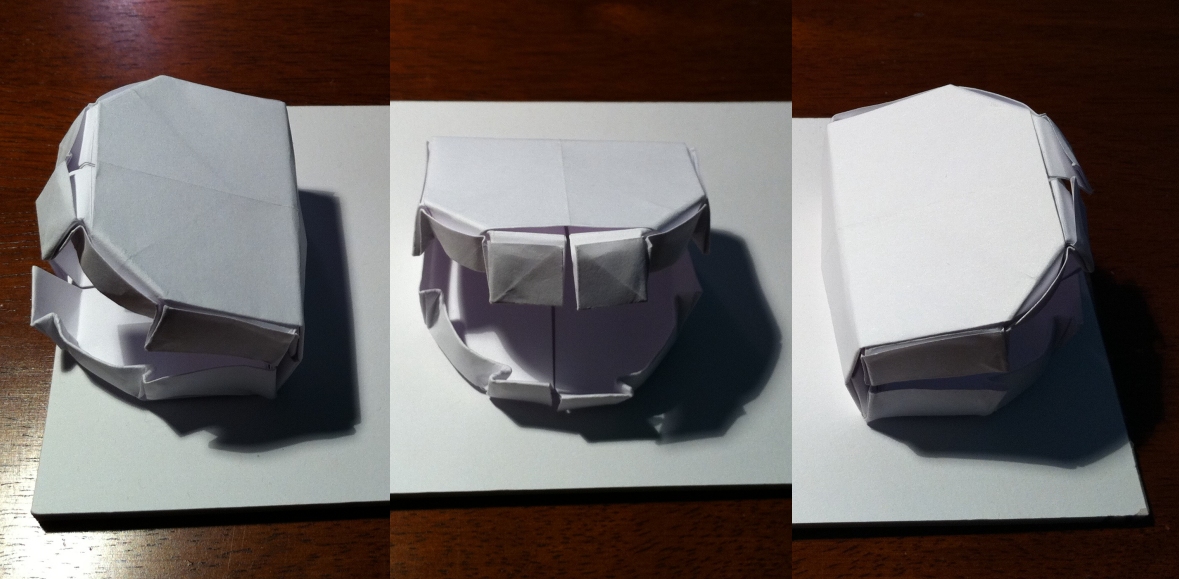 This delightful model is a compact little box pleating exercise designed by Robin Glynn. When folded from an A4 cut square they turn out essentially lifesize, although they have much fewer teeth than a real set, they are demonstrative of form and look a lot like those chattering teeth wind-up toys sold in joke shops.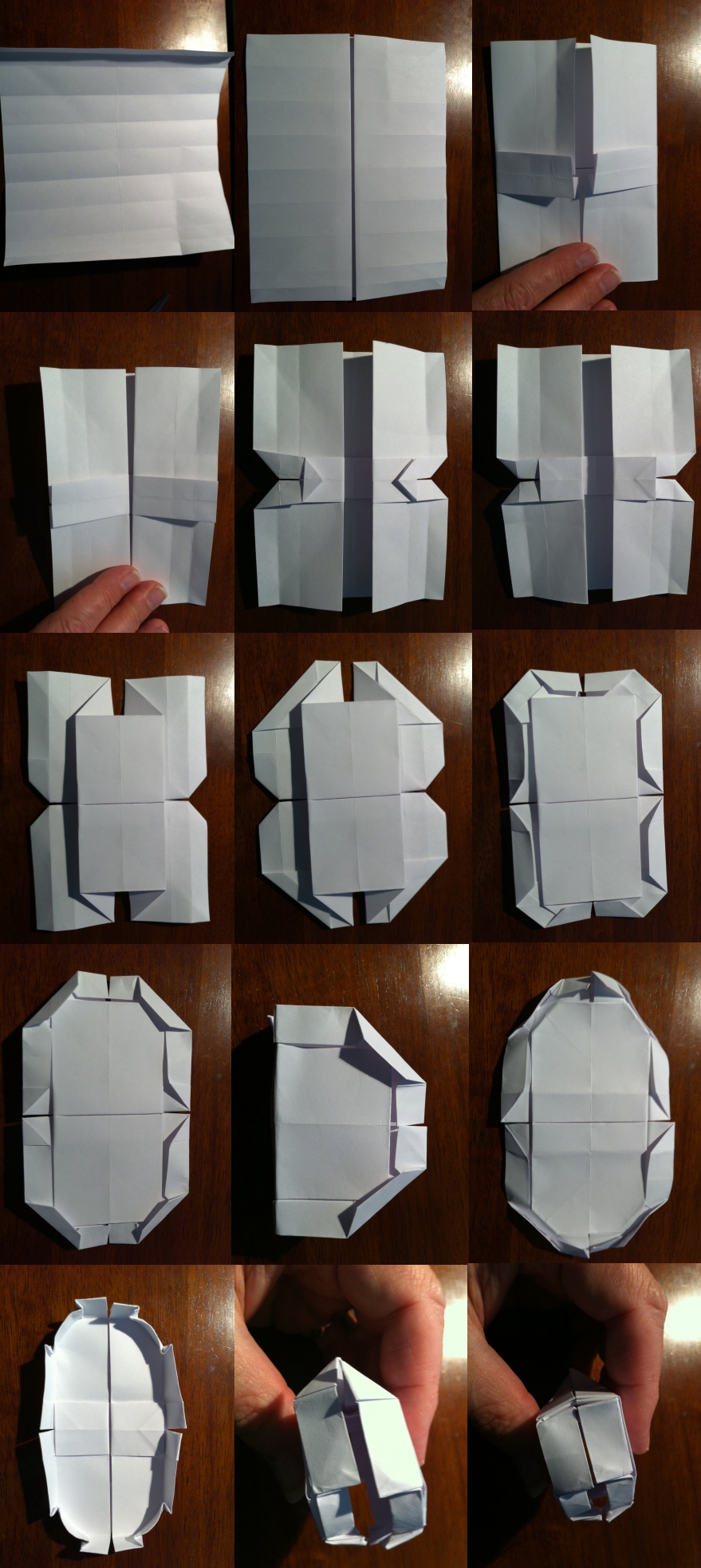 Quite happy with this as a first fold.