…so I decided it was time to play a game of WTF (What's That Fold?) on fakebook, and discovered from my archives this was the 29th such game: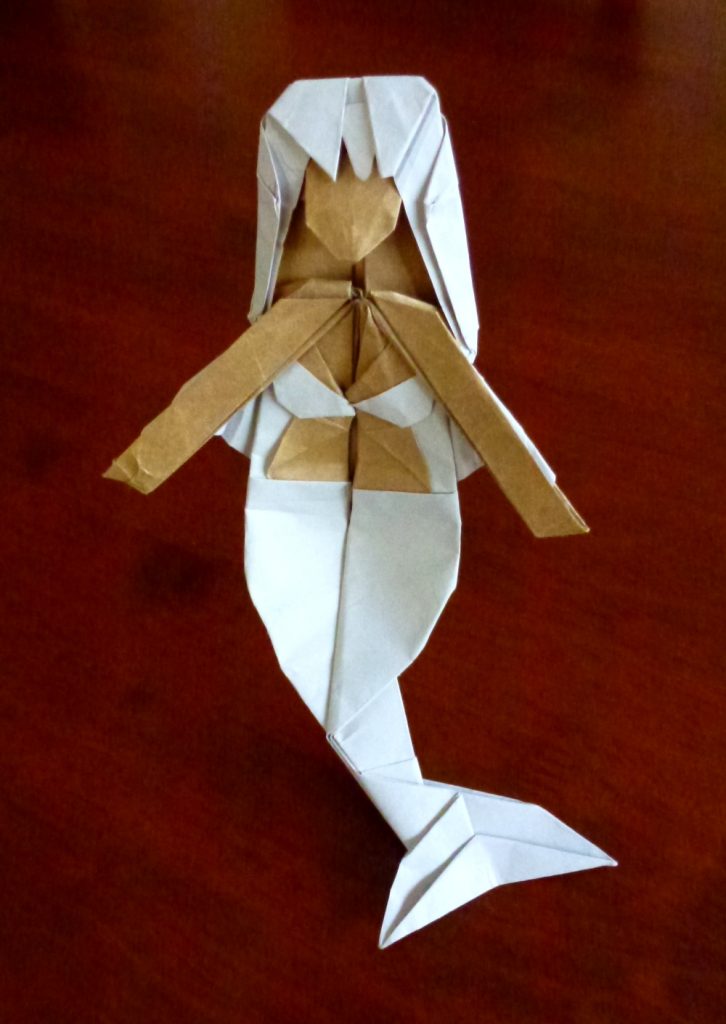 Through a series of gradual fold sequence reveals, punters guess, and eventually they got it. This is "Sirene" (or Mermaid) from the soon to be published book by Chen Xiao.
This is my first "anime" style character work (stylised faces, detailed hair, cartoony pose) and it was a bit torturous at this scale, with this paper. Folding the shoulders and central body is tough work on small paper (I used 35cm duo white/natural Ikea Kraft paper).
In the end it is a charming model with lots of details, a diva in a "D" cup with bangs, lovely long hair and a beautiful tail. The fold sequence relies on really accurate pre-folding as errors tend to amplify the further through the fold you get. As a result of a 0.5mm inaccuracy in the first 10 steps, her bra is asymmetrical, and the more I tried to fix it, the odder the breast appeared.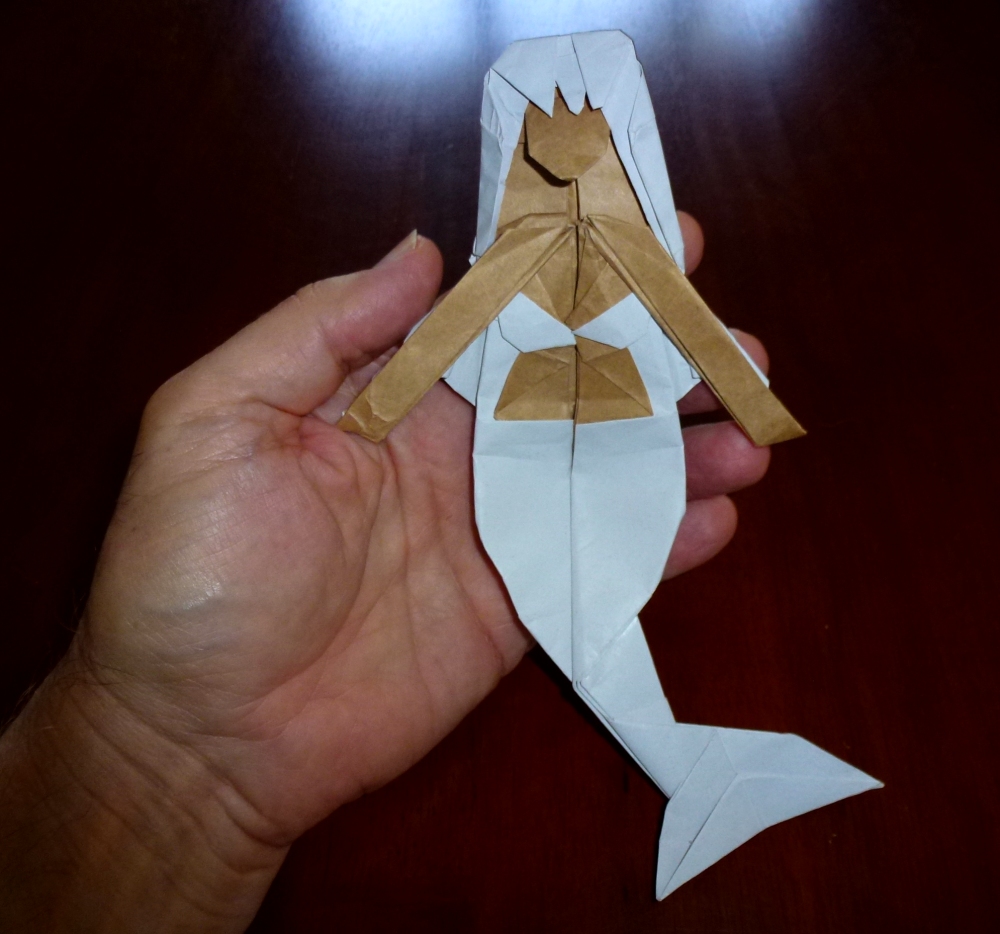 Interesting sequence, folders will enjoy making this model I think.