Human Corona Virus is in the news, the news is alarming: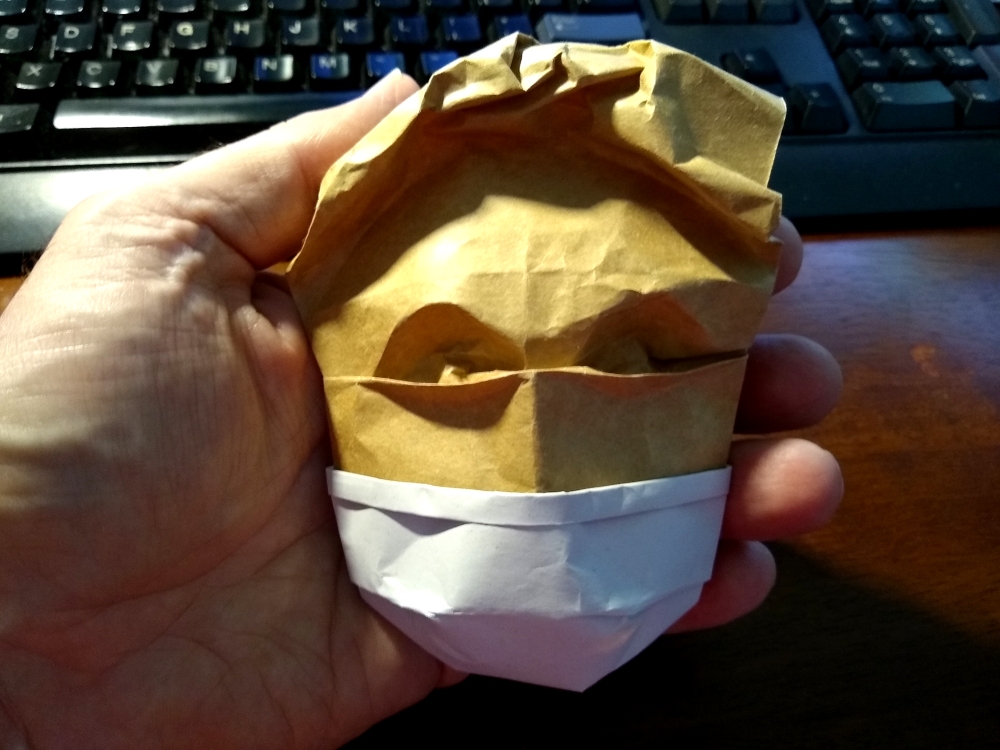 It is difficult to know the extent of the emergency, the effectiveness of treatment, the vector of infection, the spread and infection rate, the facts.
Social media and websites masquerading as "news" agencies love a good headline, and this mixed with Survivor in the jungle, celebrity red carpets, sham impeachment, Corona Virus "influencers" on instagram and fad diets makes navigating the facts difficult.
Public warnings and travel bans aside, what constitutes a pandemic? What is the appropriate response?
I took a 3×1 rectangle of white/natural Ikea Kraft and … well … doodled and came up with an all too familiar image – a face-masked regular person. In an odd bout of synchronicity, Sebastian Limet (@sebl) had the same idea. His fold, as usual has lots of character.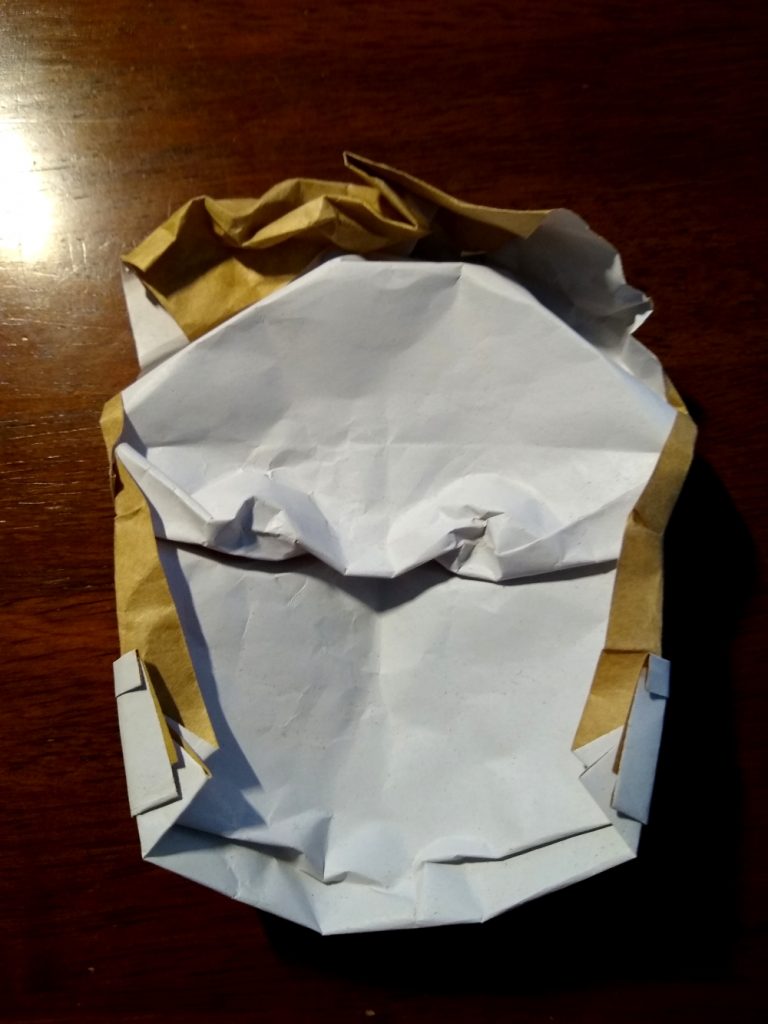 The result disturbed me a little, I doubt I will return to it.