This list is not arranged in any order other than the release order. Most areas have something for all level players.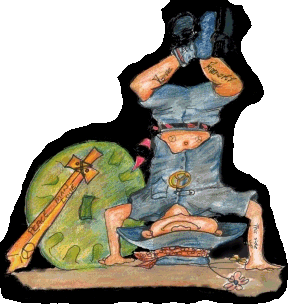 All players will have their favourite places in which to wait for monsters to kill; when you get to higher levels, you will also be able to kill some of the permanent monsters.
St. Joes Campus including quads, Levels 2,3,4,5,7,8, Music Centre, Chapel, Pool, Terrace Shoppe.
The Arena (re-purposed Campbell Centre) for jousts and battles
Tennyson Playing Fields (Stg 1 & 2)
Maroon Outdoor Ed Centre (Stg 1 & 2)
Victoria Park Badlands (Stg 1)
The Hippy Commune (Art block and surrounds)
The Water Street Sewers
The Rogue Centre (St. Joes level 7)
Alliance Centre (Mt. Sion)
Br. J. S. Campbell Memorial Home for Incurable Zombies (and Ghouls) in the Old Brothers House
The Studies Office
Waterford Place
Areas planned but not yet released include:
Open Air Country Markets (Stage 3 tennyson)
Stage 2 of Victoria Park
Waterford Place (stage 2 currently being built and 3)
Mage HQ atop College Hall
Maroon (stage 3)
Building is sandwiched between a full time job, trying for a real life and the need for sleep - wonko is working as fast as his imagination allows (which is not real fast I know).
Thre are NO old-mud (standard download) areas left, sorry. St. Joes related areas are being built and released and form the basis of the movement to something more original.
Stuff